A young American who joined Syria's Kurdish fighters on the front lines battling ISIS was killed during combat operations, his mother told NBC News.
Susan Shirley said Thursday that she first received an email two days earlier from the command of the Kurdish army relaying that her son, Levi Shirley, had been killed. Kurdish forces later announced on Facebook that he died on July 14.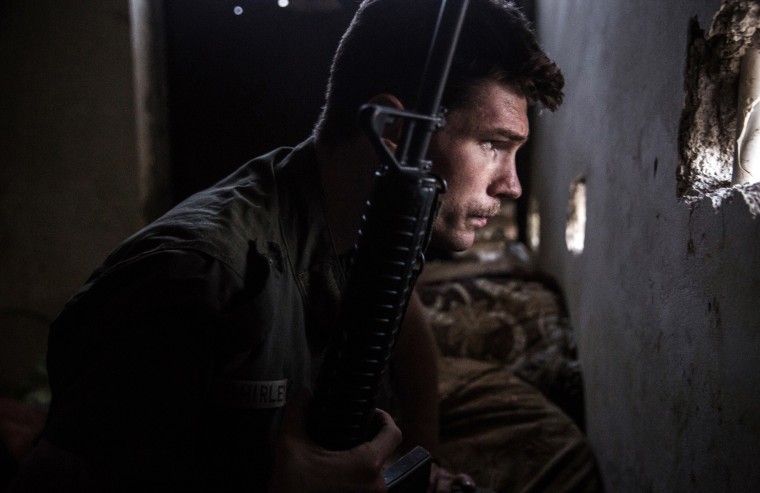 "It's about as bad as you might think," Susan Shirley said. "It's every parent's worst nightmare."
Levi Shirley, who would have turned 25 next month, was fighting in Manbij in northern Syria, where U.S.-backed coalition forces have been trying to recapture the city from ISIS.
The State Department said it was aware of reports that an American was killed in Syria, but it could not provide more information.
Susan Shirley said her son wanted to join the military just like his father, who had served in Vietnam. But he was prevented from becoming a Marine, she said, because of "bad eyes."
That's when Levi Shirley found another way: Kurds looking for Western fighters to fill their ranks were recruiting via social media.
Her son was "soft-hearted" and wanted to "fight injustice" — and giving up his comforts in America for the perils overseas seemed like a noble cause, his mother added.
And with the Kurdish fighters, Levi Shirley found kinship. They nicknamed him Heval Agir Servan — Heval meaning "friend" in Kurdish. The officials said he first joined the local army in February 2015, fighting near the Turkish border.
Related: Bashar Al-Assad Says U.S. Is 'Not Serious' About Defeating ISIS
He stayed there for about four months before returning to his family's home in suburban Denver for a respite.
But when he came back stateside, he found it difficult to re-adapt, Susan Shirley said.
"When people are in combat, it's really hard to rejoin 20-something society," she said.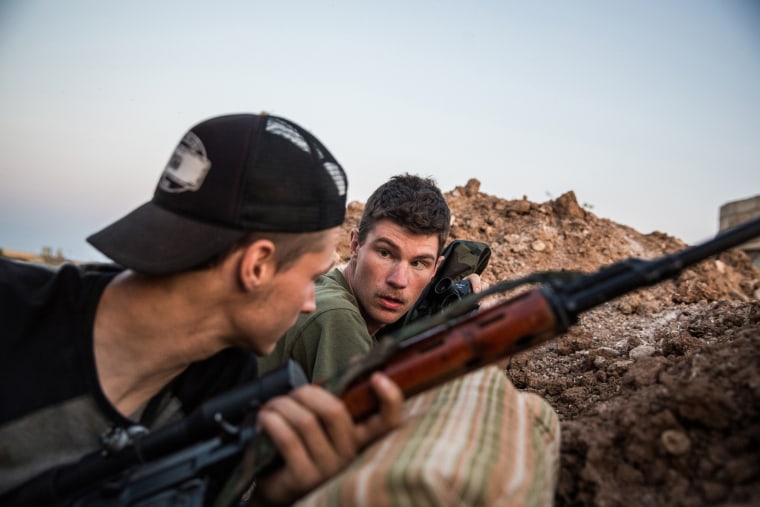 Syria was still calling. Without fully explaining to his family, Levi Shirley packed up and left for the war-torn country again in January to take arms along the Kurds.
He was sent to Manbij, where the alliance of Kurdish and Arab fighters have been engaged in heavy street combat with ISIS.
Looking back, Levi Shirley's sister, Kate, said she understands his motivation.
"Long before he got involved, there were other families all over the Middle East and Europe who were going through this, you know, losing their sons and daughters and people that they loved," she said. "And my brother didn't want anybody else to have to go through that.""
Susan Shirley added that she can't be mad at her son — even though he paid the price with his life.
"Well, I'm not angry at him and I don't think I ever will be angry at him 'cause we all have a calling ... and I think that's one of the keys of being happy as a person — you have to go after what you feel is important to you," she said.
Related: New Images Show U.S. Forces Helping to Fight ISIS in Northern Syria
The Kurdish People's Protection Units (YPG) wrote on Facebook that Levi Shirley made a lasting impression with them as well for his "discipline and sense of responsibility."
"His style and personality were a source of strength, motivation, and morale for his friends," they said.
And his dedication to the cause has given him another honor — one that his family believes he would have accepted proudly.
"The sacrifice of our comrade Agir has enriched the democratic revolution being fought ... " the YPG added. "His name has been written in the history of our brotherhood."