A New York man accused of planning an ISIS inspired New Year's Eve machete attack in Rochester pleaded guilty in federal court Thursday and faces up to 20 years in prison, the Department of Justice said.
Emanuel L. Lutchman, 26, planned to kill diners at a local restaurant last New Year's Eve before he was arrested Dec. 30, authorities have said. Some of the people he'd discussed the attack with were working with the FBI.
Lutchman pleaded guilty to a single count of conspiracy to provide material support to a terrorist organization and faces up to 20 years in prison and lifetime supervised release when he is sentenced on Nov. 15, the federal government said.
Related: New 'Heat Map' Shows ISIS Branches Spreading Worldwide
Lutchman was allegedly in online contact with a reputed ISIS member in Syria, who urged him to kill non-Muslims on the holiday, authorities have alleged. The terror plot prompted Rochester to cancel its fireworks show and take other precautions.
Lutchman's father told NBC News in January that his son has had mental health issues for some time and had been in and out of jail. Omar Lutchman said his son was raised Christian but converted to Islam while in jail, and is easily impressionable.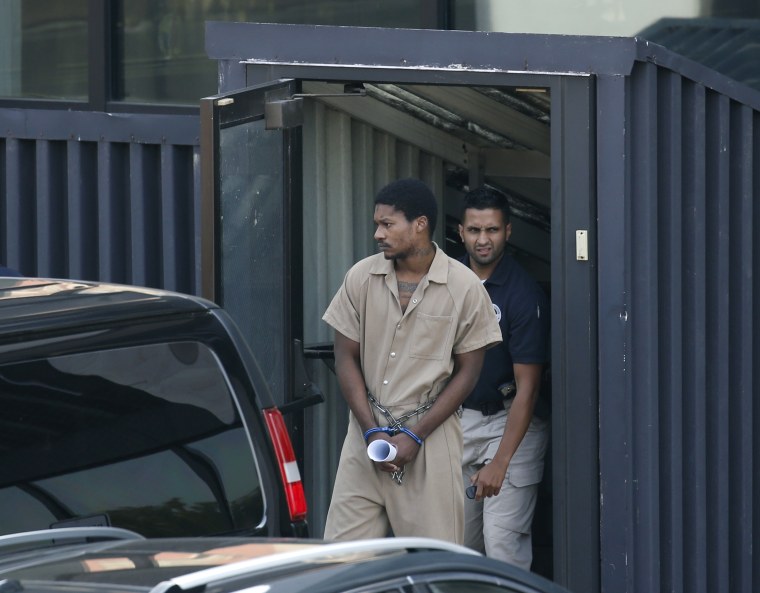 The ISIS member that Lutchman was in contact with, Abu Issa Al-Amriki, has since died, the Department of Justice said. A defector from the terror group told the New York Times that ISIS prefers to recruit Americans for terror attacks through social media and other online communications.
Also Thursday, a Mississippi woman convicted of trying to help ISIS in a separate case was sentenced to 12 years in prison, the federal government said.
Jaelyn Delshaun Young, 20, was arrested last August along with her fiancé just before they were to board a plane and head to Turkey, with the goal of traveling to Syria to join ISIS, prosecutors said.
She pleaded guilty in March to one count of conspiracy to provide material support to the terror group. After her prison sentence, she will be under supervised release for 15 years.
Her fiancé, Muhammad "Mo" Dakhlalla, has also pleaded guilty to the same charge and is scheduled to be sentenced later this month.
The statement of facts filed in his case portrays Young, who planned to convert to Islam before she met Dakhalla, showed her boyfriend pro-ISIS videos and continually asked him when they would go to Syria to join the group.