OXFORD, Miss. — A young Mississippi couple who are charged with attempting to join ISIS were ordered held without bail Tuesday, pending federal grand jury action on the charges.
Nineteen-year-old Jaelyn Delshaun Young and 22-year-old Muhammad "Mo" Dakhlalla, who were arrested at a Mississippi airport just before boarding a flight with tickets bound for Istanbul, went before U.S. Magistrate Judge S. Allan Alexander on Tuesday in Oxford.
Alexander denied bail, saying that even though the pair have never been in trouble with the law and have relatives willing to oversee their home confinement, she believed their desire commit terrorism is "probably still there."
Related: ISIS Wannabes: Inside the Minds of Jihadis Born in the USA
During the two-day hearing, prosecutors had urged Alexander to deny bail, citing statements Young and Dakhlalla made to undercover agents and handwritten farewell letters they left for their families saying they would never return.
An FBI agent's affidavit said both confessed their plans after their arrest. Defense attorneys declined to comment after the hearing, but told Alexander the material didn't prove either had committed a crime.
The families of Young and Dakhlalla were still trying to come to grips with the accusations.
Dakhlalla's family is "absolutely stunned" by his arrest, said Columbus lawyer Dennis Harmon, who represents the family. He said Tuesday they have been cooperating with the FBI.
Dakhlalla's father, Oda H. Dakhlalla, is the longtime imam of the Islamic Center of Mississippi in Starkville, Harmon said, and has previously been reported to be a native of Bethlehem, in the West Bank. Harmon said Dakhlalla is the youngest of three sons and was preparing to start graduate school at Mississippi State University.
Related: ISIS Wannabes Focusing on U.S. Attacks, Study Says
Court papers say both Young and Dakhlalla are U.S. citizens. Mississippi State University spokesman Sid Salter said records show Dakhlalla graduated in May with a bachelor's degree in psychology, while Starkville High School confirmed Tuesday that he graduated from there in 2011.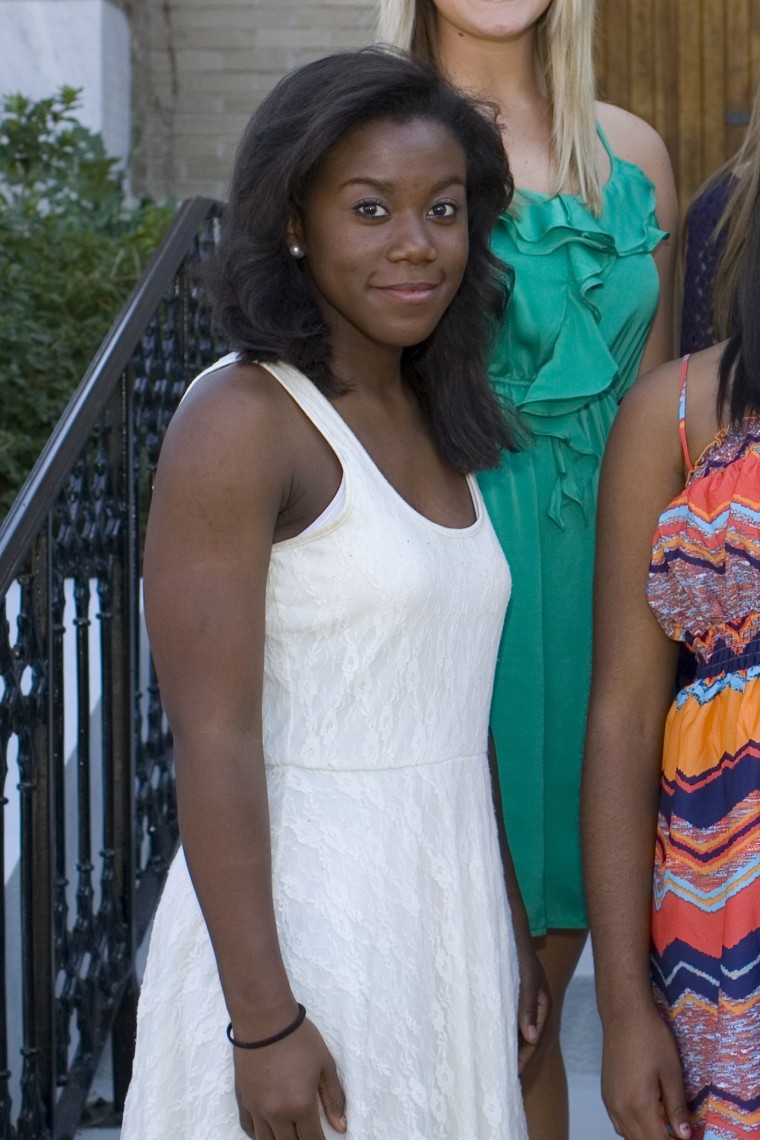 Young's father, Leonce Young, is a 17-year veteran of the Vicksburg Police Department. He and his wife were present Tuesday for the hearing, but declined to speak to reporters afterward.
The government says FBI agents began interacting online with Young in May about her desire to travel to Syria to join the group. It says her Twitter page said the only thing keeping her from traveling to Syria was her need to earn money.
"I just want to be there," she is quoted as saying. In later conversations peppered with Arabic phrases, she said she planned a "nikkah," or Islamic marriage to Dakhlalla so they could travel without a chaperone under Islamic law.
Young later told the FBI that she and Dakhlalla got married June 6. She also expressed a desire to "raise little Dawlah cubs."
The FBI said Dakhlalla and Young both expressed impatience over getting passports and the charges say Dakhlalla paid $340 to expedite passport processing on July 1.