Russia's violations of Turkish airspace appear to be deliberate, NATO's chief said Tuesday after the second such reported incident in as many days.
NATO Secretary General Jens Stoltenberg said the incursions were "unacceptable" and called on Moscow to "avoid escalating tensions" with the U.S.-led alliance, adding: "Russia must deconflict its military activities in Syria."
He said that an initial assessment of the incidents indicated "that it doesn't look like an accident."
The United States and NATO denounced Russia over the incidents late Monday, raising the prospect of direct confrontation between the former Cold War adversaries.
Secretary of State John Kerry said it illustrated concerns about an escalated Syrian conflict.
"Had Turkey responded ... it could have resulted in a shootdown, and it is precisely the kind of thing we warned against," Kerry said.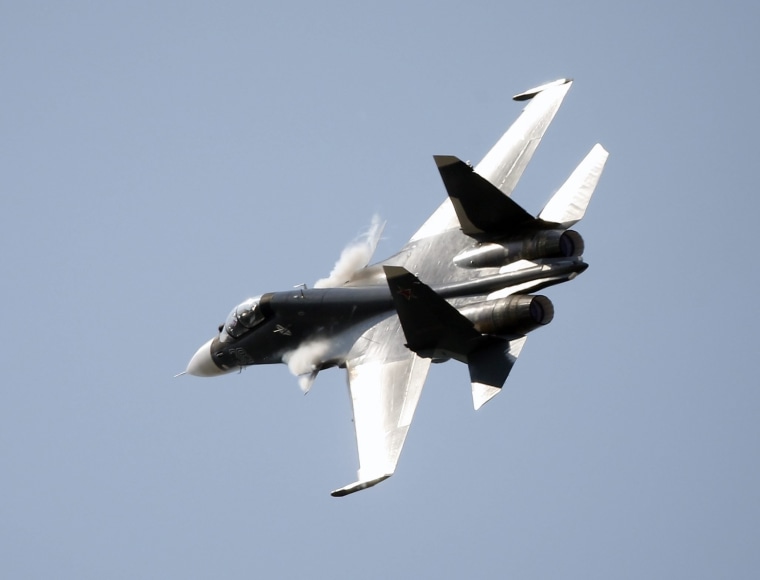 Russia confirmed Monday that an Su-30 fighter aircraft entered Turkish airspace along the border with Syria "for a few seconds" Saturday. Turkey, a NATO member with the alliance's second-biggest army, scrambled two F-16 jets to intercept it.
Later, a Turkish foreign ministry official said another Russian warplane violated Turkish airspace on Sunday, prompting Ankara to once again summon Moscow's ambassador.
Stoltenberg said NATO confirmed there had been "two violations of Turkish airspace over the weekend."
"Whether the Russian planes locked their fire control radars on the Turkish planes is something I cannot comment on," he told reporters. "But the information, intelligence that we have received provides me with reasons to say that this doesn't look like an accident."
He added: "I will not speculate on the motives, I will just reiterate that this is a serious violation of Turkish airspace ... and NATO has expressed strong solidarity with Turkey."
Moscow's unexpected move to launch airstrikes in Syria has brought the greatest threat of an accidental clash between Russian and Western forces since the Cold War.
Russian warplanes as well as those of the United States and its allies are now flying combat missions over the same country for the first time since World War Two, with Moscow repeatedly targeting insurgents trained and armed by allies of Washington.
Russia says it is targeting ISIS, but members of the anti-Assad coalition — including Washington, European powers, Turkey and most Arab states — say Moscow has mainly targeted other insurgents.