KIRKUK, Iraq — After a summer of murderous progress, ISIS militants have settled into an uneasy peace here, across a canal on the outskirts of a village called Mula Abdula. The Iraqi army abandoned the city of 2 million people months ago, but Kurdish forces — eager to control an area they consider their historical homeland — regained the major oil city, staring down an enemy close enough to hear shouting.
"What is breathtaking here is that the ISIS fighters are less than 200 yards away," NBC News' Bill Neely said. "We're watching them. They're watching us. And yet there seems to be a truce here — at least for now."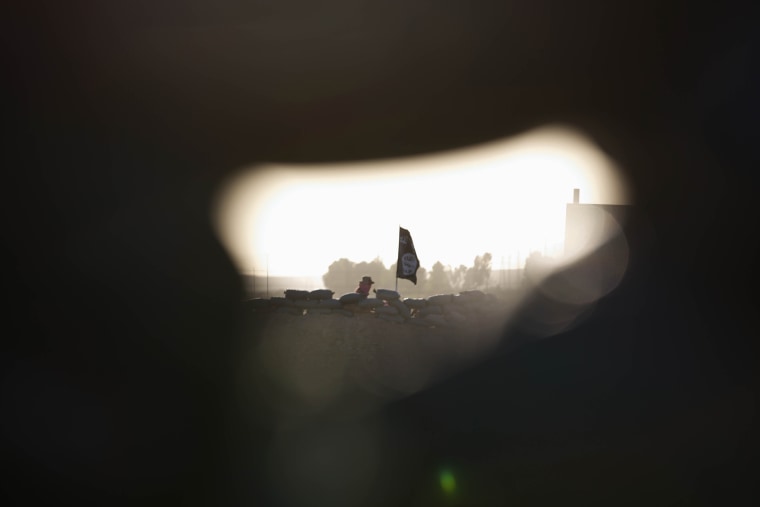 Both the ISIS fighters and Kurdish forces are dug in for miles. On the ISIS side of the canal, militants camp under their black flag, guns at the ready, guarding their front line. One wears a red and white scarf around his head. Another has on a black balaclava.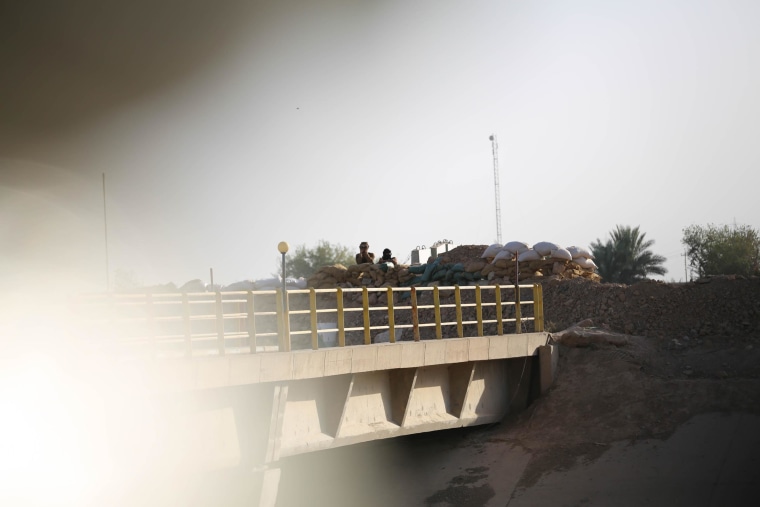 "We called out to them," Neely said. "They called back. 'Peace be with you.' Chilling from a group that has beheaded two American journalists." The Kurds have no plans to attack ISIS, but they're on their guard, as well. "We will beat them," a Kurdish commander told Neely, "even if it takes 10 years."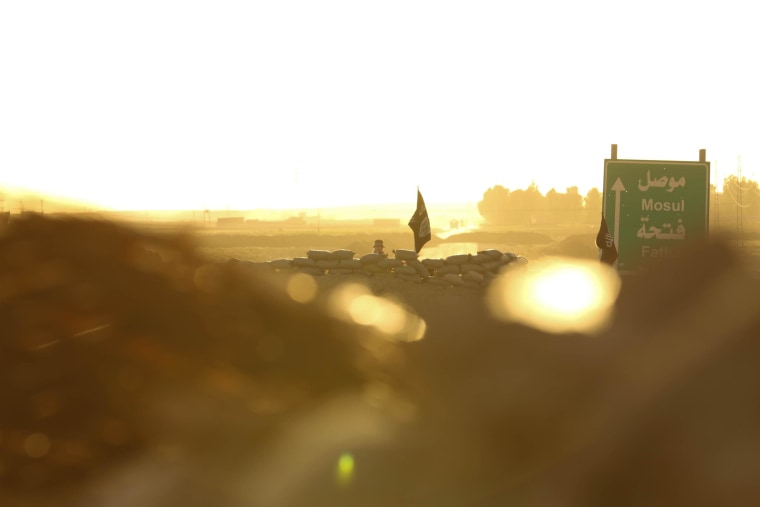 A sign to Mosul is visible just past the ISIS front line, an eerie reminder of the terrorist group's lightning-quick advance through the northeast part of Iraq. It now controls huge swaths of Syria, as well, declaring a caliphate of strict, uncompromising Islam. But to the east is independent Kurdistan — and the Kurds, with the help of a U.S.-led coalition, intend to keep it that way.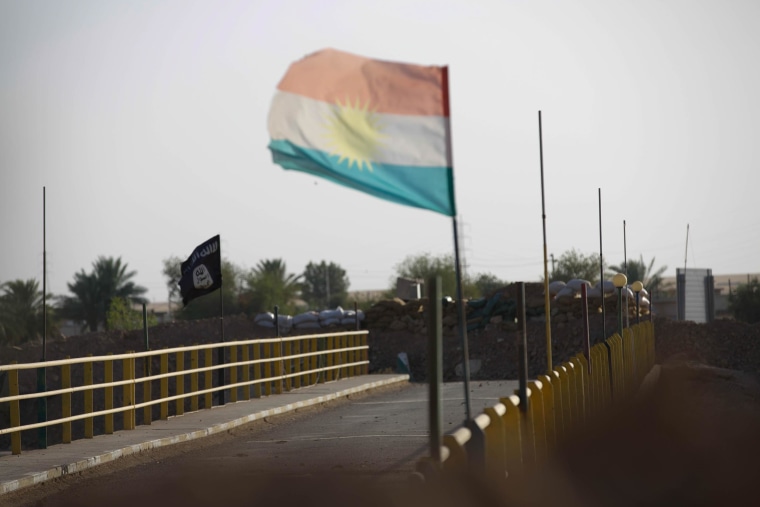 — Tony Dokoupil with Bill Neely in Kirkuk