The family of the British man ISIS threatened to execute at the end of a video in which they beheaded British aid worker David Haines released a photo of him on Sunday.
U.K. officials confirmed the name of the hostage as Alan Henning, and his relatives on Sunday afternoon released a photo of him that was taken at a refugee camp on the Turkish-Syrian border, according to the British Foreign Office. The family did not release a statement.
An ISIS terrorist threatened Henning's life at the end of the horrific video in which Haines was beheaded. The jihadi said Henning would also be executed if British Prime Minister David Cameron doesn't stop assisting the U.S. in efforts to combat the sprawling terror group. Cameron, in a statement released Sunday, called ISIS "monsters," adding "the murder of David Haines at the hands of ISIL(ISIS) will not lead Britain to shirk our responsibility, with our allies, to deal with the threat this organization poses."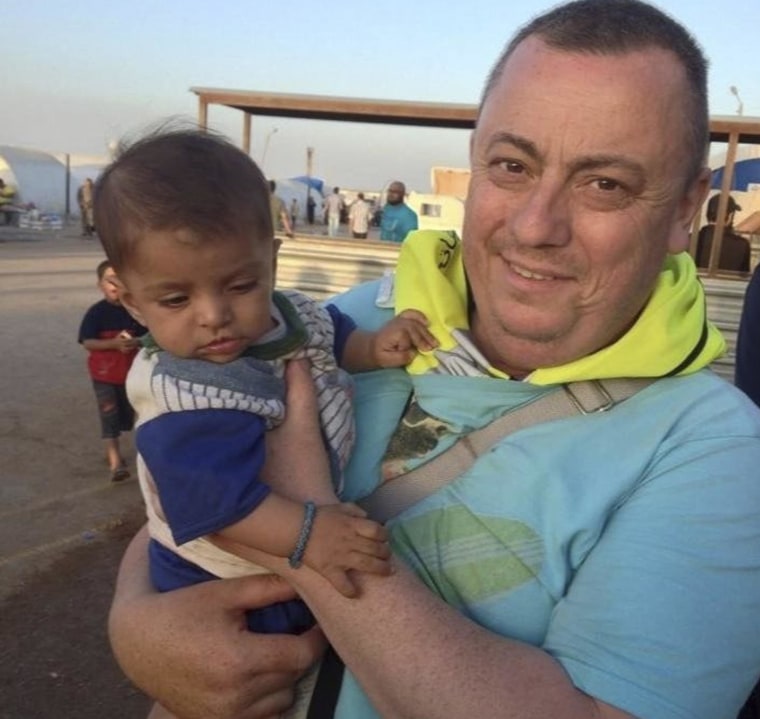 IN-DEPTH
SOCIAL
— David Rudge and Elisha Fieldstadt