The son of a Boston police captain was sentenced to 20 years behind bars and supervised release until his death for planning bombings and other violence in the name of ISIS, prosecutors announced Wednesday.
Alexander Ciccolo, 26, of Adams, Massachusetts, also went by Ali Al Amriki as he plotted to attack a university with pressure-cooker bombs and firearms, according to the U.S. Attorney's Office in Boston. He tried to recruit people to help, prosecutors said.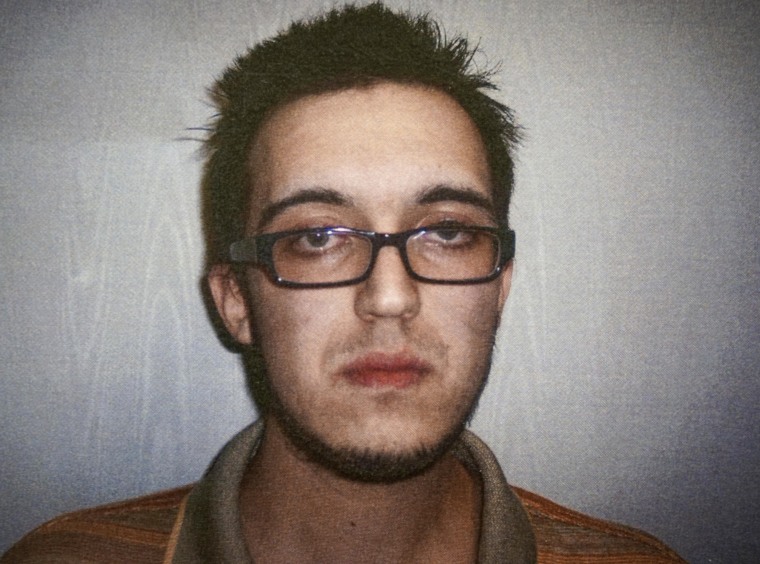 His father, Boston police Capt. Robert Ciccolo, alerted authorities, and his son was arrested July 4, 2015. At the time he had partially made Molotov cocktails, a Colt AR-15 .223-caliber rifle, a SigArms Model SG550-1 556 rifle, a Glock 17-9 mm pistol, and a Glock 20-10 mm pistol, prosecutors said.
Court documents stated that the tipster who turned the younger Ciccolo in described him as having "a long history of mental illness."
Ciccolo was also described by prosecutors as having "conspired" with the Islamic State of Iraq and Syria. A cooperating witness communicated with him about creating "mass casualties on behalf of ISIS," according to a U.S. Attorney's Office statement.
"Make no mistake, Alexander Ciccolo was a committed soldier of ISIS who wanted to kill innocent people at a United States university with assault rifles and pressure cooker bombs, not an unwitting dupe who didn't understand the gravity of what he was doing," said Harold H. Shaw, special agent in charge of the FBI in Boston, said in the statement.
The sentence, ordered by U.S. District Court Judge Mark G. Mastroianni, was recommended by prosecutors under a plea agreement.