The ranking Democrat on the House intelligence committee called Tuesday for the U.S. to step up its intelligence and military operations against ISIS leaders in Libya, which has become the largest of the terror group's strongholds outside of Iraq and Syria.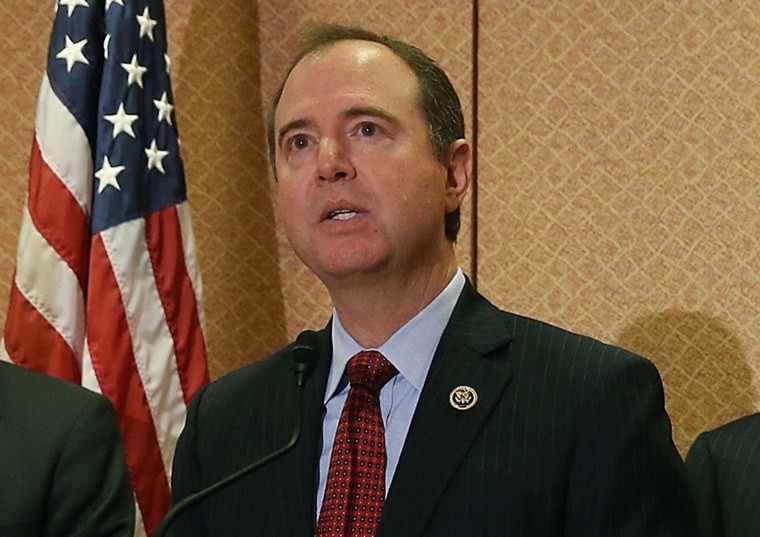 Rep. Adam Schiff of California, one of eight lawmakers briefed on the most sensitive intelligence operations, called on the Obama administration to "be proactive in Libya now to keep ISIS from getting a bigger foothold," so it could avoid "the long term multi-year nightmare that we've gone through in Iraq and Syria once they gain that foothold."
"I think we ought to be working with our partners to remove the leadership of ISIS that has been sent from Iraq and Syria to organize," he added, speaking at a breakfast in Washington sponsored by the Christian Science Monitor. "That is not a permanent solution, but it does have an impact on their operational capability."
Related: Obama: 'We're Going to Defeat ISIS'
In the years since a U.S.-led air campaign deposed the government of Muamar Gaddafi in 2011, Libya has become a lawless and dangerous failed state, home to an increasing number of ISIS operatives.
In November, the U.S. military killed a senior ISIS leader in Libya in an F-15 air strike near the city of Derna, the only such attack against the group in Libya. The Obama administration has been debating internally whether to do more, but much is unclear, including what legal authority would govern any future American air attacks.
In recent months, ISIS fighters have poured into Libya, in part to avoid U.S. bombardment in Iraq and Syria, U.S. officials say.
Related: ISIS Rebuffed in Iraq, Syria but Now Threatens Libya: Kerry
"The last thing in the world you want is a false caliphate (in Libya) with access to billions of dollars of oil revenue," Kerry said. "So it means we need to push full speed ahead with training security personnel and we need to ensure that there is a decisive military edge not just to clear territory, but to create a safe environment for a government to begin to stand up and operate."
Kerry said an international coalition would take "critical steps" in Libya in the coming days.
The CIA and other U.S. and European intelligence agencies are operating behind the scenes in Libya to push the formation of a unified government, U.S. officials say, but counter terrorism operations are not happening with nearly the intensity of those in Iraq and Syria.
Schiff said the U.S. should pressure squabbling factions form a government in Libya.
"If there are any avenues that we can employ frankly to make like difficult for this who can't get to yes, we need to do it," he said. "They are fiddling while Rome is burning."