HASAKAH, Syria — ISIS fighters forced out of this northeastern Syrian city have left "thousands" of land mines in their wake, according to the Kurdish fighters battling to unseat the militants.
The Kurds and forces loyal to Syria's president have been targeting ISIS hideouts to flush out the militants.
One local commander told NBC News that the Kurdish forces have 1,000 of the militant group's fighters surrounded — but those who've fled have laid so many land mines that at least 15 villages around Hasakah are now uninhabitable.
"There are thousands of mines," said the commander, who goes by the nomme de guerre Lawant Rojava. "They plant large mines that are easily detonated so young boys are blown to pieces."
Related: I Joined ISIS and It Ruined My LIfe, Captured Militant Says
Some mines have been planted in objects like soda cans which children are likely to pick up, Rojava said.
Fifteen of his fighters have been killed attempting to defuse the mines in just four months, he added.
"We need help," said Rojava. "We don't have the technology or techniques to defuse them."
It's not just the mines that have Rojava and his comrades asking for help: few fighters have helmets or body armor. Their weapons, in some cases, date back to Soviet-era 1970s.
Kurdish leaders have consistently appealed for more arms from the United States, complaining that their guns and men are outmatched in the face of ISIS firepower.
Related: Why This Single Dad Left the Bronx to Fight ISIS
Hasakah, a provincial capital around a two-hour drive from ISIS' stronghold of Raqqa, is a case study in the plethora of armed actors involved in Syria's civil war. The conflict — now in its fourth year — birthed a rash of rebel groups, from the moderate Free Syrian Army to the Islamist Jabhat al Nusra and now ISIS, fighting to unseat Syria's President Bashar Assad.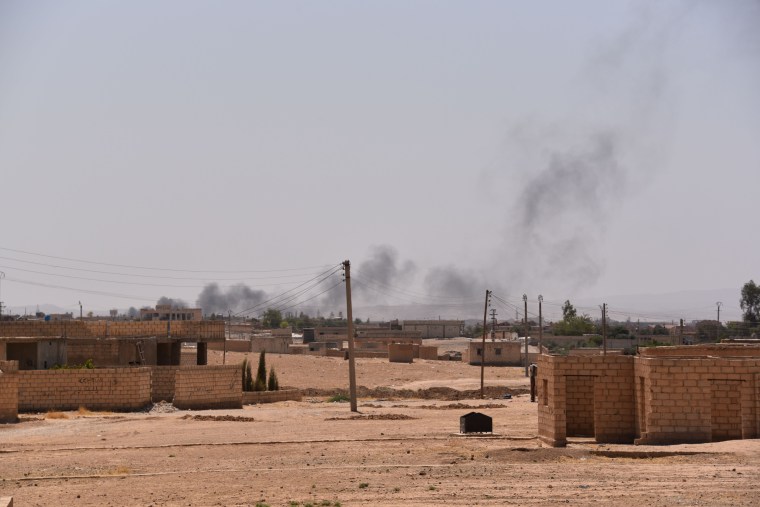 "We fought Assad's regime in Hasakah from 2012 then Al Qaeda's Jabhat al Nusra in the same city," Rojava said. "Now we are fighting ISIS there."
Despite their complaints about outmatched equipment, the Kurdish militias have seen unparalleled success in pushing ISIS back from territory seized in northern Syria.
Gen. Redur Xelil, a spokesman for the Kurdish forces, said the YPG has liberated around 4,600 square miles from ISIS.
"We have no other choice," he said. "We are fighting for our homeland."