Some of the dozen arrests made by federal agents in the last four weeks helped to thwart potential terror attacks during the Fourth of July holiday, FBI Director James Comey said Thursday.
"I do believe our work disrupted efforts to kill people, likely in connection with July 4," Comey told reporters at FBI headquarters in Washington.
Comey's comments are a public confirmation made by other law enforcement that several people were arrested in the past month over concerns that they might have been inspired by ISIS to carry out attacks either during the holiday or during the Muslim holy period of Ramadan.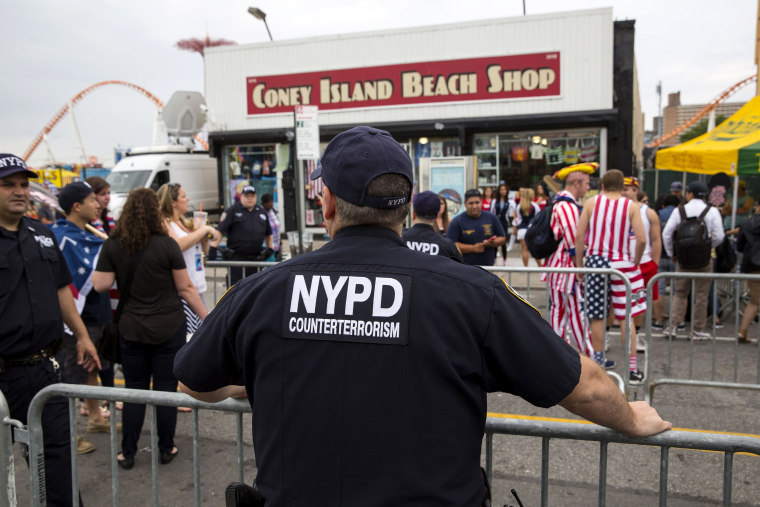 Comey added that those inspired by ISIS don't make elaborate plans and often act on the spur of the moment.
"It's actually hard to figure out when they're trying to kill somebody," Comey said. "And you cannot say, 'Well, we've got to do it on the Fourth.' Because you know you have people who are motivated to kill people, and they are unreliable in terms of when they're going to act."
Related: Worries of ISIS-Inspired Attacks Cloud July 4 Holiday Weekend
The FBI has arrested around a dozen people in the past four weeks, Comey said.
"We made the arrests to thwart what we thought they were up to," he added. "Some of them were focused on the Fourth of July, and that's as specific as I can get."
He declined to say how many of those arrested were planning to carry out attacks or to describe the nature of what they were planning.
Some of those arrested, he said, had been using end-to-end encryption programs to communicate with ISIS. He warned Congress on Wednesday that it's becoming much harder for the FBI to track potential ISIS followers because of the growth in encryption technology.