ISIS released a recruitment video Sunday featuring two deaf and mute fighters communicating in sign language in what analysts said was an attempt to demonstrate "normal" life for everyone under the brutal terrorist group's domination.
The video, cryptically titled "From Who Excused To Those Not Excused," comes with Arabic and English subtitles. It shows the two men directing traffic while heavily armed and includes the group's now-familiar threats of destruction against the U.S. and Europe.
The video "represents an attempt by the group to recruit other physically or otherwise impaired individuals, as well as demonstrates the multifaceted responsibilities of those in its ranks," said Alex Kassirer, a researcher at Flashpoint Intelligence, a global security firm and NBC News consultant. It shows that "even traffic police in the Islamic State have a dual functionality, also serving in military roles."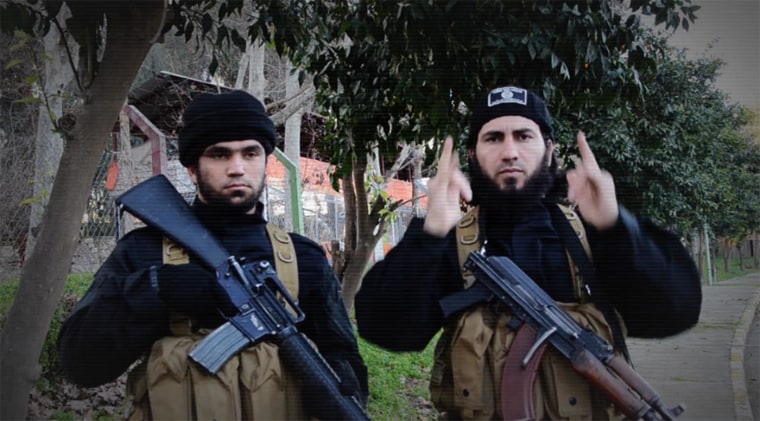 IN-DEPTH
— M. Alex Johnson