People watch from a hill near Sanliurfa, Turkey, after a U.S.-led coalition airstrike on Kobani, Syria, took place on Sunday.
ISIS, which controls much of Syria and Iraq, fired 44 mortars at Kurdish parts of the town on Saturday, and some of the shells fell inside nearby Turkey, according to the British-based Syrian Observatory for Human Rights. It said four more mortars were fired on Sunday.
The month-long battle for Kobani has ebbed and flowed. A week ago, Kurds said the town would soon fall. The United States and its coalition partners then stepped up airstrikes on ISIS, which wants to take Kobani in order to strengthen its position in northern Syria.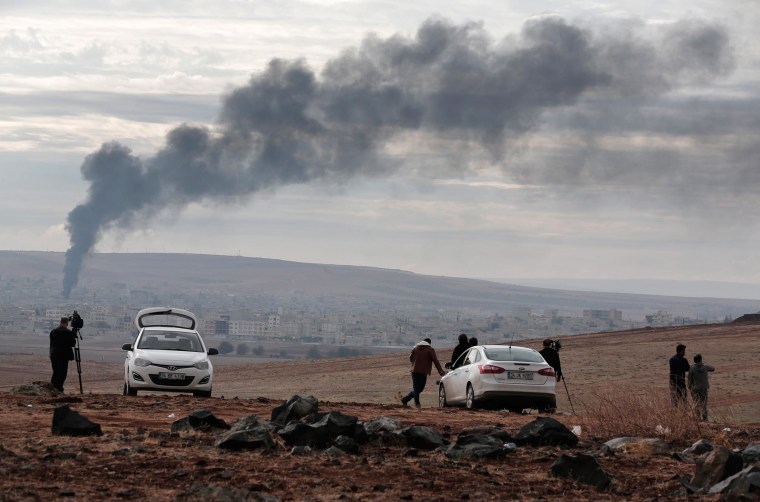 Reuters contributed to this report.