When Texas resident Warren Clark wanted to join ISIS, he did what any other American job-hunter might do: He sent them his resume.
"I am looking to get a position teaching English to students in the Islamic State," read the cover letter using the alias Abu Muhammad al-Ameriki.
"I was born and raised in the United States and have always loved teaching others and learning from others as well. My work background is largely in English and I consider working at the University of Mosul to be a great way of continuing my career."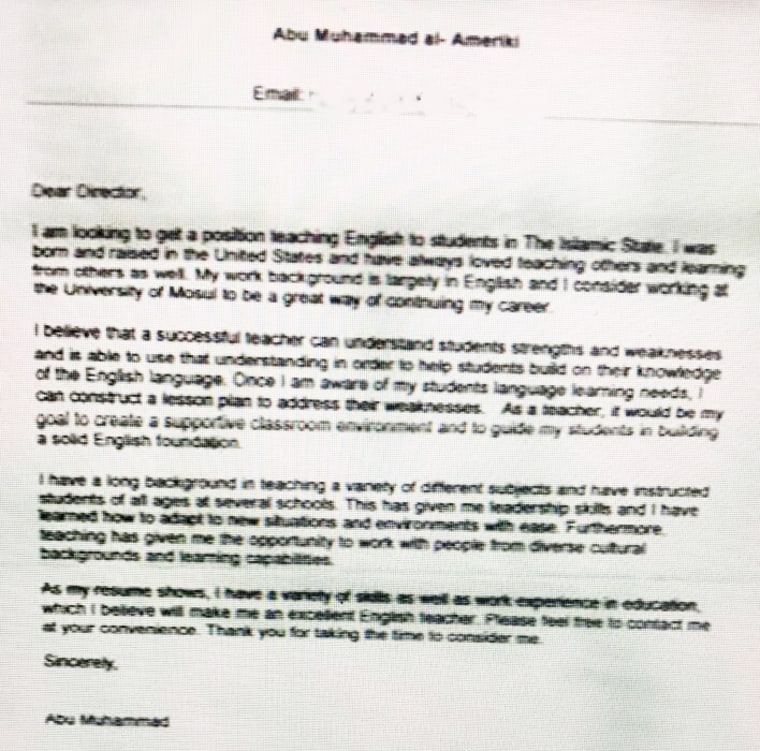 The resume was found in a house in Iraq and obtained by the Program on Extremism at George Washington University, which included it in an extensive new report on American jihadists in Syria and Iraq.
"We had a source in Iraq whose neighborhood was taken over by ISIS fighters and when it was taken back by Iraqi forces, there were documents left behind and that's how we received the cover letter and resume," said Seamus Hughes, deputy director of the program.
The resume attached to the cover letter included an email address, education credentials and work experience, and the researchers were able to determine that Abu Muhammad was Clark — a 33-year-old University of Houston graduate.
Hughes said his team discovered from sources in Texas that Clark was a convert who became radicalized and was determined to join the caliphate.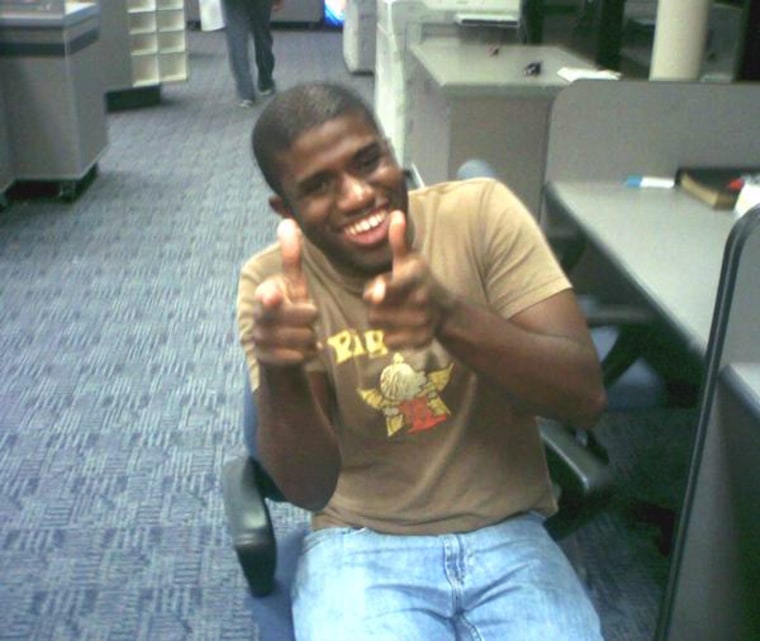 Clark is from a middle-class church-going family with ties to the military, someone who knew him in high school said.
He converted to Islam around 2004, turned to the Internet to research the religion as he became more devout, and ended up on radical sites, the person said. He would watch violent YouTube videos into the wee hours and load up his social media accounts with anti-American posts, they said.
A Twitter account that uses the same handle Clark used for the email on his resume contains ISIS propaganda. "ISIS are only fighting soldiers that have been oppressing Muslims for years. They are liberators," he wrote in a 2014 post.
The resume shows that after he worked as a substitute teacher in Texas, he taught English in Saudi Arabia for two years and then went to Turkey — where, Hughes said, he "stuck out like a sore thumb" as a black American with a glass eye.
Related: Feared wave of ISIS fighters in U.S. a trickle, report shows
Hughes said he confirmed through sources that Clark joined ISIS and is still believed to be alive even as the terrorist organization has lost much of the territory it once controlled. The FBI declined to comment.
Clark's mother was reluctant to speak about her son to NBC News and said she was unaware of any application to work for ISIS. "I don't know anything about that," she said.
The Program on Extremism report says that 64 Americans traveled to Iraq and Syria to join the Islamic State; only 12 of them returned to the United States, and nine of those were arrested.