An Austin, Texas, man was sentenced on Friday to almost seven years in prison for attempting to travel to Syria to join the ISIS militant group.
Michael Wolfe, 24, was sentenced to 82 months in prison by U.S. District Judge Sam Sparks in Austin, the U.S. Justice Department said in a statement.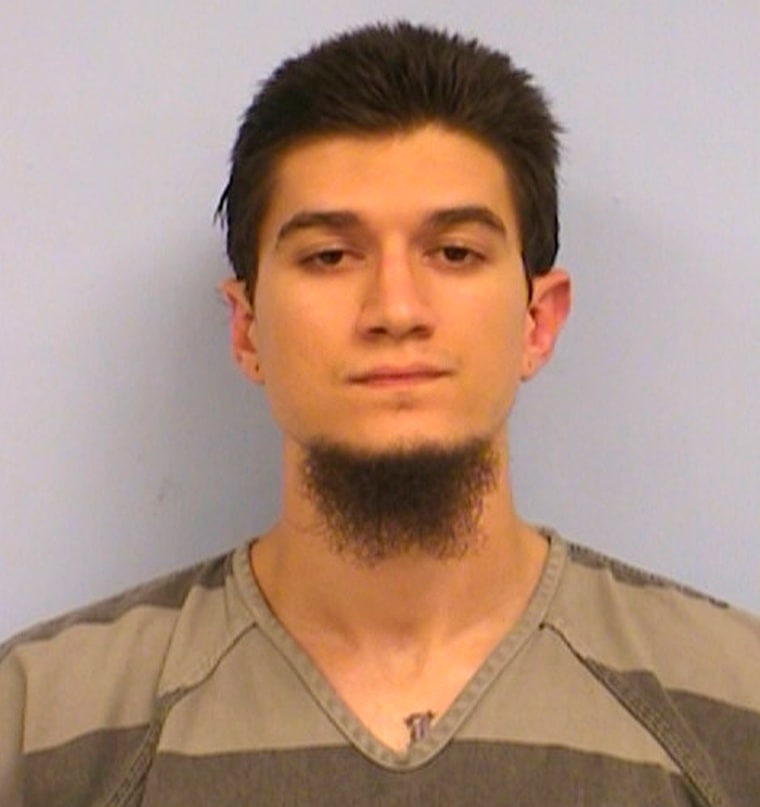 He pleaded guilty last June to attempting to provide material support to ISIS after he was arrested as part of a Federal Bureau of Investigation sting operation.
Wolfe had planned to travel to Europe where he was scheduled to meet an FBI undercover agent who he believed would help him travel through Turkey and then into Syria so he could take up arms for the militant group.
But Wolfe was arrested at Bush Intercontinental Airport in Houston as he was about to board the first flight of his journey.
Another Texas-area man arrested the same day, Rahatul Ashikim Kahn, also pleaded guilty last July on similar charges.
A spokesman for the U.S. Attorney's Office for the Western District of Texas said a sentencing date for Kahn has not yet been scheduled.
Wolfe's lawyer did not immediately respond to a request for comment.