Four Iraqi nationals with suspected links to the Islamic State group were arrested in connection with an investigation into threats against the U.S. Embassy in Ankara, Turkish state media reported Monday.
Two were stopped on a bus en route to Ankara, while two others were held in the northern province of Samsun, which is located on the Black Sea.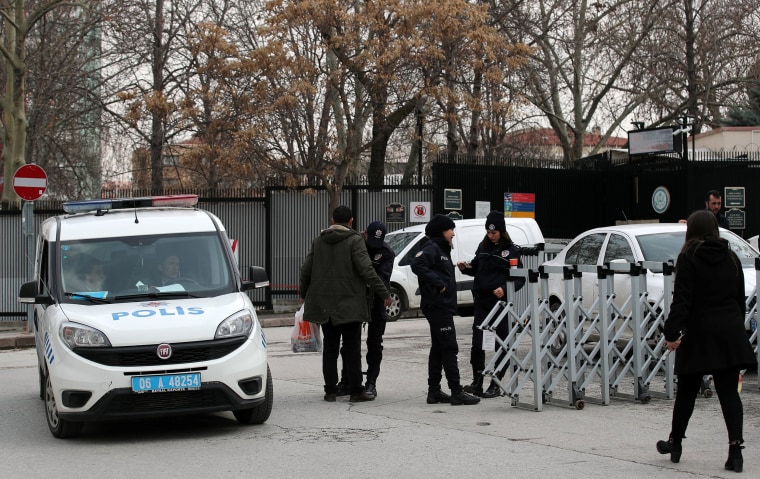 The detentions came as the U.S. Embassy in Ankara was closed on Monday due to an unspecified security threat.
A statement issued by embassy staff recommended that Americans "keep a low profile" in the Turkish capital and avoid large crowds.
Security was high outside the diplomatic outpost on Monday, and police searched pedestrians before allowing them to enter a street where its main gate is located.
In 2013, a suicide bomber detonated an explosive in front of the U.S. Embassy in Ankara, killing himself and a Turkish guard. Turkish officials blamed the attack on domestic leftists.
Earlier Monday, police detained 12 ISIS suspects in Ankara and were searching for eight others, Anadolu reported. However, it was not clear if these arrests were linked to the threat against the U.S. Embassy.