A Turkish soldier was killed and another wounded in clashes with ISIS across the Syrian border Thursday, a senior official said, days after a suicide bombing blamed on the extremist group killed 32 people.
"Turkish soldiers returned fire after shots came from the Syrian side of the border, from the region where Islamic State militants are. The clash is going on at the moment," the Turkish official said.
Local media reports said the clashes were close to the village of Elbeyli, east of the Turkish town of Kilis, and an area where the armed forces have sent reinforcements in recent weeks.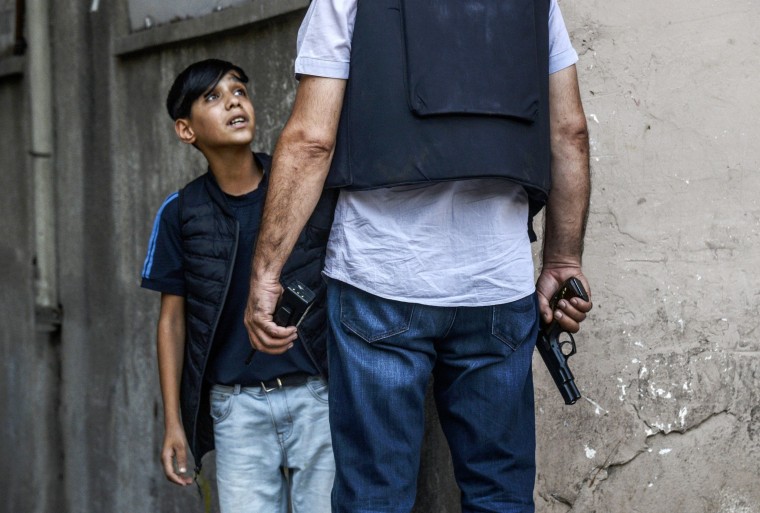 Turkey's NATO allies have long expressed concern about control of its border with Syria, which in parts runs directly parallel with territory controlled by Islamic State. Monday's suicide bombing in the southeastern town of Suruc highlighted fears about Syria's conflict spilling onto Turkish soil.
The Turkish army has already stepped up security along parts of the border in recent weeks, as the conflict in Syria involving Kurdish militia fighters, Islamist militants and Syrian security forces intensifies.
Around half of the armored vehicles which patrol Turkey's borders are now along the Syrian frontier, another government official told Reuters earlier.
Meanwhile, a police officer was fatally shot and a second wounded Thursday in the center of the mainly Kurdish city of Diyarbakir.