Police in Munich, Germany, evacuated two train stations during New Year's Eve celebrations — including the city's main station — because of a potential ISIS suicide threat, authorities said Friday.
"Due to serious evidence, the police in Munich are dealing with an active threat of a terror attack in the Munich area," police said in a post on Facebook asking people to avoid crowds. "Due to existing information which we take highly seriously, there is an attack planned tonight."
Police told NBC News separately that the main Munich Hauptbahnhof and Pasing train stations were evacuated. They were reopened before dawn Friday, Munich police said.
About 550 emergency personnel were on the streets overnight after a foreign security service, which wasn't identified, passed on information about a possible ISIS plot, authorities said at an overnight news conference.
The information hadn't been confirmed, they said, but Munich Police Chief Hubertus Andrä said the information indicated that five to seven suicide attackers were planning to strike Thursday night. The nature of the potential attack — bombs, firearms or some other means — wasn't disclosed.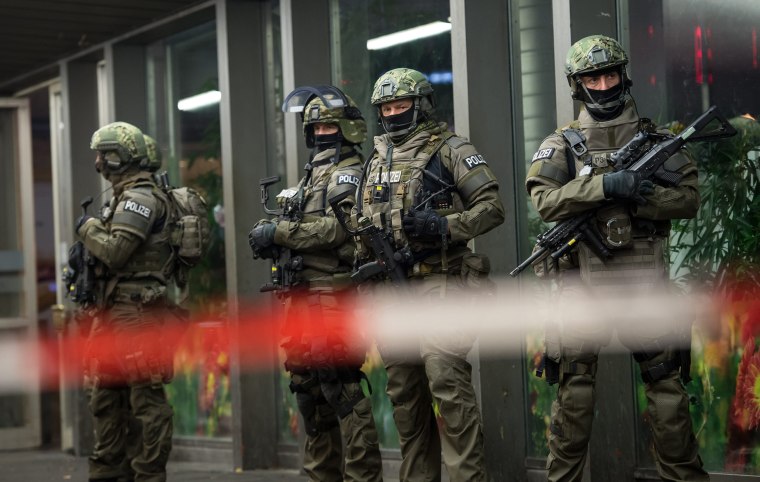 High-profile attacks claimed by ISIS and other groups this have cast a shadow over New Year's Eve gatherings around the world. A planned fireworks display in Brussels, Belgium, was canceled Wednesday night over fears of an attack.
Related: Security Raised at New Year Celebrations Amid World Terrorism Fears