The U.S. launched a new campaign of airstrikes Monday aimed at dislodging ISIS from its stronghold in Libya.
The "precision airstrikes" were launched in support of Libyan government forces (GNA) that are attempting to drive ISIS from Sirte, a city halfway between Tripoli and Benghazi, the Pentagon and Libya's official government confirmed.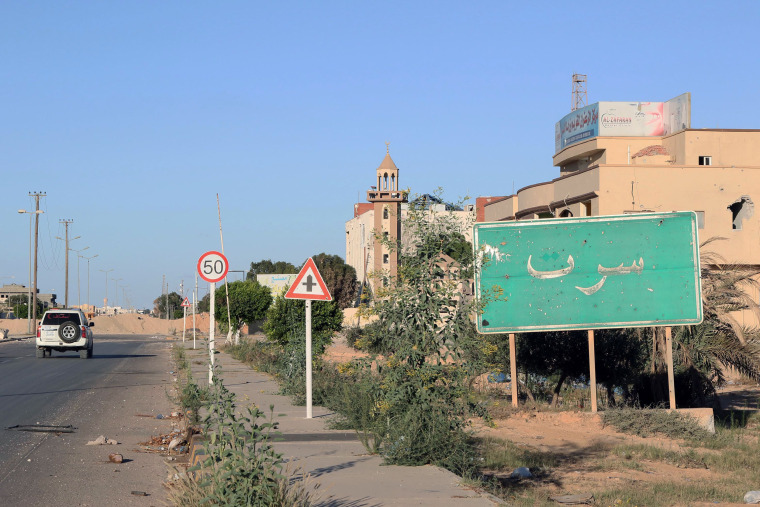 Specifically, the U.S. is targeting ISIS military "infrastructure such as tanks, high-caliber weapons, and command and control nodes using precision ordnance," a senior U.S. administration official said.
"They are consistent with our approach to combating" ISIS, Pentagon spokesman Peter Cook said in a statement. "U.S. strikes will continue to target (ISIS) in Sirte in order to enable the GNA to make a decisive, strategic advance."
Prime Minster Fayez Seraj, leader of Libya's United Nations-backed government, claimed the first airstrikes caused casualties.
"The first air strikes were carried out at specific locations in Sirte today, causing severe losses to enemy ranks," he said in a statement broadcast on state TV monitored by Reuters.
President Obama gave the greenlight for the latest air offensive after consulting with Defense Secretary Ash Carter and Gen. Joseph Dunford Jr., Chairman of the Joint Chiefs of Staff, the Pentagon said.
"These strikes, along with intelligence and planning support for GNA-aligned forces who have encircled Sirte, will help the Libyan government clear (ISIS) from its main stronghold in Libya," the administration official said.
No U.S. forces are involved in the ground offensive, the official added.
ISIS was believed to have about 5,000 fighters in Sirte, the head of the United States Africa Command said this past spring.
But the military loyal to the new Libyan Government of National Accord, alongside various militias, have been pounding the city for the past few months. The U.S. military now believes there are only a few hundred to as many as 2,000 ISIS fighters left there.
Four defense officials told NBC News the latest air offensive this will not be shock and awe — but it could be a sustained campaign.
The U.S. aircraft involved in the Libyan attack are not based in the war-torn country, the officials said.