The federal government lacks a cohesive strategy for stopping Americans who seek to travel to Syria to join ISIS, according to a House Homeland Security report released Monday.
Roughly 250 Americans have either tried to go or succeeded in getting to Syria to engage in violent jihad, the report said. But the committee staff was able to identify only 28 cases were the individuals were stopped before leaving the U.S.
"It appears the majority — more than 85 percent — still managed to evade American law enforcement on the way to the conflict zone," the report said.
RELATED: ISIS By the Numbers: Foreign Fighter Total Keeps Growing
"This threat is getting worse not better, and we are losing in the struggle to keep Americans from the battlefield," said Michael McCaul, R-TX, who chairs the House Homeland Security Committee.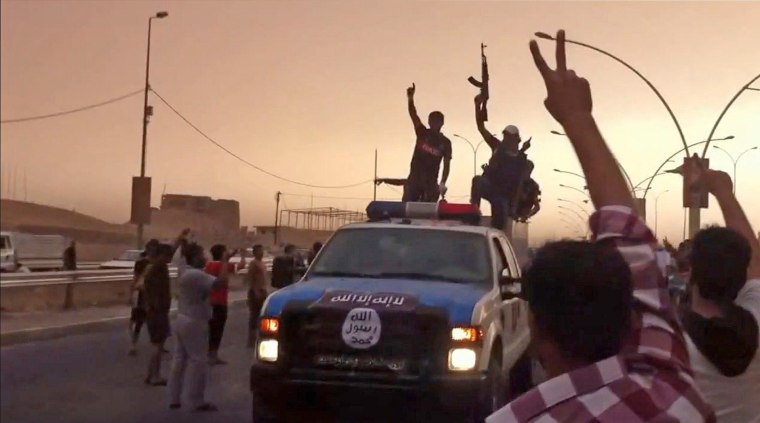 U.S. and coalition air strikes have not deterred Americans seeking to join ISIS in Syria, according to the report. Ten percent of the known foreign travel cases were in 2013, growing to 40 percent in 2014, and 50 percent so far this year, it said.
Of particular concern is the lack of rigorous screening by countries in Western Europe, the report said.
"It's one of the alarming findings. That hole is significant," said Rep. John Katko, a New York Republican, who helped lead the task force.
"At least 5,000 Westerners have gone to join ISIS. The vast majority are from Europe, where there are very relaxed travel standards. They don't screen passengers the way we do. So it's much more more difficult to determine if someone is actually going over to Turkey or Syria to join the fight."
RELATED: ISIS Wannabes Turning Attention to U.S. Attacks: Study
Many of the report's findings echo concerns previously expressed by the FBI and Department of Homeland Security, including the relentless efforts by ISIS to recruit using social media, as as well as a move by ISIS to use encryption to prevent US law enforcement from discovering potential recruits.
The report recommends that federal agencies develop more effective ways to counter ISIS propaganda.
"We spend billions of dollars to kill terrorists and keep them out of the United States, but we spend very little on prevention from within, outreach to US communities. A lot of this could be stopped by prevention if we had better outreach to these communities," McCaul said.
Added Rep. Martha McSally, R-Az., a member of the House task force: "The terrorists are acting at the speed of broadband, while we are acting as the speed of bureaucracy."