The U.S. military airdropped 50 tons of ammunition to Syrian rebels fighting ISIS on Sunday — the latest maneuver in the United States' attempt to help turn the tide of a chaotic civil war.
The airdrop, consisting of AK-47 rounds, hand grenades, rocket-propelled grenades and mortar rounds, targeted rebels in ISIS-held territory in northern Syria, senior defense and military officials told NBC News.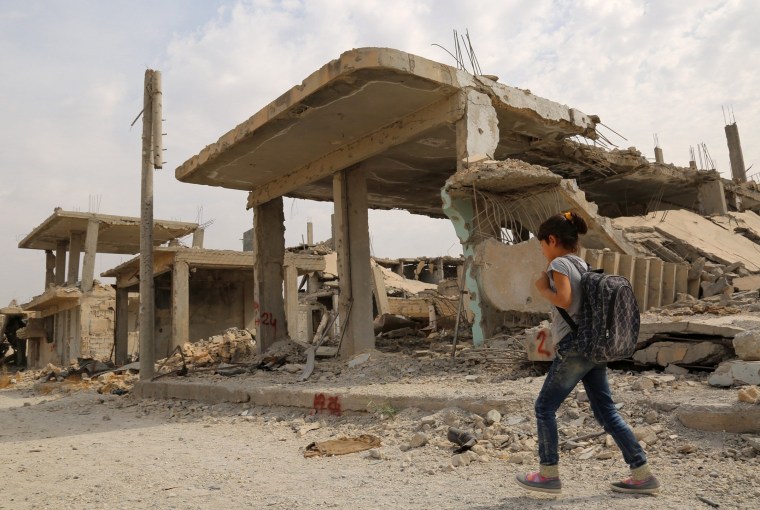 The alliance of rebel groups — who call themselves the Syrian Arab Coalition — joined forces recently, and were quickly vetted to make sure their only objective is to defeat ISIS and not the Syrian military or the regime of President Bashar Assad, the officials said.
The decision to supply the coalition was made in the days after the Obama administration chose to abandon its failed "train and equip" program that produced only a handful of Syrian rebels who joined the battle against ISIS, one senior official said.
Related: Rebel leader says U.S. strategy to train Syrian fighters could have succeeded
That ammunition had been earmarked for the train-and-equip program and was already loaded on pallets when the new recipients were chosen, officials said.