ISIS claimed Friday that a 26-year-old female American hostage was killed in an airstrike in Syria, according to NBC News partners Flashpoint Intelligence.
Defense officials told NBC News that U.S. military and military intelligence have no information to confirm ISIS' claim, and the State Department said it could not confirm reports of the death "in any way."
"We are obviously deeply concerned by these reports. We have not at this time seen any evidence that corroborates ISIL's claim," said Bernadette Meehan, spokeswoman for the National Security Council said.
Kayla Mueller, originally from Arizona, was taken hostage by ISIS in Syria on Aug. 4, 2013, while leaving a Spanish Doctors Without Borders hospital. Her family previously had requested Mueller's name not be made public for fear it would endanger her life.
According to a statement released by a representative of her family on Friday urging caution in reporting on Mueller's situation, "the common thread of Kayla's life has been her quiet leadership and strong desire to serve others."
"Kayla has devoted her career to helping those in need in countries around the world," the statement added.
In a report distributed on Twitter, ISIS stated that Mueller was buried in the rubble of a building hit by Jordanian aircraft. Jordanian warplanes have pounded ISIS targets in Syria since the militants released a video that appeared to show a captured Jordanian fighter pilot being burned alive in a cage. It was impossible to confirm if any of the airstrikes had hit the building pictured in the ISIS report, and Jordan disputed the ISIS claim.
"ISIS is being illogical and they're lying," Mohammad Al Moumani, a spokesman for the information ministry, told NBC News. "How do they know it's a Jordanian aircraft? What was a woman doing in their training center or weapons storage facility? Because those are what we're targeting."
State Department spokeswoman Marie Harf said: "I cannot confirm those reports in any way. Obviously people are looking into them, but cannot confirm them." When asked if she knew if the hostage was alive, Harf said: "We're just not going to get into specifics about Americans being held overseas."
One senior defense official told NBC News "the entire intel community" in the U.S. government "lit up immediately at the ISIS claim and is attempting to gather the facts." The official also said that if, in fact, the American woman has been killed it could be impossible to verify if was the result of an airstrike.
Mueller was among the U.S. hostages Army Delta Force commandos attempted to rescue in an early July operation in the ISIS stronghold of Raqqa. U.S. officials said at the time that several ISIS fighters were killed in a gunbattle but the hostages were nowhere to be found — the commandoes had just missed them.
She is believed to be the last U.S. hostage held captive by ISIS. Three others — James Foley, Steven Sotloff and Abdul-Rahman Kassig — were beheaded by ISIS militants. Recently, President Barack Obama said the U.S. is deploying "all assets" to save the young aid worker.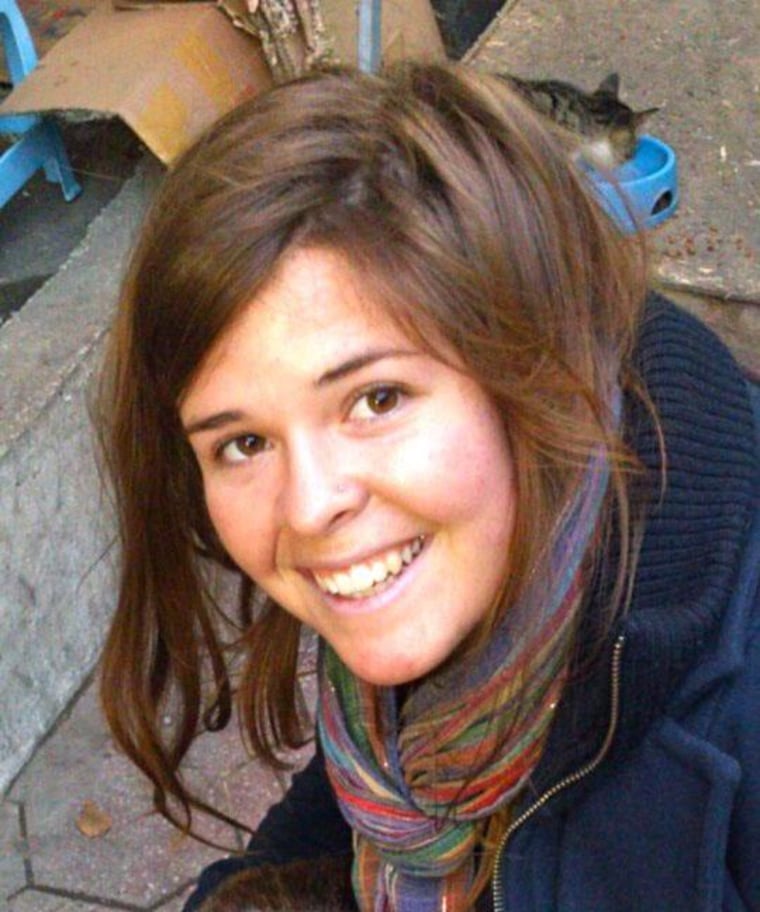 Mueller's family previously had requested that her name not be made public, and little has been publicized about her ordeal.
Her interest in activism started young: she was recognized as a National Young Leader while in high school at Tri City College Prep in Prescott, Arizona, and won several volunteering awards. As a teen, she volunteered for the Save Darfur Coalition, writing letters and placing calls to members of Congress, according to her local paper. Mueller continued to protest the genocide in Darfur while studying international affairs at Northern Arizona University, according to local newspaper articles. She was president of the group Students Taking Action Now: Darfur and penned articles about Darfur in the school paper, The Lumberjack.
After graduating from Northern Arizona University in 2009, Mueller worked with humanitarian aid organizations in India, Israel and Palestine, according to the statement issued on behalf of her family. It said she returned home to Arizona in 2011 and spent a year working at an HIV/AIDS clinic and a women's shelter before traveling to France to work as an au pair and study the French language.
Sometime that year, Mueller uploaded a video to YouTube expressing solidarity with the Syrian people. While she initially studied French with the intention of working in Africa, according to the family representatives, Mueller instead went to the Turkish-Syrian border to work with Syrian refugees in December 2012.
Mueller spoke of her experiences in Syria at her local Kiwanis club in May 2013, saying that she is often asked — once people learn she is American — "where is the world" by desperate refugees.
"All I can do is cry with them, because I don't know," she said, according to an article on the event in her local paper. "For as long as I live, I will not let this suffering be normal. (I will not let this be) something we just accept."
She worked in Turkey with the Danish Refugee Council and the "Support to Life" humanitarian aid organization to assist refugees. When Mueller was taken captive in Aleppo, Syria, on Aug. 4, 2013, she was leaving a Doctors Without Borders hospital.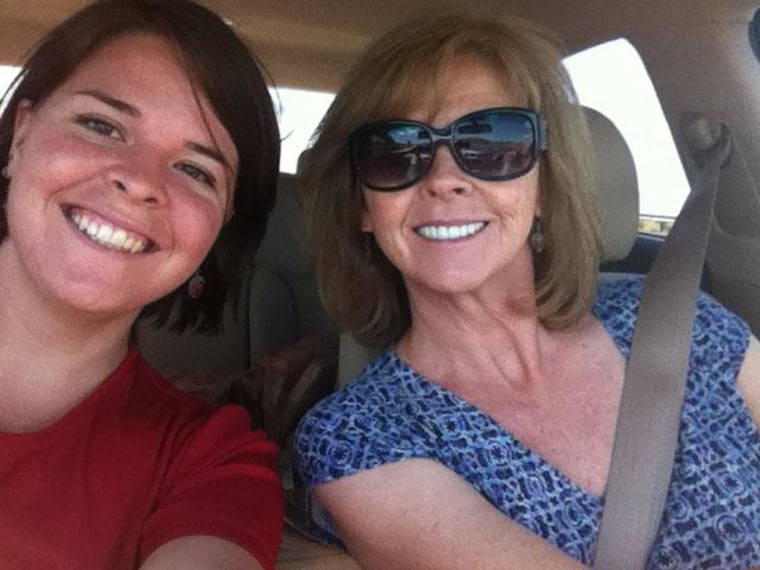 "Kayla found this work heartbreaking but compelling; she is extremely devoted to the people of Syria," her family said in the statement released Friday.
ISIS first made contact with Mueller's family in May 2014 confirming the young woman was being held captive and providing proof of life, the statement added.
ISIS demanded a $6.6 million ransom for her freedom, and/or the release of Aafia Siddiqui, a Pakistani neuroscientist convicted of attempted murder by a New York federal court in 2010.
Following the claims from ISIS about Mueller's death on Friday, former ISIS hostage Nicolas Henin posted on Twitter that "Kayla Mueller was among the very last of my former cellmates still detained."
"I was full of hope she could have a way out," he added.
— Kristen Welker contributed to this report