Two members of the "Beatles" — an infamous ISIS cell led by notorious killer "Jihadi John" — have been identified as radicalized Muslims from London, according to NBC's U.K. partner ITV News.
"Jihadi John," whose real name was Mohammed Emwazi, was the masked ISIS fighter wielding a knife who appeared in propaganda videos showing the beheadings of Western hostages, including American James Foley.
He was considered to be the ringleader of the cell behind the kidnappings, a group which former captives dubbed "The Beatles" on account of their British accents.
Other members of the cell were named late Sunday as Alexe Kotey and Aine Davis by ITV News following an investigation.
ITV carried out extensive research into Emwazi's London connections, verifying the new identities with several members of his community and one former hostage. Britain's Home Office would neither confirm nor deny the report, which was widely picked up by U.K. media.
Kotey, 32, was a member of the Greek Orthodox church who converted to Islam while Davis grew up in the British capital and attended the same mosque as Emwazi, ITV News reported.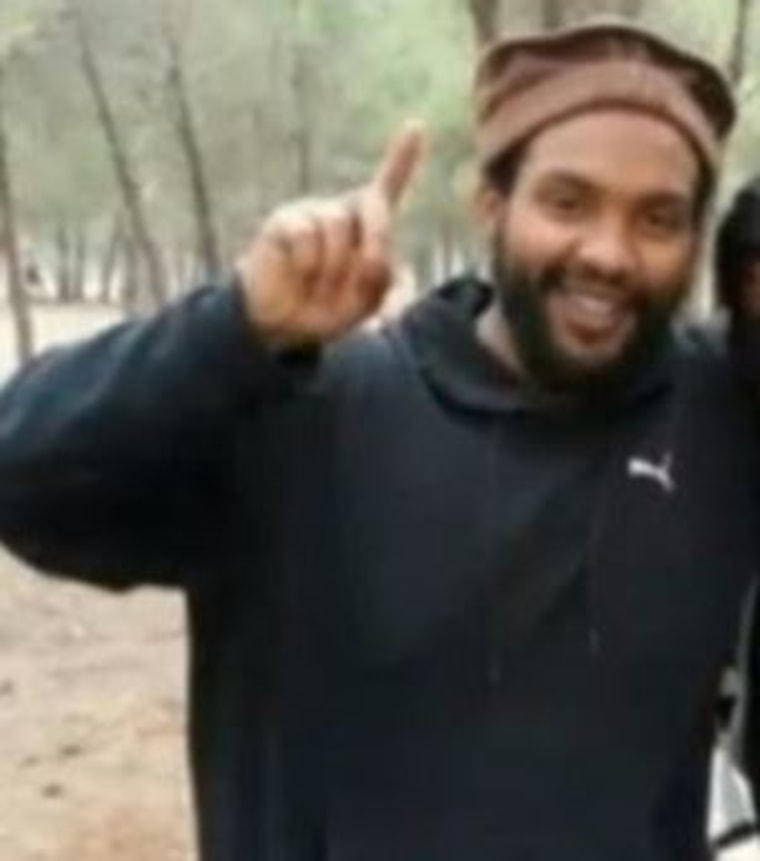 Like Emwazi — who died in a November drone strike — Kotey and Davis appeared to have had relatively normal childhoods in the west London suburb of Ladbroke Gove, where a number of other known terrorists also grew up.
All three became involved in crime and were isolated by their local mosque because of their increasingly extremist views.
Kotey's neighbors described him to ITV News as a quiet man who supported local soccer team, Queens Park Rangers.
Davis, a father-of-two who was detained in Turkey in November, was already known to security services. His wife was jailed in 2014 for trying to arrange to smuggle $22,000 in cash to her husband in Syria, according to ITV News.
Related: New 'Jihadi John' May Be Briton Who Skipped Bail in 2014
An associate from west London told the station that Davis was an "incredibly decent and hardworking chap" who "wanted to make something of his life," but was "impressionable" and "someone who could be easily swayed and influenced."
The "Beatles" were harsher than other ISIS captors, a source close to several hostage negotiations said in 2015.
"They were really rough with them," the source told NBC News. "Whenever the Beatles showed up, there was some kind of physical beating or torture."
Britain's security services have never commented on the identities of any of the group.