Even for a devout Muslim like Abu Saif, daily life in a Syrian city conquered by ISIS is defined by tyranny and oppression.
ISIS has imposed its brutal version of Islamic law in Raqqa, which serves as the Sunni militant group's capital, as well as other cities it has seized in Syria and Iraq. Raqqa was targeted in the first wave of U.S-led airstrikes aimed at toppling ISIS earlier this week.
Abu Saif, whose name has been changed for his own safety, told NBC News that "severed heads on fences, and people who are crucified" have become normal sights as ISIS "terrorizes the people and asserts control."
He said the militants use armed patrols to guarantee the obedience of the city's around 300,000 civilians.
"This is a whole lifestyle change for civilians"
The "Hisbih Brigade" imposes rules for men, the "Khansa Brigade" for women. Members of both "roam around 24 hours a day … terrorizing, scaring, forcing" residents, Abu Saif said. "Their principle is that you are either with them or against them," he added.
"People have started growing their beards, people have started praying on time, and during prayer times all the shops close," Abu Saif said. "All this might come across as small details for some people, but this is a whole lifestyle change for civilians. I think that the majority of civilians are against this."
Abu Saif, who says he prays five times a day, is a supporter of an Islamic state based on religious laws. But he rejects the actions of the militants as wrong and un-Islamic.
However, Abu Saif conceded that ISIS deserved credit for what they'd accomplished.
"With the departments they have established, they really have created a state," he said. "One cannot deny that, for instance, they opened a consumer protection office. If one has a restaurant and they came to check it out, and the meat was bad, or it was exposed to dirt or sunlight, they would take expired material and dispose of it as a sanitary action. They follow up on these issues completely with the departments they have created."
Abu Saif said ISIS "imprisoned one of their own because they found out that he took something from someone and then sold it."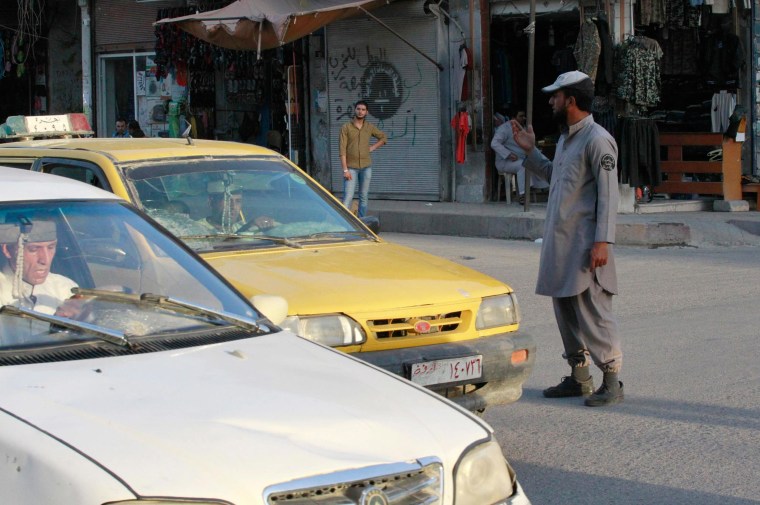 However, women's rights have suffered under ISIS rule.
"As for women, they have to wear what we started calling the shield, a full body cover from head-to-toe," Abu Saif said. "Women are not allowed to leave the house without a male companion." These rules on women leaving the house have forced many to stop going to school or college, he added.
"Schools and universities are a big disaster, they have changed the curriculum a lot," Abu Saif said. "They forbade law studies, philosophy, and other social studies, which they consider infidel studies and 'outside the Shariah [strict Islamic law] of Allah.'"
Before Syria's civil war erupted in 2011, Raqqa was ruled by the oppressive regime of President Bashar Assad, and then was taken by the rebel forces. But Abu Saif said that during this time of chaos and revolution he could at least leave the house and go to work. The same cannot be said living under ISIS, which has centered many of its operations around the city and therefore been a focus of U.S. airstrikes. "I cannot support or be against the American bombardment of Raqqa," said Abu Saif, who managed to flee the city before the coalition started bombing. "There are always civilian casualties. I will only support American bombardment if they target the Assad regime, too."
Abu Saif's account comes days after television channel France 2 aired footage it said was shot in secret by a woman inside Raqqa. The film, which could not be independently verified by NBC News, showed armed men everywhere, including a woman in a full Islamic veil carrying an AK-47.
But according to Abu Saif, some people have embraced life under ISIS. "The support [for ISIS] came from people whose knowledge of Islamic legislation is weak," he said. "Those people think that what they see — what ISIS is doing — is implementation of Shariah."