ROME — Sixteen ISIS-linked terrorist suspects have been arrested in a coordinated sweep by police across Europe, Italian police said Thursday.
The group is accused of using an online network to radicalize fighters to send to the Middle East, with the eventual aim of setting up a caliphate in Iraq's Kurdistan region.
It is also alleged to have planned an attack targeting Norwegian and British diplomats in the Middle East and plotted to kidnap other envoys in a bid to free their leader while he was imprisoned.
"This is the most important international police operation in Europe in 20 years," Italian anti-terrorism chief Giuseppe Governale told a news conference in Rome.
Authorities added that the group recruited at least five people in Europe who later traveled to Iraq and Syria to join ISIS, authorities said.
The suspects included 16 Kurds and one person from Kosovo. Seven of them were arrested in Italy, four in Britain, three in Norway, and one in Finland, according to Italian officials.
"This was an incredibly difficult and complicated investigation that has been going on for five years," said prosecutor Franco Roberti, the head of Italy's anti-mafia and anti-terrorism unit.
The alleged terror network was founded by one of the suspects detained in Norway, Najmuddin Faraj Ahmad, who also goes by the alias Mullah Krekar.
Ahmad is accused of setting up a network of extremists called "Rawti Shax," which aimed to radicalize Iraqi Kurds.
EU agency Eurojust describes Rawti Shax as "a terrorist organization of Kurdish-Sunni origin." Also known as Didi Nwe (meaning "the new course" or "toward the mountain"), the group aims to overthrow the Iraqi Kurdish regional government and replace it with a caliphate ruled by strict Islamic law, known as Shariah.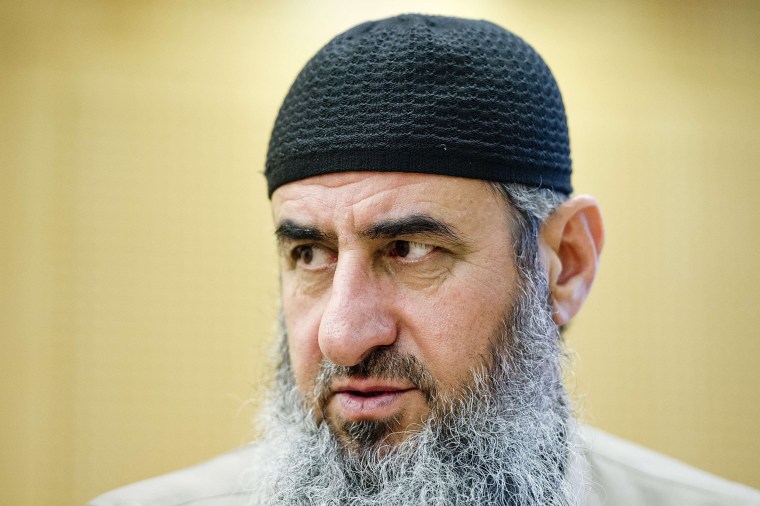 Ahmad also allegedly set up an online "secret committee," which planned violent assaults including terrorist attacks in Norway and the kidnapping of foreign diplomats, authorities told reporters.
Formerly the founder of Sunni insurgent group Ansar al-Islam, Ahmad was granted political asylum in Norway after fleeing Iraq, investigators said.
He has been arrested several times in the Scandinavian country for inciting hatred and violence. The planned kidnap of foreign diplomats was designed to leverage his release from custody while he was jailed, according to the officials.
Authorities say wiretap evidence suggests that Ahmad "continued to lead the organization from behind bars."
Ahmad's lawyer, Brynjar Meling, told broadcaster TV2 on Thursday that his client had been in jail for all but one month since early 2012.
He was sentenced last month to 18 months in jail in Norway for praising the slaying of cartoonists at the French satirical newspaper Charlie Hebdo, which had lampooned Islam and other religions. Ahmad was also found guilty of urging others to kill a Kurdish immigrant in Norway.
Magnus Ranstorp, a research director the Center for Asymmetric Threat Studies at Stockholm's Swedish Defense University, described Ahmad as a "jihadi celebrity" and "propagandist."
He added: "It is a significant case but it's not the only network that exists, there are overlapping networks. The central nervous system is the Internet which connects activists with a common cause to plot activity, which can involve travel, fundraising, concrete action."
Raffaello Pantucci, director of international security studies at London's Royal United Services Institute think tank, said Ahmad's group was "fighting against the same people in the same places" and had "similar ideologies" to ISIS. "They are on the same side," he added.
The arrests came after Italian police issued warrants for the suspects across Europe. The operation involved the police forces of the U.K., Norway, Finland, Germany and Switzerland.
During the Europe-wide sweep, 26 properties were searched and officials seized electronic devices and documents. Some of the intended targets could not be located because they are already believed to have traveled to the Middle East to fight with groups such as ISIS and the al Qaeda-linked al-Nusra Front, according to Eurojust.
Italian police said they had requested authorities in Switzerland arrest another suspect who lives there.