American ISIS hostage Kayla Mueller is dead, the aid worker's family and the White House said Tuesday. The announcement came four days after ISIS claimed the 26-year-old Arizona native had been killed by a coalition airstrike in Syria.
"We are heartbroken to share that we've received confirmation that Kayla Jean Mueller, has lost her life," Mueller's parents, Carl and Marsha, and brother Eric, said in a statement. "Kayla was a compassionate and devoted humanitarian. She dedicated the whole of her young life to helping those in need of freedom, justice, and peace."
"We are so proud of the person Kayla was and the work that she did while she was here with us. She lived with purpose, and we will work every day to honor her legacy."
The statement from Mueller's family — which was accompanied by a copy of a letter the aid worker sent to her loved ones from captivity — did not elaborate on how it had learned of her death or the circumstances behind it.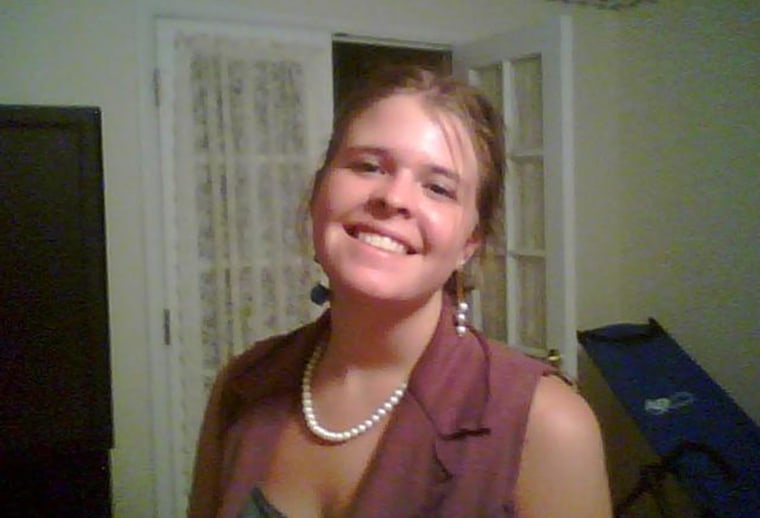 U.S. officials would not confirm Mueller's cause of death or say when she died, telling NBC News only that the family had received a message from the aid worker's captors with information that American authorities were able to authenticate.
President Barack Obama expressed his "deepest condolences" to Mueller's relatives and confirmed the young woman's death.
"No matter how long it takes, the United States will find and bring to justice the terrorists who are responsible for Kayla's captivity and death," he said in a statement which called ISIS a "hateful and abhorrent terrorist group."
Secretary of State John Kerry said Mueller "represented everything good about the human spirit," and Secretary of Defense Chuck Hagel said "the world is united in condemning" ISIS' "murder and imprisonment of innocents."
"As we join Kayla's family and loved ones in their grief, we also celebrate her selfless dedication to helping others," he said in a statement. "Her compassionate spirit will never be forgotten."
Mueller was captured in Syria in August 2013.
Obama recently had stressed that the U.S. was deploying "all assets" to save the young aid worker, who was believed to be the last American hostage held by ISIS. Three others — James Foley, Steven Sotloff and Abdul-Rahman Kassig — were beheaded by ISIS militants.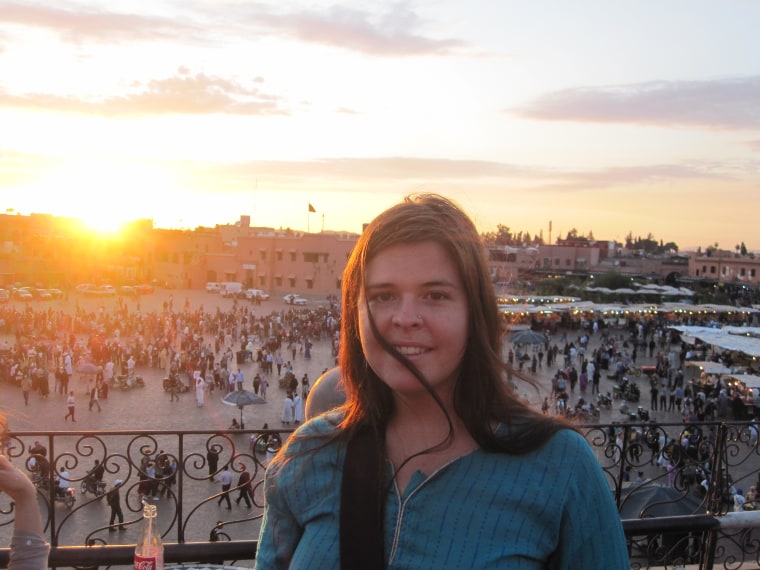 Little was publicized about Mueller's ordeal before ISIS claimed she had been killed: her family had requested her name be kept out of the press out of fears it would endanger her life.
That all changed when ISIS claimed Friday that Mueller had been buried in the rubble of a building hit by Jordanian aircraft near their stronghold of Raqqa, Syria. Jordan has been pounding militant targets following the immolation of one of the kingdom's captive fighter pilots. At the time, U.S. officials said they could not confirm ISIS' account.
Mueller's path to Syria was born out of a lifelong dedication to humanitarian work. She won several volunteering awards as a teen, focusing on causes such as the genocide in Darfur first in high school and later as a student at Northern Arizona University — where she also founded the student chapter of Amnesty International.
After graduating in 2009, Mueller worked with aid organizations in India, Israel and the Palestinian territories. While she returned home to Arizona in 2011 and spent a year working at an HIV/AIDS clinic and a women's shelter, Mueller ultimately went back overseas.
She traveled to France to work as an au pair and learn the language — initially with the aim of heading to Africa. Instead, she was overcome by the plight of the Syrian people and went to the Turkish-Syrian border to work with refugees in December 2012.
"This really is my life's work, to go where there is suffering," she wrote on her blog, according to a website set up by her friends. "I suppose, like us all, I'm learning how to deal with the suffering of the world inside myself... to deal with my own pain and most importantly to still have the ability to be proactive."
Mueller spoke of her experiences in Syria at her local Kiwanis club in May 2013, saying that she is often asked — once people learn she is American — "where is the world" by desperate refugees.
"All I can do is cry with them, because I don't know," she said, according to an article on the event in her local paper. "For as long as I live, I will not let this suffering be normal. (I will not let this be) something we just accept."
She worked in Turkey with the Danish Refugee Council and the "Support to Life" humanitarian aid organization. When Mueller was taken captive in Aleppo, Syria, on Aug. 4, 2013, she was leaving a Doctors Without Borders hospital.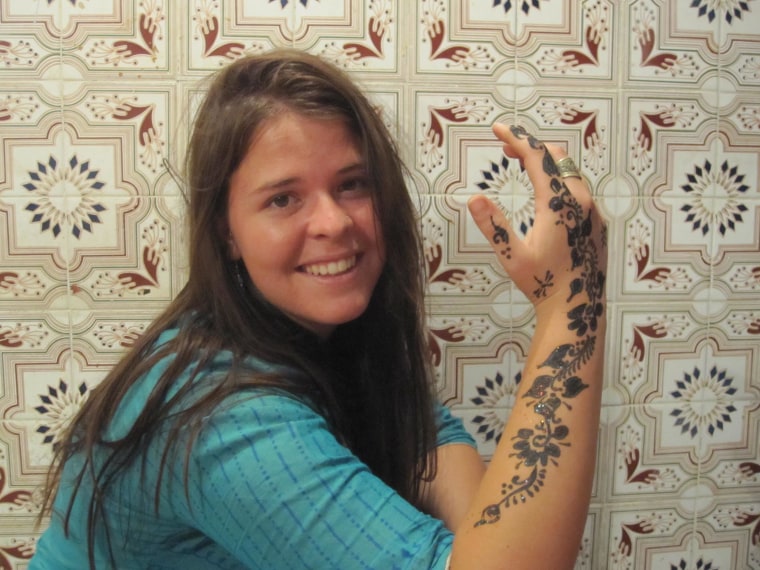 In July of last year, Mueller was among the U.S. hostages Army Delta Force commandos attempted to rescue in an operation in Raqqa. U.S. officials said at the time that several ISIS fighters were killed in a gunbattle but the hostages were nowhere to be found — the commandos had just missed them.
On Tuesday, her family released an unpublished letter that Mueller had written to her loved ones from captivity in the spring of 2014 in which the aid worker wrote that she was unharmed, healthy and had even "put on weight" in captivity.
"None of us could have known it would be this long but know I am also fighting from my side in the ways I am able [and] I have a lot of fight left inside of me," Mueller wrote. "I am not breaking down [and] I will not give in no matter how long it takes….The thought of your pain is the source of my own, simultaneously the hope of our reunion is the source of my strength."
"I know you would want me to remain strong. That is exactly what I am doing," she added.
NBC News' Andrea Mitchell contributed to this report.