The ISIS killer dubbed "Jihadi John" once vowed to achieve fame as a professional soccer player by his 30th birthday.
Instead, Mohammed Emwazi became one of the world's most notorious terrorists — and by 26 was the target of a U.S. airstrike in ISIS' capital of Raqqa, Syria, late Thursday.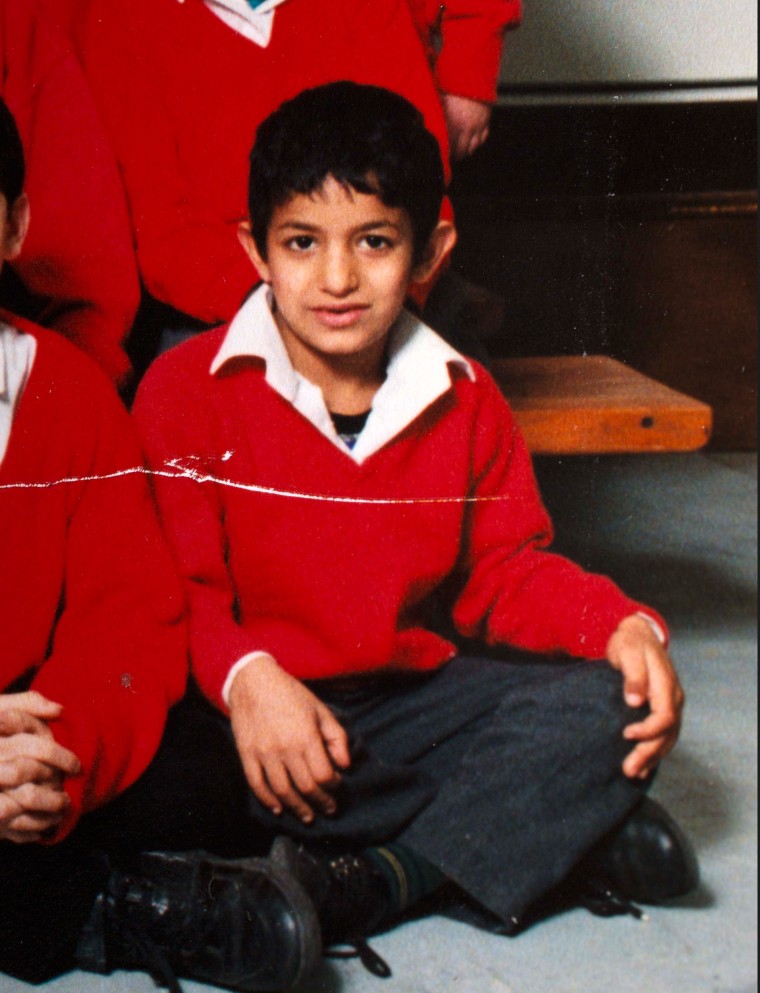 The Kuwaiti-born British citizen had a seemingly typical upbringing in West London before becoming involved with criminal gangs and Islamist extremists.
He attended the St Mary Magdalene Church of England Primary School and in a 1998 yearbook entry, the 10-year-old Emwazi wrote "I will be in a football team and scoring a goal" within two decades.
Emwazi also confessed to being a fan of 1990s British teen pop group S Club 7, and listed "The Simpsons," French fries and the book "How to Kill A Monster" among his favorites in the yearbook.
Former teachers and an ex-employer have described him as quiet, hard-working and smart enough to get the grades to attend college. Emwazi completed a degree in computer studies at the University of Westminster in 2009.
He grew up in the West London suburb of Ladbroke Grove — where a number of other known terrorists also grew up and are thought to have been radicalized — and was eventually linked to criminal gangs and radical extremists by Britain's MI5 intelligence service.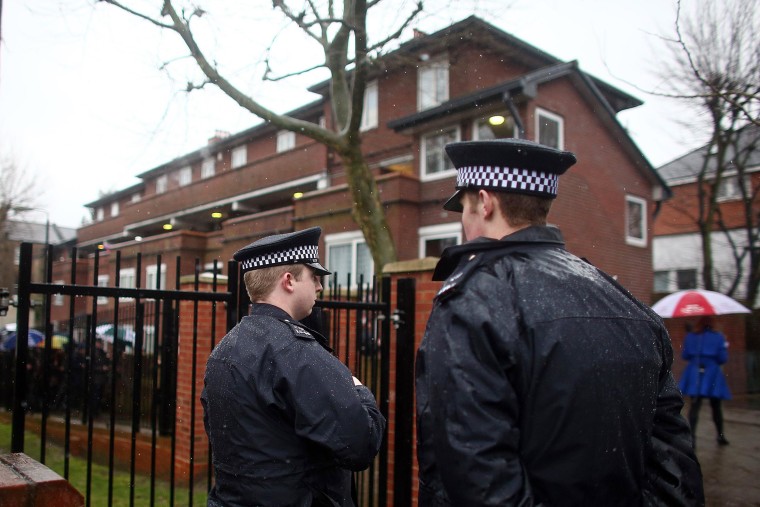 Most significantly, Emwazi was associated with Bilal el-Berjawi, a senior fighter with al Qaeda-linked militants in Somalia who also grew up around Ladbroke Grove. El-Berjawi was killed by a U.S. drone strike in Somalia in 2012.
Court documents seen by NBC News show MI5 had linked Emwazi to a number of other extremists supporting terrorism in Somalia, where al Qaeda affiliate al Shabab has been waging an insurgency.
The 2012 document, related to "control orders" that limit the movement of terror suspects, names Emwazi as a member "of a network of United Kingdom and East African based Islamist extremists which is involved in the provision of funds and equipment to Somalia for terrorism-related purposes."
U.K. intelligence services had known about Emwazi's links to extremism for several years before he left the country to join militants in Syria in 2012.
A friend of Emwazi told NBC News that the future ISIS fighter was also associated with a trio of armed muggers who targeted victims on bicycles in some of London's most affluent areas. In 2011, Emwazi was charged twice with handling stolen goods but acquitted on both occasions. One member of the gang was Choukri Ellekhifi — also from Ladbroke Grove — who was killed fighting alongside al Qaeda in Syria in 2013.
Related: What Will 'Jihadi John' Strike Mean for ISIS?
Duncan Gardham, a NBC News security analyst, said: "It is inevitable that the death of Ellekhifi and another friend, Mohammed el-Araj, in Syria in the summer of 2013 had an effect on Emwazi and accelerated the move from the small-time crook with religious tendencies he had been in London to a bloodthirsty killer and religious fanatic."
Emwazi complained to a U.K. rights group in 2010 that he was being persecuted by intelligence officials after he was interrogated while trying to travel from the U.K. to the East African country of Tanzania.
In a series of emails to CAGE — a group who's stated mission is to fight oppression by governments in the name of counterterrorism — Emwazi said he had been repeatedly stopped by U.K. authorities while trying to enter and exit the country.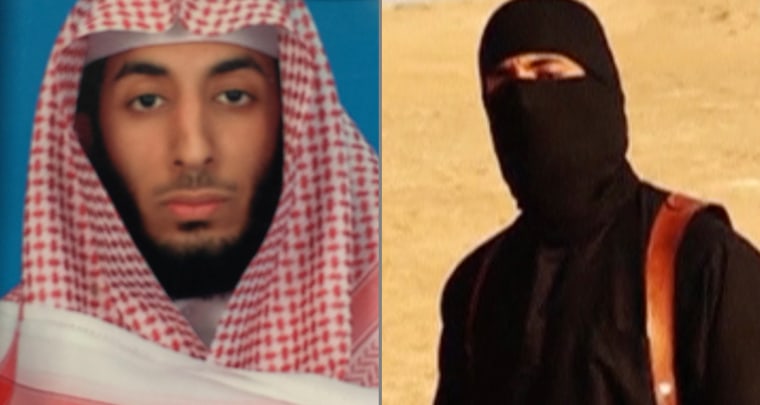 In the emails, which have not been independently verified by NBC News, Emwazi expressed frustration at being blocked from returning to Kuwait to get married and start a new job.
Emwazi left Britain for Syria in 2012. He later joined ISIS and become a captor of hostages held by the terrorist group.
Some hostages called Emwazi and three British colleagues "The Beatles." He was known for being especially rough with hostages, sometimes beating and torturing them.
In August 2014, Emwazi's then-anonymous voice became notorious after ISIS released a video showing him beheading U.S. journalist James Foley.
President Barack Obama called Foley's killing "an act of violence that shocks the conscience of the entire world."
Emwazi later appeared in a series of propaganda videos showing the slayings of other hostages, including American journalist Steven Sotloff, U.S. aid worker Abdul-Rahman Kassig, British aid-workers David Haines and Alan Henning, and Japanese Journalist Kenji Goto.
On Feb. 26, Emwazi was named as the man behind the balaclava, quickly becoming one the biggest symbols of ISIS' brutality and among the world's most-wanted terrorists.
British Prime Minister David Cameron said Friday that the U.K. had been working "around the clock" to track down Emwazi.
"This was an act of self-defense," Cameron added. "It was the right thing to do."