The 23-question form looks like a standard job application — save for the black ISIS logo in the top right corner.
Thousands of documents apparently leaked from inside ISIS paint a detailed picture of the terror group's personnel, including a 20-year-old from Minneapolis with just a high-school education.
NBC News was among several media organizations to obtain a trove of recruitment forms from a man who claims to be a disillusioned ISIS fighter who recently defected.

The questions start off mundane — name, nickname, date of birth, education — and then shift to the more sinister.
Fields ask about previous fighting experience, blood type, special skills, level of obedience and whether the applicant is interested in fighting or becoming a suicide attacker.
The forms also ask for "countries traveled" to clarify the route to ISIS' caliphate and who can vouch for the recruit.
More than 22,000 jihadis are named in the files and some 51 nationalities represented, according to Britain's Sky News. The broadcaster — which also obtained and reviewed the documents — said many of the names were already "well-known" jihadis, such Londoner Abdel Bary. Other forms bore the names of jihadis known to have died on the battlefield, like former ISIS media-wing head Junaid Hussain.
German intelligence officials are reviewing the files, according to local media there.
Related: American Dies Fighting for ISIS in Syria
Federal police believe "that the documents are authentic," German Interior Minister Thomas de Maiziere said in an emailed statement noting the potential intelligence value of the trove.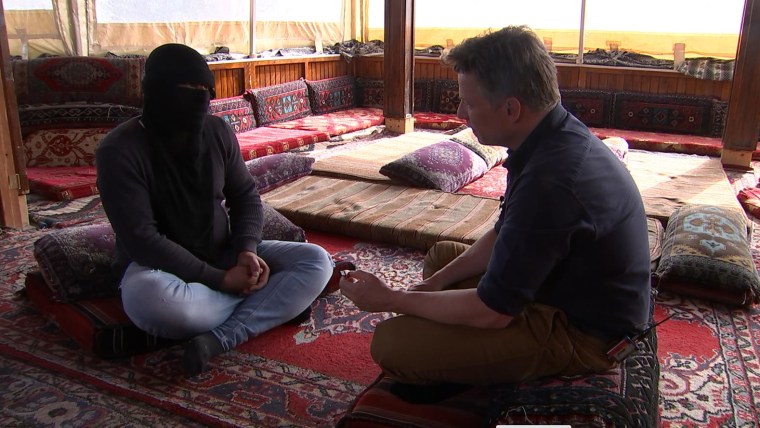 "They provide a great chance for the procedure of furnishing proof and the participation also of Germans in terror activities," he said. "With this, we also better understand the structures of this terror organization and it will possibly function as a deterrent for some young radical people."
The cache could offer critical information to intelligence agencies — from routes taken by foreign fighters to previously-unknown recruits and recruiters.
The leak and its origin deal a blow ISIS itself, too, signaling weakness at a time when the organization has been coming under increasing pressure.
Related: Foreign Fighters Are Still Flocking to ISIS
Defense officials in recent weeks captured an ISIS official who has reportedly offered valuable information on the group's chemical weapons and operations while under interrogation.
U.S. airstrikes have been pounding ISIS weapons depots and an airstrike also is believed to have killed a top ISIS commander known as "Omar the Chechen" in Syria last week.