BAGHDAD — The director of National Museum of Iraq has revealed that he wept after learning that ISIS had destroyed relics chronicling his country's history.
"They're just statues," Haider Oraibi told NBC News. "But for us, they're living things. We came from them, we are part of them. That is our culture and our belief."
As well as killing thousands of people since it declared a caliphate in Iraq and Syria last year, ISIS has destroyed more than 30 historic sites in Iraq alone, according to Oraibi.
Among the most significant was ISIS' destruction of the 3,000-year-old city of Nimrud and its apparent smashing of relics in a Mosul museum earlier this year.
Heritage officials feared another outrage when the group overran the ancient Syrian city of Palmyra in May.
The extremists say they destroy historic sites because they promote apostasy — but the group has also been accused of looting "on an industrial scale" in Syria and selling some of the relics on the black market.
Oraibi said he broke down in tears when the extremists attacked Mosul's museum. "It was like someone wanted to kill you, like a murder," he said. He added that he felt the attacks on antiquities were "a kind of war crime" and part of a wider "cultural war."
It was not just Muslim tombs and shrines ISIS sought to destroy, but also destroy Christian and Yazidi treasures, Oraibi said.
Defending these artifacts is "a battle for the future," he added.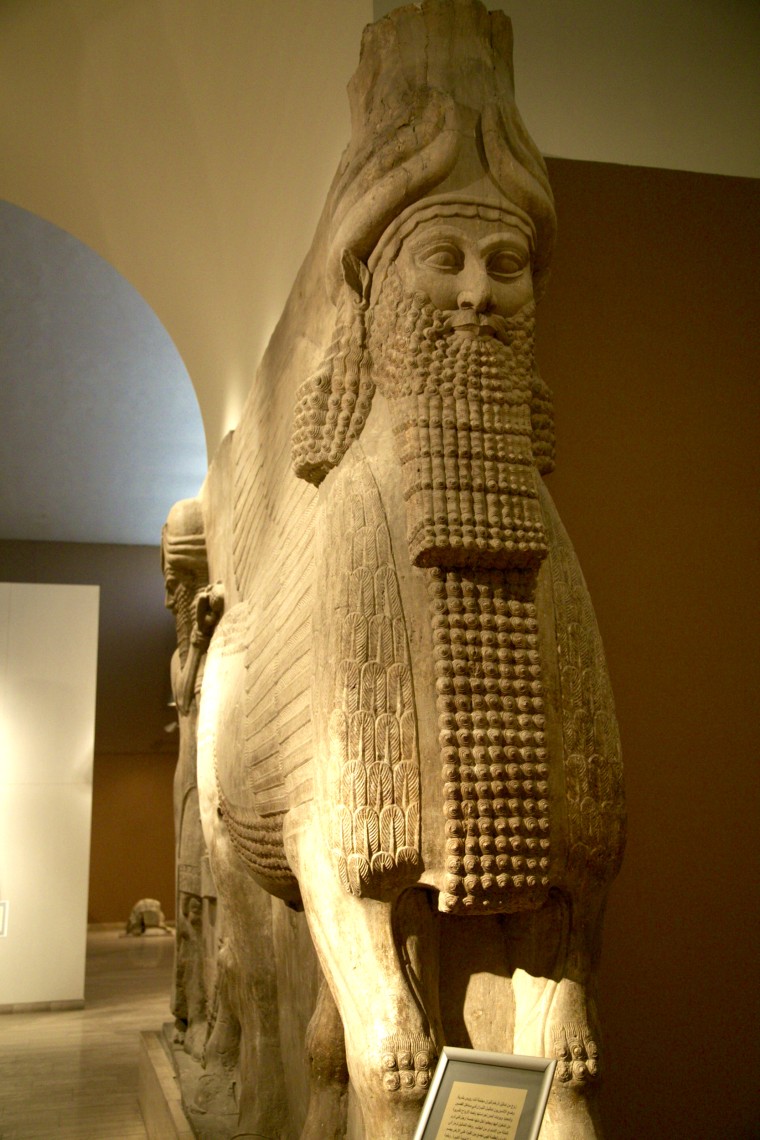 To that end, when Mosul museum was attacked, he and his colleagues reopened the National Museum in Baghdad. "They destroy museums, we open them," he said.
Antiquities expert Bijan Rouhani agrees that the destruction of heritage sites in Iraq and Syria should be designated a war crime under international law.
"Deliberate destruction of buildings dedicated to religion, art, science, like historical monuments, is a war crime," he said. "Exactly like murder, like genocide, like torture, like rape."
Rouhani said that ISIS was using "intentional destruction of cultural heritage as a weapon," which they are employing to "terrorize the world."
He said that unless they are stopped, ISIS is going to "change the image, the face of the Middle East" and cause irreversible damage to the region's cultural and architectural landscape.