STUTTGART, Germany — Women's chatter echoes down the staircase inside an unassuming concrete apartment building.
"Aveen," 26, calls this her sanctuary. She lives in one of more than 20 dorm-like rooms that are just big enough for a small metal bed, a desk and a locker. Her name has been changed to protect her identity.
Aveen's life in a sleepy Stuttgart suburb is a stark contrast to what she left behind in her native Iraq. She is a former ISIS sex slave.
For almost 12 months she was subjected to horrific abuse; kidnapped, drugged, beaten, repeatedly raped and traded between fighters.
Then, in January 2016, she was given the chance to heal and rebuild her life thanks to the "Special Quotas Project." The ambitious scheme, launched by the German state of Baden-Württemberg, brought 1,100 women and children — all former ISIS captives, and mostly Yazidis — to the country.
'There was nothing they didn't do to me'
We first met the shy, soft-spoken seamstress two years ago in a camp for displaced people in northern Iraq. Aveen had just escaped from her horrific ordeal and was living with her mother in a tent.
Aveen's family is Yazidi, a non-Muslim minority that live mostly in northern Iraq.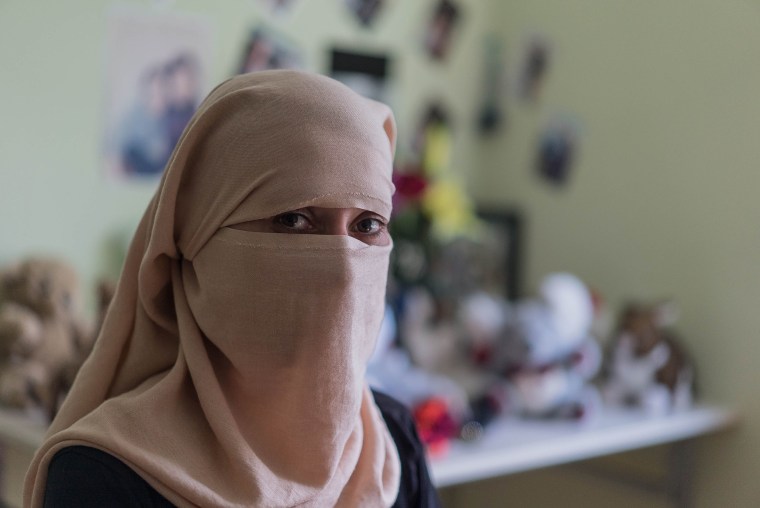 In 2014, as ISIS conquered large parts of the region, it targeted Yazidis for extermination, labeling them devil worshipers because of their ancient religion, executing hundreds of the men and kidnapping them for forced labor.
Aveen, along with nearly 7,000 Yazidi women and children, were captured by ISIS fighters in the summer of 2014, according to U.N. investigators. Many of the women were turned into sex slaves for the militants.
At the time, the militants were expanding their grip on northern Iraq, and shortly after taking the city of Mosul, they rampaged through nearby Sinjar, home to nearly half a million Yazidis, including Aveen's family. She was taken to Raqqa in neighboring Syria.
Six of Aveen's family members are still missing, including two sisters who may be in ISIS captivity to this day.
In a halting, whispering voice, she recounted her ordeal — how fighters beat her then drugged her. She passed out, she was raped.
"There was nothing they didn't do to me," she said as she tried to hold back her tears.
Aveen was able to flee when her captor's wife took pity and helped her reach safety.
Out of harm's way, but lasting trauma
She found surviving members of her family; her mom, a younger sister and a brother living in a tent in a sprawling camp in northern Iraq for displaced Yazidis.
Despite fleeing the clutches of the militants she was trapped in emotional trauma. She suffered from frequent panic attacks and nightmares, barely ate and cried frequently
But in war-torn Iraq, there was no access to psychological help. In a deeply conservative community like hers, Aveen was ashamed of her ordeal and was unable to share her anguish with even her mother or her sister. And there was constant anxiety, as ISIS fighters were occupying territory a mere 20 miles away.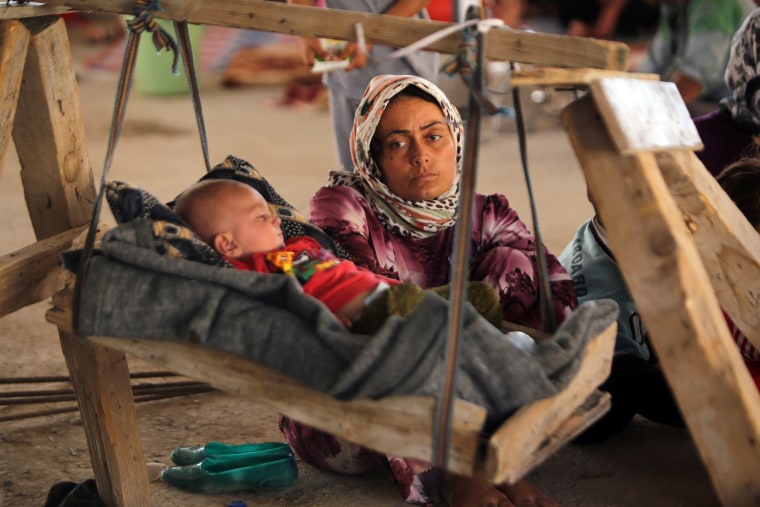 Nearly 1,800 women and girls managed to flee their ISIS captors, but like Aveen, the majority suffered in silence. Only a handful were able to receive any form of treatment for their emotional and physical trauma.
"I used to think I was the only one that was suffering from such a horrific experience"
A doctor's mission
Psychologist Dr. Jan Kizilhan, a trauma specialist from Germany, interviewed more than 1,400 survivors. The fact that many were suicidal was particularly troubling to the doctor. At least 20 survivors had taken their own lives, according to Kizilhan.
He hatched a plan to bring 1,100 of the most traumatized to Germany for treatment. The state of Baden-Württemberg set aside approximately $114 million for the pilot program.
"The youngest girl I examined was 8 years old. And she was about eight months in the hands of ISIS. She was sold 10 times," Kizilhan said. "That means in the period of eight months she was raped hundreds of times, every day."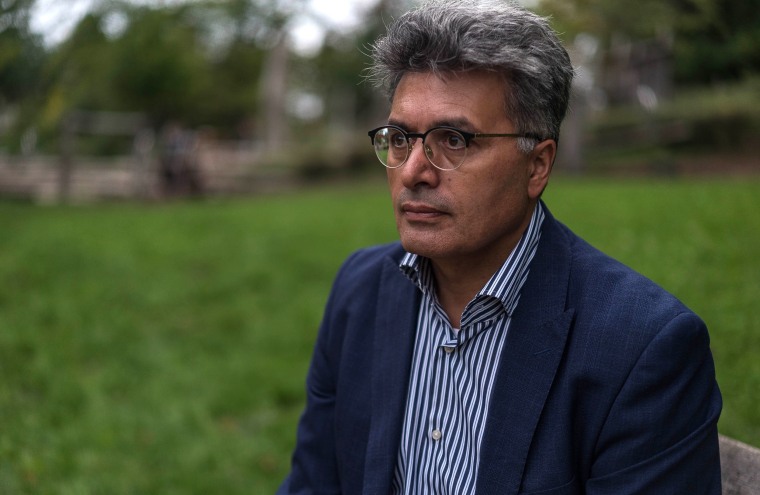 The women and girls live in 23 shelters spread across this affluent region of southern Germany renowned for its luscious woodland and luxury cars as the home of the headquarters for Mercedes Benz and Porsche.
The location of the shelters remains undisclosed in order to protect the survivors from the reaches of ISIS or their sympathizers. The survivors have two-year special visas, with the option to stay in Germany permanently.
Kizilhan says the survivors need time to make the physical transition, and that many are still not ready to receive psychological treatment.
"About a third of the women and girls are on medical psychological treatment, but about 300 are not ready. They need time. Their trauma is far from over," the doctor said. "Their families are still in ISIS captivity. Family is crucial for these people. If your family is in captivity or you think they are being tortured, how can you work on your trauma? It is not possible."
Aveen's father, three brothers and two sisters are still missing. She has yet to see a therapist. She is taking medication so she can sleep through the night and says, "I don't cry as much."
She is slowly learning to speak German. Social workers pay regular visits to check on her and the other women. The 30 women cook and eat meals together, and find comfort being around other survivors.
"I used to think I was the only one that was suffering from such a horrific experience," Aveen says. "I thought I was the worst case, but being here with the other girls has made me realize, I'm not the only one who suffered."
Despite what her social worker calls "significant improvement" in her condition, Aveen's trauma is deeply ingrained. Weeks before our reunion, we asked one of Aveen's friends what to bring as a gift for Aveen. She replied, "Please make sure not to bring 'oriental' perfume oil as it triggers a bad response. The smell reminds her of some of her captors."
"What we try to do is to explain to them, yes, this trauma will be part of your life, but it will not be all your life," said Kizilhan.
'A chance for me to live again'
Another survivor, 21-year-old Ivana Waleed, had a brutal reminder of her recent past when she recognized a man she says abused and sold her while watching the news on the internet recently. She said he was trying to blend in with civilians and had cut his long beard. Waleed outed the man on Facebook, posting a plea to bring him to justice.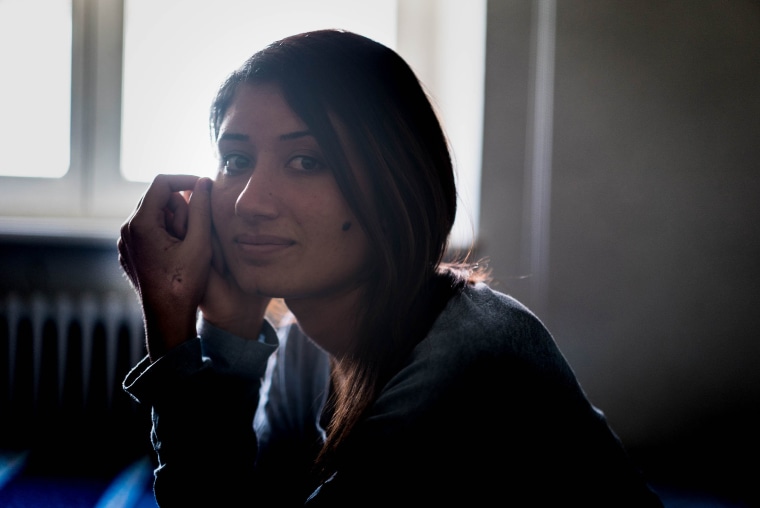 "I will never forget what happened to me," Waleed said as she showed us the man's face. "I don't want him to be summarily executed. I want to see justice. And I am willing to testify and tell the court what he did to me and to all of the other Yazidi girls."
Waleed is one of the program's success stories. She is undergoing weekly psychotherapy. She says it is helping.
"When I was in a camp in northern Iraq, I was left with no hope. But when I heard about the German program, I told myself this is a chance for me to live again."
She is learning German and English, taking classes on photography and painting, and dreaming big.
"One day I want to be a lawyer and fight for my people."
'They will fight to survive'
According to Yazidi activists, there are still at least 2,400 women and children in the hands of ISIS.
As the war against the militants continues to drive them from strongholds, these captives could soon be making their way to freedom. Kizilhan has already been planning for their care. He is training Yazidi and Kurdish psychologists who will be able to treat the survivors in Iraq.
With German government funding, he founded a school for Psychotherapy at the University of Dohuk in northern Iraq. Students will undergo three years of training under the same criteria as Germany and the U.K.
Among the 1,100 women and girls living in Germany, so far there have been no suicides.
"Thank God, this is good," Kizilhan said. "They are strong. They will fight to survive."