President Obama has a new weapon in the fight against terror: a longtime security adviser he has promoted to be his new ISIS czar.
National Security Adviser Susan Rice refers to Rob Malley as one of her "most trusted advisers" and "one of our country's most respected experts on the Middle East." He helped broker the historic Iran nuclear deal and, years before that, helped President Clinton try to bridge the divide between Israelis and Palestinians.
While Malley has almost two decades of experience in national security, he has seen his share of controversies.
As special ISIS adviser, the White House announced Monday, Malley's sole focus will be to battle the brazen terror group, which has taken credit for killing more than 100 people in Paris, downing a Russian jet in the Sinai and setting off deadly explosions in Beirut, all just in the last couple of months.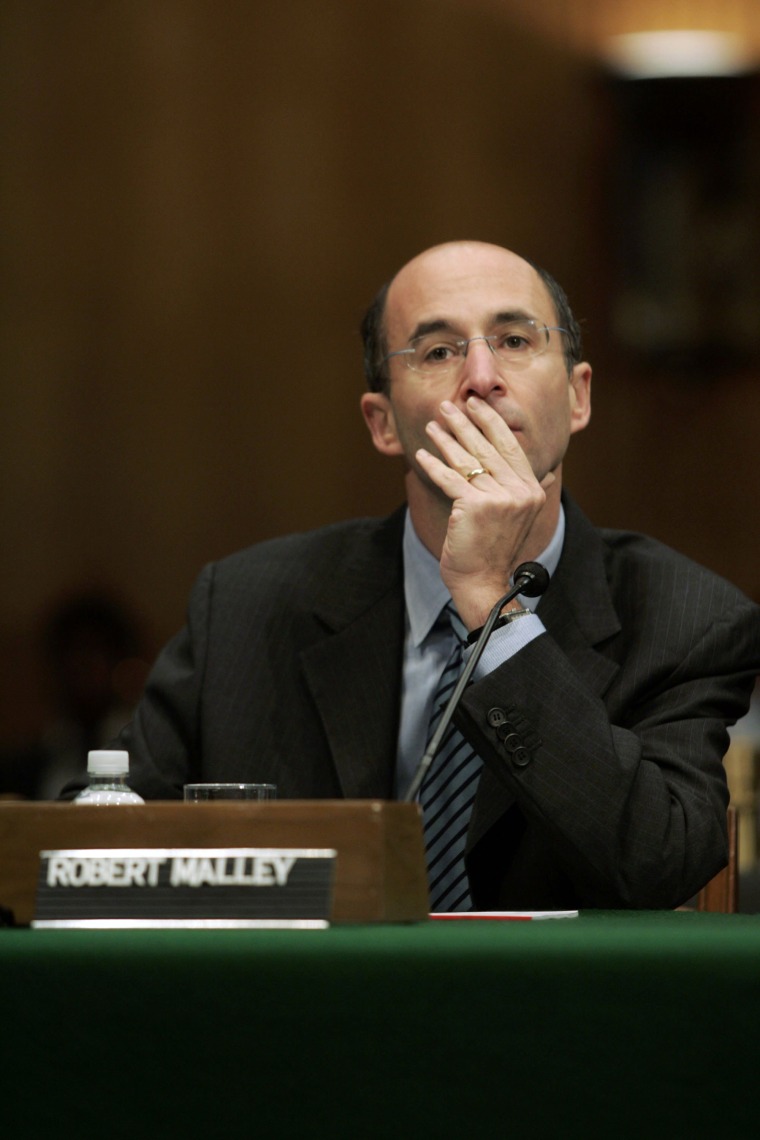 "We all have a common enemy, and that is ISIL, and I want to make sure that we focus on that threat," Obama told a group of world leaders in Paris on Monday, using another acronym for ISIS.
Related: U.S. to Send More Special Oops Forces to Iraq to Fight ISIS
Malley's career in the White House started under the Clinton administration, first as executive assistant to the national security adviser in 1996 and then as Special Assistant to the President for Arab-Israeli Affairs.
A lawyer by training who attended Harvard Law School at the same time as Obama, Malley took a break from D.C. politics after the Clinton years to serve as Middle East and North Africa program director at the non-profit International Crisis Group, a role he kept until 2014.
He ran into his first firestorm in 2001 when he co-wrote an article about a Camp David summit on Israeli-Palestinian negotiations, which had ended in failure the year prior. In the article, Malley said it was unfair to blame only Palestinian leader Yasir Arafat — who most observers argued was the reason the talks fell apart — and pushed for "a more nuanced and realistic" analysis showing Israeli leader Ehud Barak was partially responsible, too.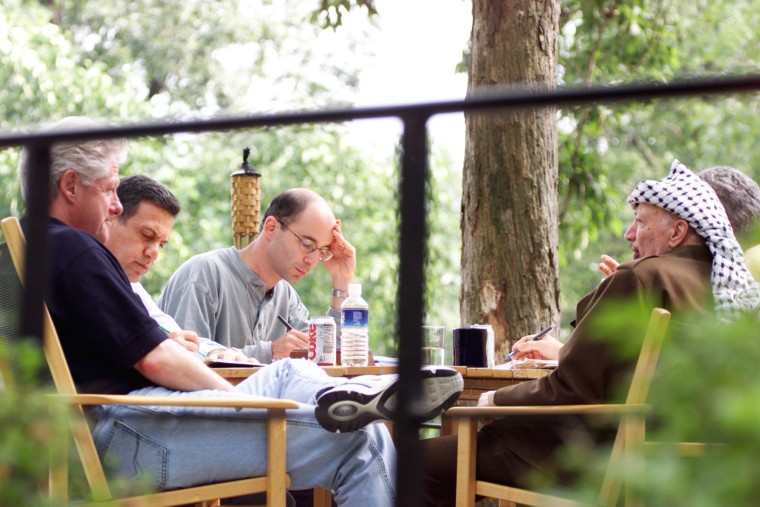 Right-wing critics pounced on him, arguing that an anti-Israeli, pro-Palestinian bias was evident in much of his writing. Some said he was influenced by his father, Simon Malley, a well-known journalist born in Egypt who had ties to the Egyptian government.
His next run-in with critics came during a casual return to politics in 2008, when he was an informal foreign policy adviser for Obama's presidential campaign. He was forced to sever ties with the campaign when news outlets reported he had met with members of Hamas, the Palestinian militant group that the State Department classifies as a terrorist organization.
Malley acknowledged the meetings, saying they were necessary for his work with his non-profit, which focuses on conflict resolution.
"I have never hidden the fact that I had meetings with Hamas," Malley wrote in a letter to The New York Times in May 2008 in in his defense. "I do this as part of my job as Middle East program director at the International Crisis Group."
Still, he decided to stop working with the Obama campaign "to avoid any misperception — misrepresentation being the more accurate word — about the candidate's position regarding the Islamist movement," he said.
The controversy reached such a fever pitch that five of his former colleagues from the Clinton administration penned a letter in his defense, calling the attacks on him "bogus."
Joost Hiltermann, Malley's successor as Middle East and North Africa program director at the International Crisis Group, has known Malley for 20 years. He brushed off the controversies.
Related: ISIS Has 300 U.S. Ambassadors on Twitter, Report Says
"I'm convinced that it will not affect his ability to do his job (as senior ISIS adviser)," Hiltermann told NBC News.
"A person in his position is going to draw fire from one side or the other," he added. "Working on the Middle East in particular is going to make some people upset and other people happy, maybe more than any other place."
Still, Malley's past has haunted him. When he returned to the White House last year as a senior director at the National Security Council, administration officials responded to mentions of his history by highlighting the strong relationships Malley has throughout the Middle East, including with members of Israeli Prime Minister Benjamin Netanyahu's government.
Hiltermann described Malley, a married father of three, as generous and warm, and said he has proven himself as an "outstanding professional."
"I have full faith in his abilities to do whatever job is thrown his way," Hiltermann said.