For many Yazidi exiles in the U.S., this year's Thanksgiving meal will include a big side of gratitude for their deliverance from ISIS.
But as 30-year-old Hasan Khalil carves the turkey for his family — and for the newly-arrived Yazidi families he invited to his home for this most American of feasts — he will be thinking about his kin trapped in Turkish refugee camps, about the extended family members seeking refuge in Germany, and about all the other relatives slaughtered by ISIS in Iraq.
"It's horrible. A lot of the girls from my mother's side got captured by ISIS and I don't think we will ever see them again," Khalil told NBC News. "So on Thanksgiving, I am thankful that we are alive and that we made it here. We will thank God for giving us a better life in America."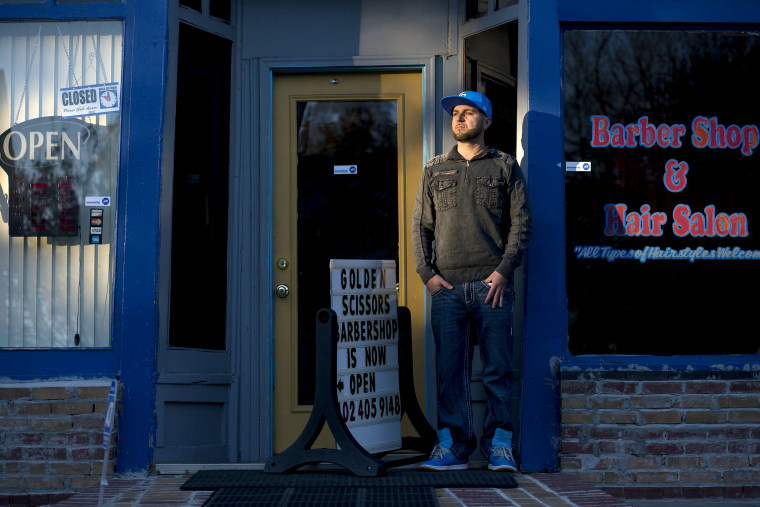 The Yazidis, an Iraqi minority with a unique religion that predates Judaism, Christianity and Islam, have faced discrimination for centuries. The sect has been targeted by ISIS as part of its campaign to "purify" Iraq and neighboring countries of non-Islamic influences.
And just like the Pilgrims nearly four centuries ago, many have come to the U.S. seeking religious freedom.
But with the rise of ISIS, the trickle of Yazidis fleeing Iraq has turned into a torrent.
"They want to kill us all," said Khalil, who made it out of Iraq long before ISIS' bloody ascent. He eventually migrated to Lincoln, Nebraska, which is home of the largest concentration of Yazidis in the U.S.
RELATED: Who Are the Yazidi, and Why Is ISIS Targeting Them?
Khalil said his heart goes out to the Syrian refugees who have also been forced to flee their homeland and who now are being treated like pariahs by many U.S. politicians — including Nebraska's Republican governor, Pete Ricketts, who has said he will block the resettlement of Syrian refugees in his state.
"I disagree with those who want to close the door on refugees," said Khalil, whose Golden Scissors barber shop has become a popular meeting place for Yazidi exiles. "For refugees, coming to America is a dream and we appreciate it."
That sentiment was echoed by other Yazidis at a recent rally in Lincoln to support Syrian refugees.
"They should accept all refugees," said Hayam Hesso, who was born in a refugee camp 21 years ago. "I just had my mom's brothers' family move here over a month ago. If the attacks in Paris happened earlier, it would be very possible that my family would not be here."
Shahnaz Osso, who was also born in a refugee camp, said the fate of Yazidis still trapped in Syria and Iraq pulls at her "heartstrings."
"It's heartbreaking to know that others don't get that chance," said Osso, 25.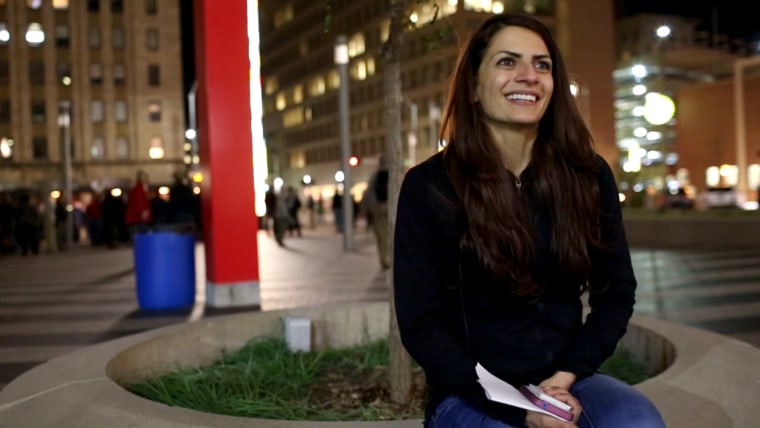 Gulie Khalaf was 13 when her family fled Iraq in 1998. At the time, Saddam Hussein was threatening to wipe out both the Yazidis and the Kurds.
"ISIS is just the latest threat," said Khalaf, a Lincoln public school teacher who helped found Yezidis International to give her beleaguered people a voice. "There is no home for the Yezidis in the Middle East. This is our home now."
Khalaf said they are grateful to President Barack Obama for rescuing the thousands of Yazidis who were trapped by ISIS atop Mount Sinjar, near Mosul.
"Had the U.S. not intervened, it would have been a genocide," she said. "There are only a million of us worldwide. But I think what the whole world is witnessing now is the results of not taking bigger measures to stop ISIS. Now we're feeling it."
Faris Pirali was invited to partake of turkey and trimmings by an American co-worker at the Lincoln Housing Authority. But as he gives thanks, he will be thinking about his relatives, who are living in refugee camps scattered across Turkey.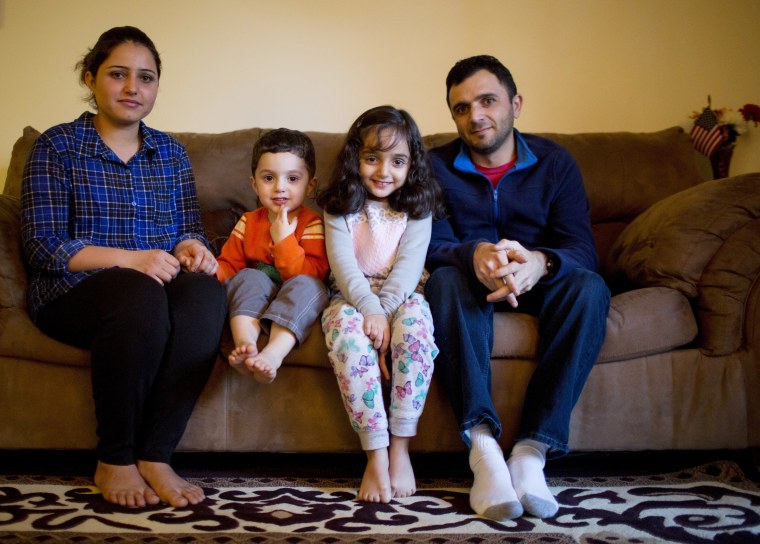 "My wife and my children are with me, so I am lucky," said Pirali, 30, who left Iraq in July 2010 and arrived in the U.S. in August 2011 after a year in a Jordanian refugee camp. "Our kids are safe here from ISIS. But we dream about having the rest of the family coming here."
Social worker Laila Khoudeida said that is a dream all Yazidis share.
"I have a brother with six children and his wife and lots of extended family members over there," she said. "All the displaced people in Syria, Turkey and Iraq are targeted by ISIS."
Related: Meet the Pop Star Fighting ISIS With Songs
Khoudeida said she was part of the first real wave of Yazidis that arrived in the U.S. back in 1999.
"I was about 12 or 13," she said. "I don't know exactly because I don't know how old I am. Most of the people that I know from my community that arrived in the 1990s, 99 percent have their birth dates listed as January 1 because they didn't keep vital records in Iraq."
Khoudeida, a mother of a 6-year-old, said she doesn't remember her first Thanksgiving. But she said the Yazidis quickly adopted the tradition as their own.
"We do get together as a family and cook a turkey," she said. "And yes, we are grateful. Very grateful."