In YouTube videos he posted late last week, Elliot Oliver Robertson Rodger looks and sounds like a sweet, gentle soul, but the words he speaks reveal a tormented, twisted view of the world.
Especially of women, whom he is accused of having targeted in a shooting rampage that left six people dead near Santa Barbara, Calif., on Friday night.
Rodger was found dead of a gunshot wound to the head Friday night in his black BMW after a long shooting spree throughout the tony community of Isla Vista, adjacent to Santa Barbara in Southern California.
Seven people, including Rodger, were killed. Eight others were shot and wounded. Four more were injured when the BMW hit them. And yet another person sustained an injury that remained unspecified Saturday night.
Rodger, 22, a student at Santa Barbara City College, grew up amid affluence and privilege as the son of Peter Rodger, an assistant director of "The Hunger Games" and a highly regarded film photographer in Europe, and the stepson of Soumaya Akaaboune, an actress who appeared in "Green Zone" in 2010 with Matt Damon and stars in the French version of the "Real Housewives" television series.
But in the nine videos and in a 106,000-word autobiography/cri-de-coeur written under his name and mailed through the post office to a Santa Barbara TV station, Rodger emerges as a desperately unhappy young man who pined for his birth mother — from whom he was separated by divorce — despised his stepmother and hated the frequent lavish trips to Europe and Morocco (his stepmother's homeland) that his family's wealth afforded.
And most of all, he hated women. They saw him as weak and uninteresting, he believed. They preferred strong, macho types, not a "supreme gentleman" like himself, he says in one of the videos he posted shortly before the rampage Friday. He died a virgin.
Rodger was born in 1991 in London, where his father was then based. His mother was a Malaysian woman of Chinese descent who worked as a nurse on film sets, according to the 141-page manifesto.
NBC News has not independently verified the authenticity of the document, but Santa Barbara County Sheriff Bill Brown referred to it several times Saturday as helping to establish that Rodger was "disturbed" and "a madman."
Rodger lived a happy life with his parents and a younger sister in England until he was 5 years old, when the family moved to western Los Angeles so his father could pursue career opportunities in Hollywood, according to the manuscript.
Within two years, his parents divorced, it says. Almost immediately, his father introduced him to Akaaboune, the woman who would become his stepmother. He did not like her.
Then came school age, the start of what the writer describes as horribly unpleasant interactions with girls and — as he apparently saw them — their bully boyfriends.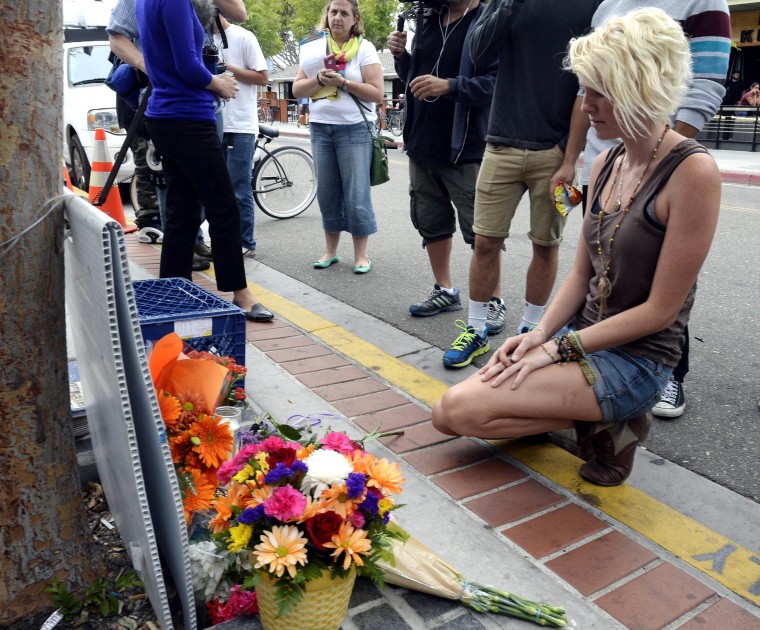 According to the document written under his name, Rodger had uncomfortable but not dire dealings with girls until he reached sixth grade.
Then, "with puberty, my whole world would change, and my entire life would collapse into utter despair."
By 13, he said, he was known as the "weird kid" at his school. He saw all girls as "mean, cruel, and heartless creatures that took pleasure in my suffering."
At the same time, he was powerfully sexually attracted to them — especially to effervescent blonde girls — which made it all the more "horrible" that other boys teased him for being scared of girls.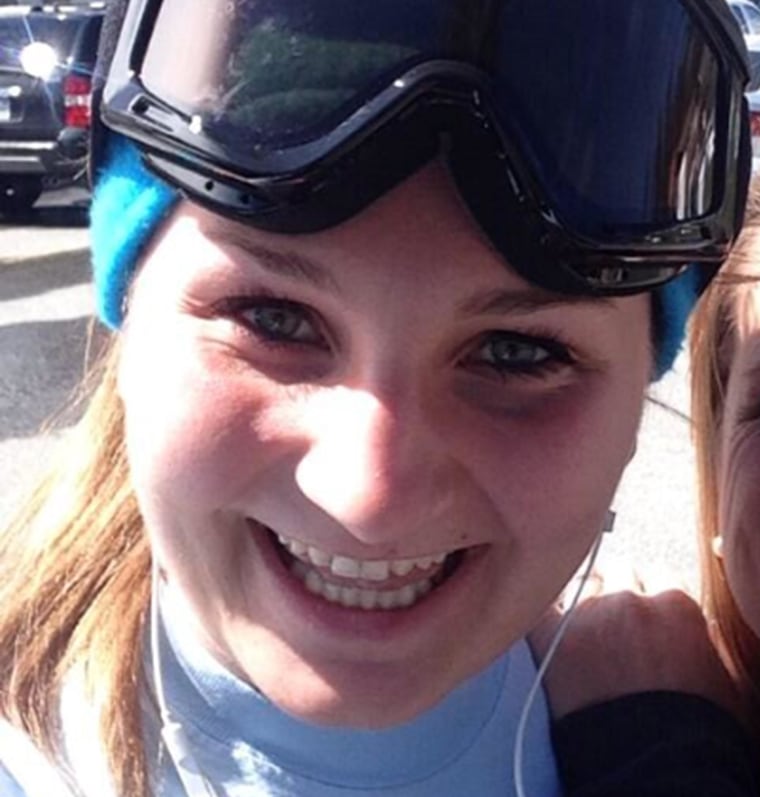 He was intensely jealous of any boy who had a girlfriend, especially those who boasted that they were having sex. As high school went on, he retreated deeper and deeper into the world of multiplayer online role-playing games, his favorite being World of Warcraft, which he would play for hours upon hours, and which he would dream of when he was forced to leave it behind on family trips overseas, according to the manifesto.
At some point, Rodger was diagnosed as having an ultra-high-achieving form of Asperger syndrome, a disorder on the autism spectrum, an attorney for his family said Saturday.
It's important to stress that there has never been any scientific link between Asperger and acts of violence, and there is no claim that Rodger's disorder itself had anything to do with Friday's actions.
But the diagnosis does partly explain why he was in Santa Barbara in the first place.
At the urging of his family, who wanted him to become more independent, Rodger left Los Angeles for Santa Barbara in June 2011 at age 19. He enrolled in Santa Barbara City College and was treated by "multiple" medical and psychiatric specialists, the family's lawyer said Saturday.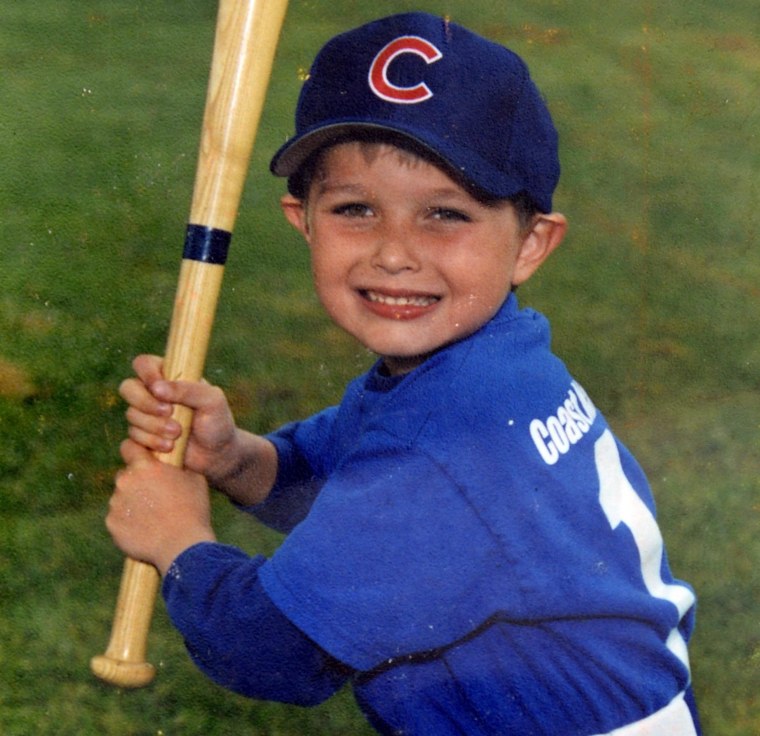 It didn't work, according to Rodger's videos and the manifesto written under his name. He dropped out and re-enrolled several times and doesn't appear to have declared a major. His isolation grew ever worse as he was rejected by the women at his college and at the University of California, Santa Barbara.
"I'm 22 years old, and I'm still a virgin. I've never even kissed a girl," Rodger says in one of the videos, which he shot while sitting at the wheel of what appears to be the same BMW he is believed to have used to stalk the streets of Isla Vista on Friday night.
"I've been through college for 2½ years — more than that actually — and I'm still a virgin. It has been very torturous," he says. "College is the time when everyone experiences those things such as sex and fun and pleasure. Within those years, I've had to rot in loneliness."
Declaring that life has not been "fair," he complains: "You girls have never been attracted to me. I don't know why you girls aren't attracted to me."
And then he promises: "I will punish you all for it."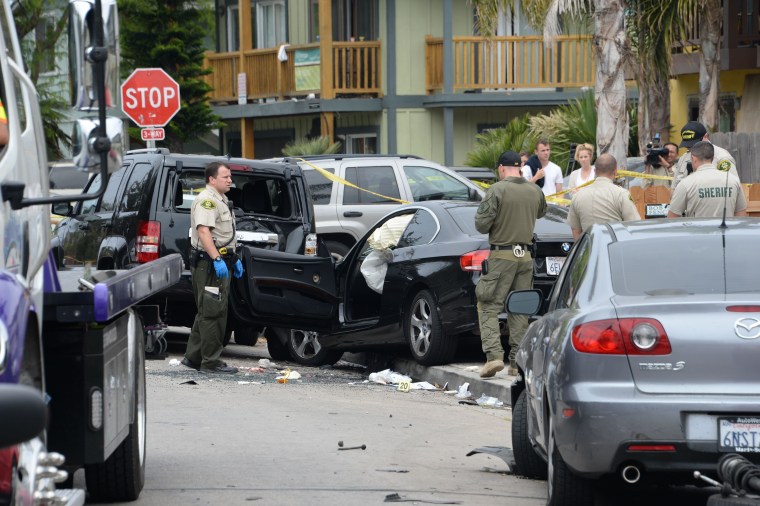 The manifesto picks up the story from there.
In December 2012, it says, he bought a gun — the first step toward what he grandiosely called "the Day of Retribution," which he planned for November 2013 in Isla Vista. It says he knew he would "die in the process."
"I didn't want to die. I fear death, but death is better than living such a miserable, insignificant life," it says.
The second gun — Rodger was found with three in all on Friday night, along with more than 40 magazines of ammunition — was bought in the spring of last year. About the same time, he came across a website devoted to men who hate women and are unable to persuade them to have sex, where he posted screeds against women.
Under treatment from several counselors in Santa Barbara, the document says, Rodger decided to postpone his murderous plans. He would try to win the Mega Millions lottery — hoping to become a multimillionaire in his own right and win the affections of a woman, any woman, who would sleep with him by the time he turned 22.
It didn't happen. As his 22nd birthday approached last July, he kept losing in the lottery and in attracting women. And everywhere he turned, he felt he was being mocked by every man who walked the streets holding hands with a woman, kissing a woman, even talking about a woman, according to the document written under his name.
The weekend before he turned 22, he was at a party where he "saw lots of guys walking around with hot blonde girls on their arm," it says.
"It fueled me with rage, as it always had," the author writes. He pretended to shoot the women with his finger, sparking a fight with other men during which Rodger fell and broke his ankle.
The sheriff's office confirmed Saturday that authorities were called to a local hospital last July and investigated an altercation during which Rodger was injured — an altercation it said he instigated.
It was the last straw.
"I gave them all one last chance to accept me, to give me a reason not to hate them," the author writes. "I gave the world too many chances. It was time for Retribution" — which he timed for this spring.
"I moved to Isla Vista with the goal of losing my virginity and attaining the life I desire," the document says.
"If I am unable to have it, I will destroy it."