The planner of the deadly Turkish terror attack is believed to be a one-armed Chechen separatist who is now working in cahoots with ISIS, a Turkish police source with direct knowledge of the investigation told NBC News.
U.S. intelligence officials have not confirmed that Akhmed Chatayev was involved in the massacre at Istanbul's Ataturk airport. But they did not dispute local Turkish sources and media outlets that referred to him as the planner of the attack.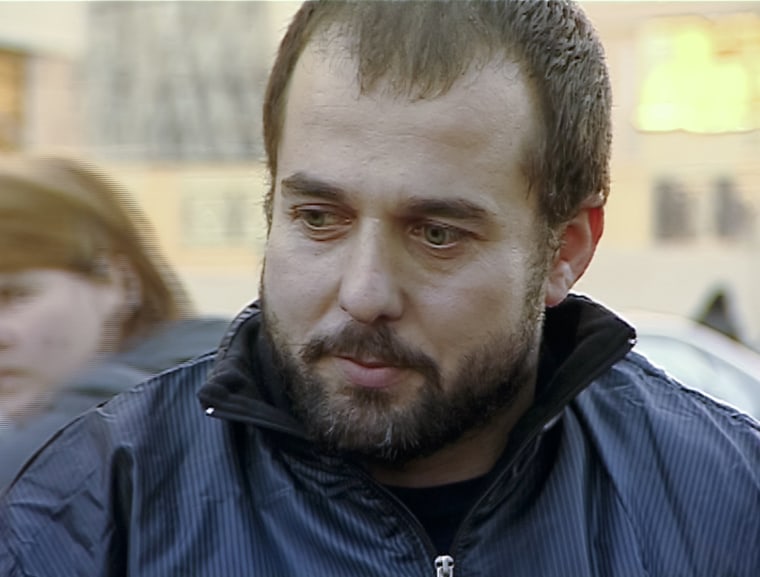 Chatayev is no stranger to authorities.
In October, the U.S. Treasury Department branded him the "commander of the Yarmouk Battalion," which is the Chechen faction of ISIS "that was planning attacks against U.S. and Turkish facilities."
A married father of at least three children, Chatayev is a veteran of both of the Chechen wars who fell into the hands of the Russian security services in 2000, according to Amnesty International.
Despite being badly wounded, Chatayev was reportedly subjected to electric shock torture and had an arm amputated after it became infected, the human rights group reported.
Chatayev escaped with his wife and son to Austria, where in 2003 he was granted asylum and where his other son and a daughter were born.
Since then, Chatayev has topped the most wanted list of the Russian security service FSB, which described him as the "European emissary" of Doku Umarov, leader of a Chechen Islamist group linked to ISIS.
Granted an Austrian passport that allowed him to travel freely around Europe, Chatayev soon was on the radar of U.S. authorities as well.
Related: Turkey Arrests More Suspects in Istanbul Airport Attack
In 2008, Chatayev was detained with some other Chechen nationals in the Swedish town of Trelleborg after police found Kalashnikov assault rifles, explosives and ammunition in his car, according to various published reports. He spent a year in a Swedish prison before he was released.
Then in January 2010, for reasons unclear, Chatayev was detained by Ukrainian authorities. But fearing that he would face torture and an unfair trial if returned to Russia, Chatayev was freed, according to Amnesty International.
Chatayev was arrested again in 2011 while attempting to cross the border from Bulgaria to Turkey on a warrant out of Russia, the State Department reported. Once again Chatayev was rescued by his refugee status when a court in Plovdiv refused to extradite him to Russia.
Also known as Akhmed al-Shishani, Chatayev later surfaced in Georgia in 2012 where he was implicated in the so-called Lopota Incident, a bloody battle with local special forces that left 14 dead, including 11 suspected terrorists, Radio Free Europe reported.
Chatayev was found innocent and was supposed to return to Austria.
Instead, Chatayev turned up in a YouTube video in February that was shot in the ISIS-controlled part of Syria, according to the Treasury Department.
The accompanying text identified Chatayev as the commander of the Yarmouk Battalion.