Travelers bound for barbecues and the beach should expect stepped up security at the nation's airports as the holiday weekend approaches, Homeland Security Secretary Jeh Johnson told members of Congress on Thursday.
Johnson's warning comes in the wake of an attack on Turkey's Ataturk Airport Tuesday in which more than 40 people died and over 200 were injured. Turkish officials said Thursday that police have arrested 13 people in connection with massacre.
The "American public should expect enhanced security," Johnson told members of the Senate Judiciary committee.
Related: TSA to Frustrated Travelers: Please Pardon Our Progress This Summer
Johnson reassured the committee that he has a strong commitment to keeping U.S airports safe but that people should be "vigilant," during the upcoming July 4th weekend, traditionally a busy period for travel.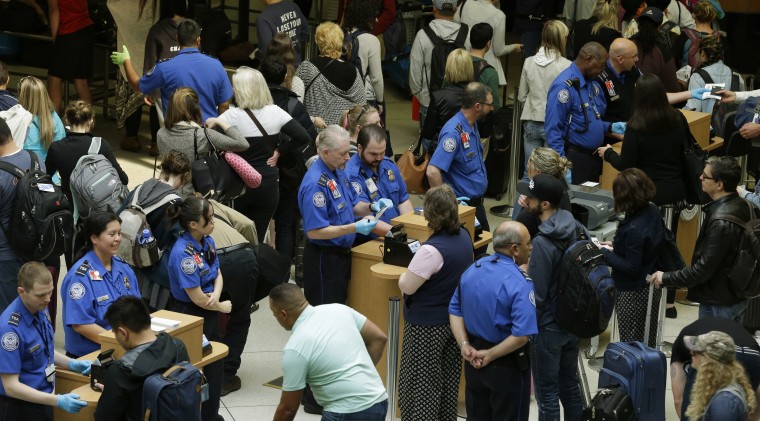 The uptick in holiday travel will prove a major test of whether the agency's ongoing reforms are indeed working to alleviate record wait-times at security checkpoints at the nation's airports. The Transportation Security Administration and DHS have said there will be a noticeable increase in personnel and local law enforcement in airports, subways and other travel ports.
"There's been a great deal of focus on wait time and its probably going to get worse in the travel season," said New York Senator Chuck Schumer.
In response to continuing criticism on airport wait times, hundreds of TSA employees were moved from part-time to full-time status, more screeners were hired and additional canine units were added at the nation's busiest airports. TSA also asked airlines to help with non-security-related tasks and work to reduce the size and number of carry on luggage — all in an effort to cut down on long waits.
Related: Istanbul Bombings: Airport Attack Is Another Strike on a 'Soft Target'
"We will continue to work on this through the summer and longer term," Johnson said.
Johnson stated that lines have become significantly shorter since Memorial weekend.
He also cautioned that public spaces are also soft targets.
"My caution is that when it comes to public spaces and public events, we should not focus our attention on airports to the exclusion of other public events," he said. Although he encouraged the public to enjoy and celebrate the upcoming Independence Day, he urged that "public awareness and vigilance can and does make a difference."