The attack on the main Istanbul airport is just the latest of several bombings to have hit Turkey in recent months.
Many of the attacks appear to have targeted tourists, who are a major contributor to Turkey's economy. They include two in Istanbul, which authorities have blamed on ISIS.
There was no immediate claim of responsibility after Tuesday's blasts, which killed at least 36 people, but Prime Minister Binali Yildirim said they appeared to have been carried out ISIS.
Related: 'Long Summer of Discontent': Officials Worry Attack Could Be Start of Campaign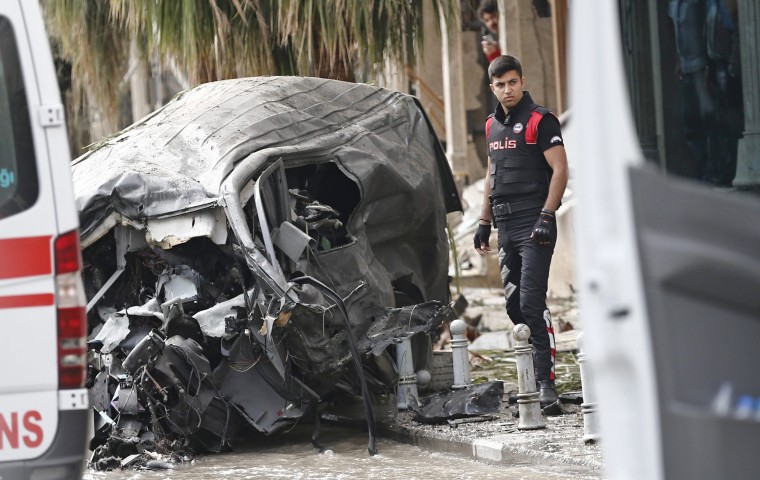 Eleven people were killed and 36 were wounded June 7 when a car packed with explosives was detonated by remote control as a police bus passed by in the Vezneciler district of Istanbul.
On March 31, a car bomb killed seven police officers and wounded about two dozen other people in Diyarbakir, the biggest city in the largely Kurdish southeast, a day before then-Prime Minister Ahmet Davutoglu was scheduled to visit.
On March 20, Turkey's interior minister identified a suicide bomber who killed himself and four foreign tourists as a militant with links to ISIS. The victims were two American-Israelis, another Israeli and an Iranian.
On March 13, a car bomb killed at least 37 people and injured 75 others in Ankara, the capital.
On Feb. 17, 27 soldiers and a civilian were killed when a vehicle was detonated as military buses passed by in Ankara.
On Jan. 12, an attack that Turkish authorities blamed on ISIS killed a dozen German tourists visiting Istanbul's historic sites.
One person was killed Dec. 23 when an explosion hit Istanbul's second-busiest airport, Sabiha Gokcen, on the Asian side of the city. A Kurdish militant group claimed responsibility.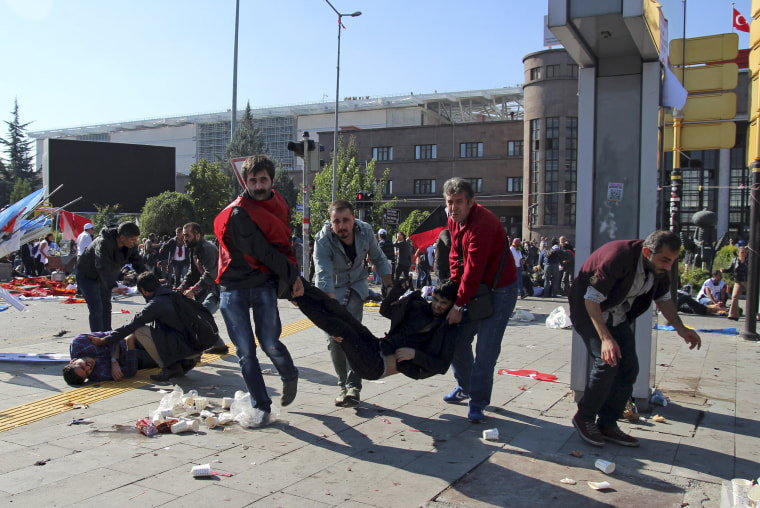 Gallery: Scores Killed in Istanbul Airport Bombing
And on Oct 10, the deadliest attack in modern Turkish history killed at least 102 people and injured 248 others when two suicide bombers detonated explosives in their vests outside a train station during a pro-Kurdish rally in Ankara. U.S. intelligence officials said the attack was directed by ISIS.
Turkey is part of the U.S.-led coalition fighting ISIS, but it has also been clashing with the outlawed Kurdistan Workers Party (PKK) since a two-year cease-fire collapsed in July.
PKK, which says it is fighting for autonomy for Turkey's large ethnic Kurdish minority, is considered a terrorist group by Turkey, the United States and the European Union.
It has been targeting police and military personnel with bombs since the peace process collapsed last year, while Turkey has been staging regular airstrikes against PKK positions in mountainous northern Iraq, where it has camps near the Turkish border.
The decades-long conflict has killed more than 40,000 people.