A retired doctor and his 14-year-old grandson were shot and killed in the parking lot of the Jewish Community Center of Greater Kansas City in Overland Park, Kan., the family confirmed on Sunday.
"It is with deep sadness that we confirm the tragic loss of Dr. William Lewis Corporon and Reat Griffin Underwood (Losen) who died as a result of the injuries they sustained in today's shooting at the Jewish Community Center. Dr. Corporon was Reat's Grandfather, whom he loved very much," the family statement said.
At about 1 p.m. Sunday a man opened fire at the community center and killed Coporon and Underwood, before fatally shooting a woman at a nearby Jewish retirement home, police said.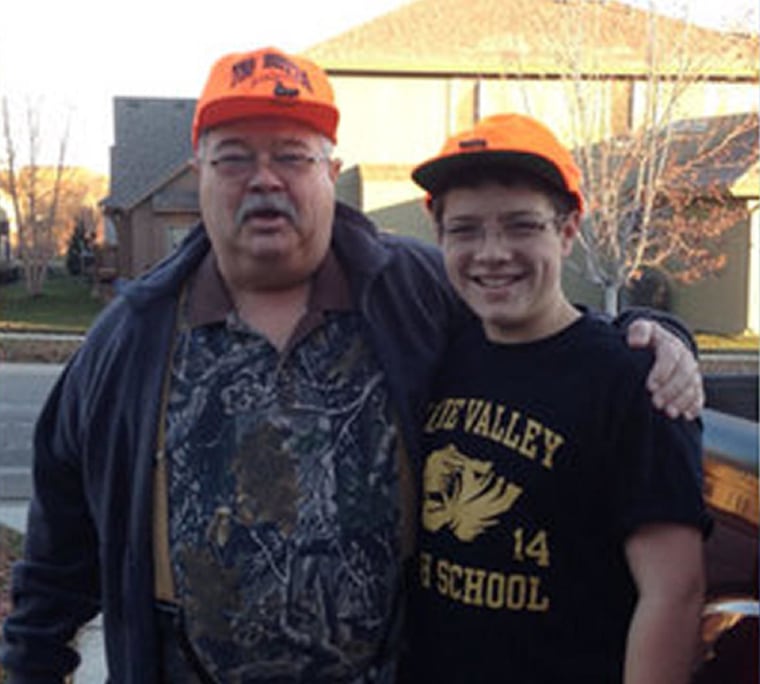 The suspected gunman — detained by police shortly after the shooting spree — was identified to NBC News by law enforcement sources as Frazier Glenn Cross, Jr., 73, a former Ku Klux Klan leader.
Corporon leaves behind his wife of 49 years and a "loving and devoted family and extended family," the statement said.
The woman victim has not been named.
Corporon practiced family medicine in Marlow and Duncan, Okla., from 1976 through 2003, before moving to the Kansas City area to be closer to their grandchildren.
Underwood was a freshman at Blue Valley High School — "school he loved," the family said — where he participated in debate and theater.
"Reat had a passion for life, and touched so many people in his young age," the family said. He had earned the rank of Eagle Scout and loved to camp and hunt.
—Jeff Black