WASHINGTON — Did the National Rifle Association just shake lose the partisan logjam on guns or send the debate to an eventual dead end?
As momentum grows on Capitol Hill to ban bump stocks, the rapid-fire gun modifications tied to the Las Vegas shooting, lawmakers are facing two paths to action — regulation or legislation.
The future of bump stocks may be decided by which course officials take.
The NRA is hoping to head off new legislation by calling on the Bureau of Alcohol, Tobacco, Firearms and Explosives to strengthen regulations on bump stocks through "the existing federal gun laws," as the NRA's chief executive, Wayne LaPierre, said on Fox News on Thursday night.
"If legislation worked, [the] Boston massacre wouldn't have happened. San Bernardino, where California has every gun law on the books, that wouldn't have happened," LaPierre said.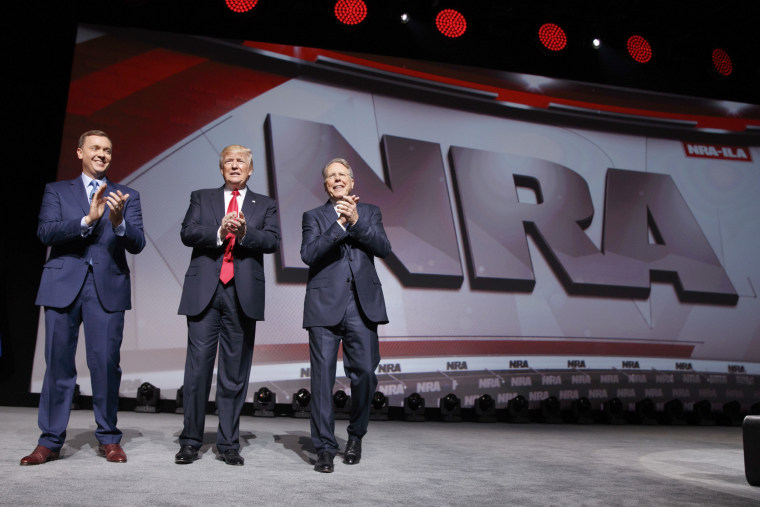 But gun control advocates, rather than praising the NRA's support for new restrictions, are dismissing it as meaningless lip service.
"We reject and oppose the NRA response," said Peter Ambler, the executive director of Americans for Responsible Solutions, the group started by former Democratic Rep. Gabby Giffords from Arizona. "What the NRA is trying to do is a very typical tactic from them. Obfuscate, delay … try and bury it."
Critics say the problem with the NRA's approach to bump stocks is that regulators have already concluded several times that "ATF does not have the authority to restrict their lawful possession, use, or transfer," as the agency wrote in a 2013 letter to Congress.
The National Firearms Act, which regulates automatic weapons (called machine guns in the law), defines the weapons mechanically rather than by how rapidly they shoot. "The term 'machine gun' means any weapon which shoots ... automatically more than one shot ... by a single function of the trigger," the law states.
But bump stocks leave the mechanics of a gun untouched and the trigger is still technically activated on each shot, just at a much faster rate than is possible without the modifications.
That leaves the ATF with little choice but to deem bump stocks legal under current law, said David Chipman, a former ATF agent.
"It's a case where technology has overwhelmed the law," said Chipman, who now works for Americans for Responsible Solutions.
Some experts said the ATF is unlikely to change its ruling. The agency is under constant pressure from congressional gun-rights advocates, who regularly threaten to cut funding and have refused to confirm a director for years at a time. The agency has been without a Senate-confirmed leader since 2015.
"You have to understand how cautious ATF is," said Chipman, who spent 25 years at the agency. "They're not an organization that has the political backing to be aggressive in their rulings. It's just, keep your head down. ... That's the culture."
That's why even a growing number of Republicans have said the only way to deal with bump stocks is through new laws.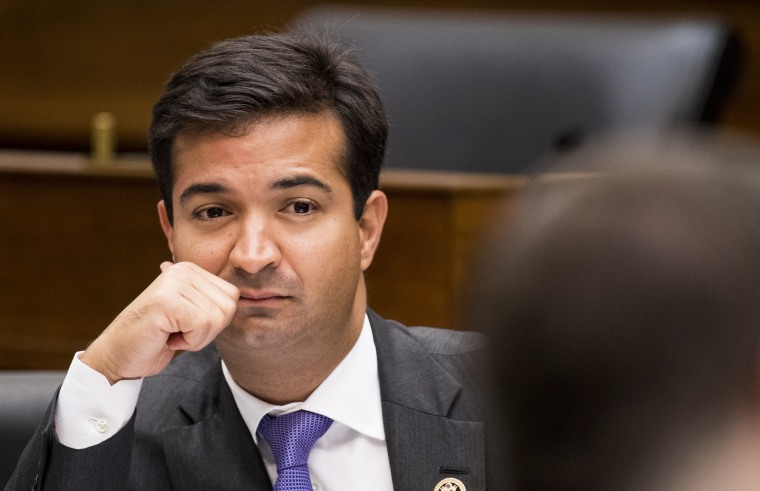 "It's very clear to everyone here by now that this is a blatant circumvention of existing law," Rep. Carlos Curbelo, R-Fla., who is pushing a bipartisan bill in the House, said on MSNBC Friday.
"To those who are saying we should just change the regulation, ATF should just change their interpretation — If they agree that these devices should be illegal, then let's codify it," he added. "Let's turn that into law so that a future ATF cannot reinterpret the legislation."