Just weeks after surviving the shooting massacre at a Las Vegas music festival, a married California couple died in a fiery car crash, officials and friends said.
Dennis and Lorraine Carver were killed when their car crashed into a metal gate and burst into flames near their home in Riverside County, California, on Oct. 16, according to a statement from the Riverside County Fire Department.
The collision took place in Murietta, California, at 10:50 p.m., California Highway Patrol told NBC News.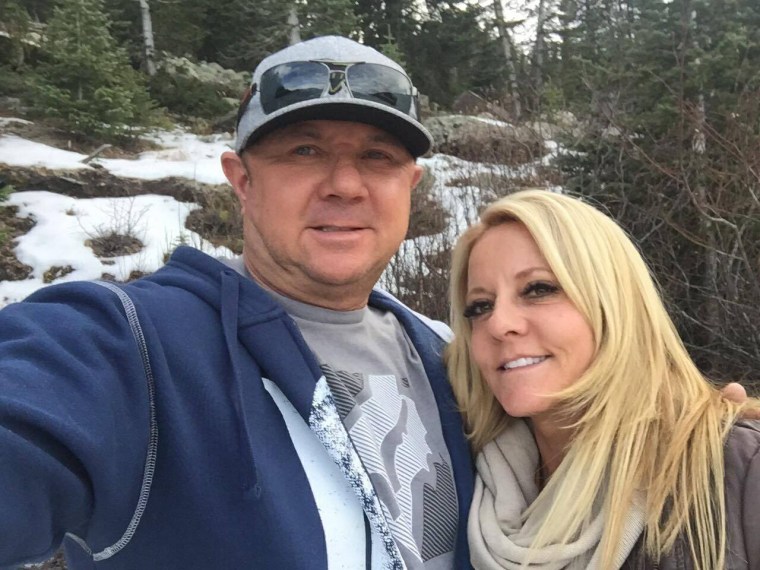 Dennis, 52, and Lorraine, 53, also lived part-time in Henderson, Nevada, where they owned a towing company.
Their eldest daughter, Brooke, 20, expressed the pain she and her sister, Madison, 16, were experiencing in a Facebook post on Oct. 20.
"This week we have been through more pain than we have ever been and probably will ever go through again. It's hard to see Gods (sic) plan right now and how this was all part of it, but through the support of family and friends we have been pushing through," Brooke wrote.
According to The Las Vegas Review-Journal, the couple was line dancing at the Vegas concert moments before rounds of gunshots sprayed the crowd. Dennis laid over Lorraine to shield her from bullets before they fled to safety hand in hand, the paper reported.
The couple spent the last two weeks of their life more in love than ever, Brooke told The Review-Journal. Days after the shooting, Dennis bought his wife roses to make her smile.