Las Vegas shooter Stephen Paddock wired $100,000 to an account in his live-in girlfriend's home country, the Philippines, in the week before he unleashed the worst mass shooting in modern U.S. history, according to multiple senior law enforcement officials.
But while officials have confirmed that Marilou Danley was in the Philippines on Sunday when Paddock opened fire on a crowd attending a country music festival on the Las Vegas Strip, it was not known whether the money was for her or her family or for another purpose.
Danley, 62, who had traveled to Hong Kong on Sept. 25, could fill in some of the blanks after returning to the United States on Wednesday, the officials said. She arrived at Los Angeles International Airport escorted by FBI agents late Tuesday, multiple law enforcement sources familiar with the investigation said.
"We anticipate some information from her shortly," Clark County Sheriff Joe Lombardo said. "She is currently a person of interest."
Paddock's still-stunned brother, Eric Paddock, said he suspects the money was to take care of Danley.
"One hundred thousand dollars isn't that huge amount of money," he said. "Condemn Steve for gambling. Steve took care of the people he loved. He made me and my family wealthy."
Paddock may have "manipulated her so that she was far away from this and had money," Eric Paddock added. "As he was descending into hell ... he wanted to take care of her."
Meanwhile, senior law enforcement officials told NBC News that Paddock gambled with at least $160,000 in the past several weeks at Las Vegas casinos.
There were 16 Currency Transaction Reports, or CTRs, filed for Paddock in recent weeks. The Treasury Department and the IRS mandate that casinos file the reports for "each transaction in currency involving cash-in and cash-out of more than $10,000 in a gaming day."
Related: One Minute Vegas Was Rocking. The Next, It Was 'World War III.'
It could not be determined from the reports whether Paddock won or lost or both on the days in question. But they do show that there were multiple transactions.
Paddock had "the highest status" at Caesars Entertainment properties in Las Vegas, a source close to the investigation told NBC News.
The top level for gamblers is Seven Stars Tier Status, which is by invitation only and subject to alteration or cancellation, according to the company's website. Privileges include complimentary rooms, room upgrades, player credits and access to "signature experiences."
But Paddock gambled and lost in 2012 when he filed a slip-and-fall lawsuit against another Las Vegas casino, the Cosmopolitan Hotel. In fact, he still owed $270 in court fees when he killed himself and 58 other people on Sunday. Authorities said Tuesday night that the widely reported number of 59 deaths includes the gunman.
Security video from the Cosmopolitan Hotel showed Paddock taking a tumble on Oct. 30, 2011, as he walked from a hotel shop toward a high-stakes area in the casino. He claimed he slipped in a puddle of liquid and initially sued for $100,000, according to the attorney for the hotel, Marty Kravitz.
Paddock claimed he had incurred more than in $32,000 in medical bills and also wanted to be paid for pain and suffering. The security video showed him getting medical attention and then being stretchered out of the casino.
The arbitrator disagreed and ruled in favor of the casino, dismissing the negligence allegations as "without merit."
Related: What We Know So Far About the Victims in Las Vegas
"They always ask for a lot more than they can get, but he got nothing," Kravitz said.
In other developments, investigators have also found a sledgehammer and 13 suitcases in the 32nd-floor room in the Mandalay Bay hotel that Paddock used to stage the slaughter, according to an internal law enforcement document seen by NBC News and senior law enforcement officials.
They believe Paddock used the tool to smash the two windows from which he opened fire on the concertgoers below with the arsenal of 23 firearms that was also found in the room. Another cache of 19 firearms was found in Paddock's home in Mesquite, Nevada.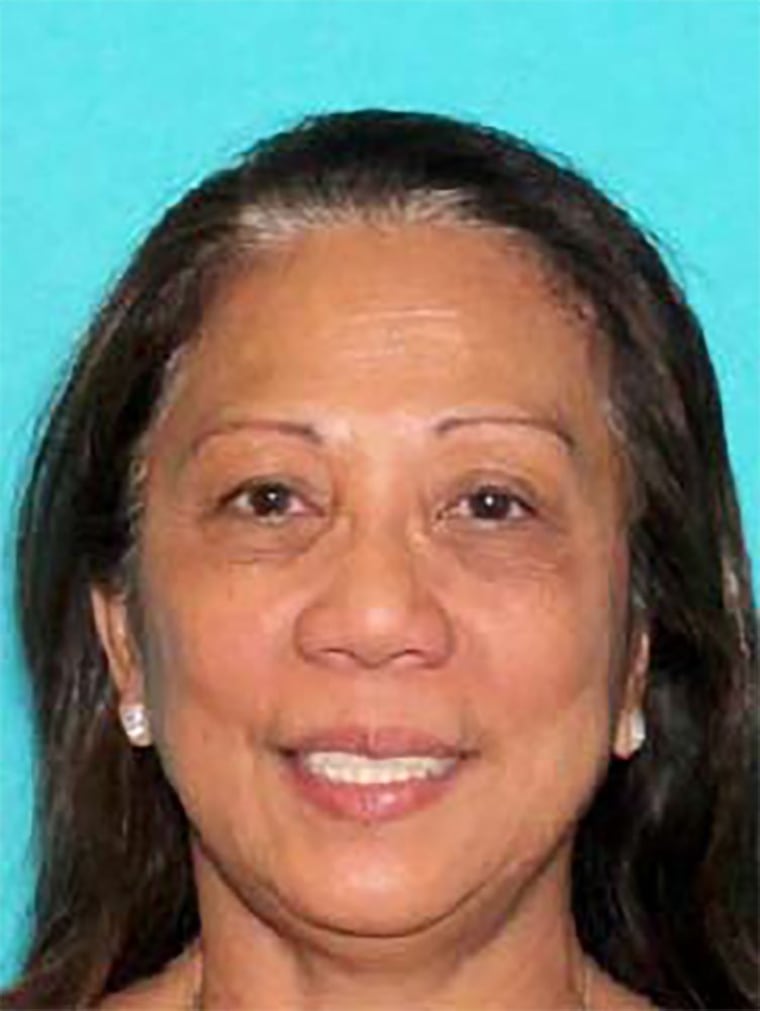 NBC reported earlier that police blew the door off Paddock's room and barged inside 72 minutes after the first 911 call. Inside, they found Paddock dead of a self-inflicted gunshot wound, but not Danley.
Lombardo credited local police and hotel security with the speed in which they reacted.
"What went right is we saved hundreds of lives," he said. "A lot more [deaths] were prevented."
Asked whether housekeeping had been allowed into the room at any point while Paddock was there, Lombardo said, "The only thing I know is room service was provided."
Investigators do not believe Danley was involved in the shooting, although Paddock did have some of her identification on him, law enforcement officials have said.
Investigators still have not determined a motive. The death toll stands at 59, but officials have warned that it could climb. More than 500 people were wounded.
"We have identified all but three victims," Lombardo said.
CORRECTION (Oct. 3, 2017, 5:35 p.m.): An earlier version of this article incorrectly described the resolution of a 2012 court case involving Stephen Paddock. Paddock owed $270 in court costs at the time of his death Sunday; he was not owed $270.