MGM Resorts International has filed a complaint for declaratory judgment in federal court in Las Vegas, naming victims of the 2017 mass shooting in that city and their loved ones as defendants.
It's a move that will invite an unflattering public narrative — MGM, the wealthy company and owner of the property where scores of innocent concertgoers were slaughtered by a lone gunman, apparently blames the victims by hauling them into court and forcing them to live through the agony again.
Except that's not what this is.
MGM is technically "suing" the defendants, but not in the familiar "personal injury" sense. That is, MGM is not accusing the victims of carelessly causing MGM harm, nor are they demanding money from the bereaved. This case will not culminate in emotional testimony from shooting victims before a jury. It's likely that this case will be decided by a judge, with little or no testimony required at all.
That's because MGM filed for something called "declaratory judgment". The Declaratory Judgment Act permits a federal court to "declare the rights and other legal relations" of parties to "a case of actual controversy." A declaratory judgment can be "brought by any interested party" involving an actual controversy. It is appropriate where parties — like the victims — could presently sue, but just haven't done so yet.
Here, MGM is asking a federal court to pre-emptively determine whether a particular federal law prohibits a lawsuit by the victims against MGM, instead forcing them to sue only the vendor that provided security, Contemporary Services Corporation. The law is called the SAFETY Act.
In a post-9/11 era, private security companies faced a new era of liability for acts of terrorism. In response, Congress enacted the Support Anti-Terrorism by Fostering Effective Technologies Act in 2002.
The SAFETY Act limits liability for claims resulting from an "act of terrorism" where qualified security technologies or services are involved. Because CSC provided the security services to a customer, MGM, and CSC has a special designation by DHS, the casino and resort company claims that CSC is a covered seller of services under the SAFETY Act.
The Act creates an exclusive federal cause of action resulting from an "act of terrorism" that may cause a loss to the seller. But under the act, a lawsuit is only permitted against the seller, CSC, and not against the buyers or "downstream" users of CSC's services. MGM claims it is a "buyer" and cannot be sued by anyone injured in the Las Vegas shooting.
The parent company of the Mandalay Bay Resort and Casino and the Route 91 Harvest festival venue, where the October 2017 mass shooting took place, filed the lawsuit because it believes that federal law shields it from liability for the shooting, and it wants a court to say so before the victims have a chance to sue MGM.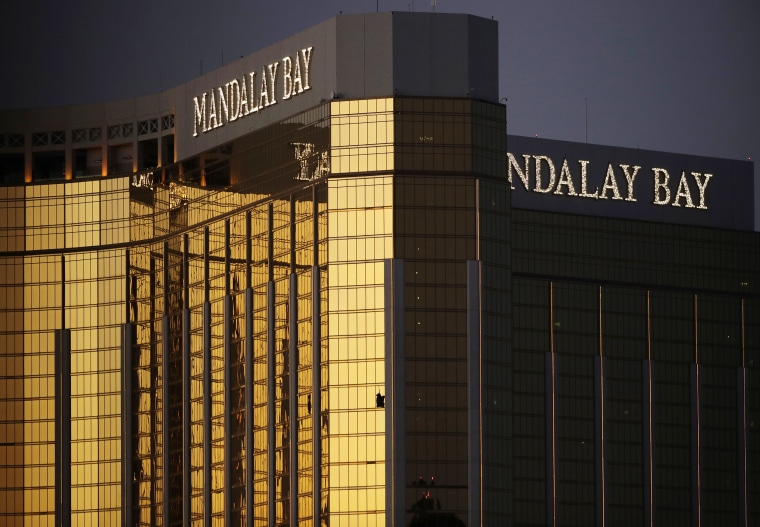 If MGM is right, then both the potential plaintiffs and MGM have an interest in knowing sooner, rather than later, who can be named as a defendant, and in what court.
For the victims and future plaintiffs, there are several reasons to oppose this action by MGM. The victims would want to choose their own forum by filing a complaint in the state or federal court of their choosing. In addition, they would want to avoid letting MGM avoid liability before their actual liability, if any, is determined in court, based on the facts and evidence.
While this "lawsuit" by MGM will be perceived as an aggressive, offensive maneuver, it's the opposite. It's really a request to determine the extent of MGM's proposed defense.