WASHINGTON — The National Rifle Association has gone dark, but other gun-rights groups say they're keeping close tabs on Republicans to make sure that any new legislation doesn't see the light of day after the shooting massacre in Las Vegas.
"Given the spinelessness of so many of the Republican caucus, the best thing would be to get the leadership not to let it come up," Larry Pratt, co-founder and executive director emeritus of the Gun Owners of America, said in an interview with NBC. "If it comes to a vote, they are going to be held accountable."
The fight is less about particular gun-control measures — like a new bill by Sen. Dianne Feinstein, D-Calif., banning devices that allow semi-automatic guns to mimic fully automatic weapons — and more about what gun-rights advocates see as a slippery slope to more restrictive regulations on firearms.
Some of them worry that the NRA's playbook, which includes laying low in the immediate aftermath of mass shootings and sometimes giving lawmakers a pass to vote for limited regulations, amounts to a bad strategy for gun owners.
"The term in hockey is 'turtling,'" said Dudley Brown, president of the National Association for Gun Rights, referring to a strategy that emphasizes a defensive shell over offense. "I think it's telegraphing that you feel guilty about something. We'll never do that. We don't think going dark and hiding is a proper response."
But Republican leaders, including President Donald Trump, are taking the same approach as the NRA — which is to say as little as possible. In Las Vegas on Wednesday, Trump said again that he wasn't ready to talk about gun violence. In the Capitol, many GOP lawmakers said they didn't have enough information to assess whether new gun-control laws should be enacted but hinted that the bar is high.
"The first thing you've got to get actually is the facts," said Sen. Jim Lankford, R-Okla. "What we shouldn't do is just say, 'Let's do something' and the 'something' actually doesn't make a difference...That doesn't help anyone."
Others were more blunt.
"I'm a Second Amendment man," said Sen. Richard Shelby, R-Ala. "I'm not for any gun control."
So far, House and Senate GOP leaders have given no indication that they plan to hold votes on gun-control bills. But it is harder for the majority to control what is debated in the Senate than it is in the House, and some Republicans say they're willing to air out the arguments on the "bump stocks" that Feinstein wants to ban.
"I didn't know they existed until the incident in Las Vegas. So, certainly, I'm willing to discuss," said Republican Sen. Joni Ernst, who retired from the Iowa National Guard as a lieutenant colonel. "I think it's OK to debate it. We need to know more about it."
Connecticut Sen. Chris Murphy, a leader among Democratic gun-control advocates, said that it's only a matter of time before the NRA weighs in on Capitol Hill.
"The fire and brimstone is coming," he said. "This is just their tried-and-true strategy to stay out of the debate for a few days before they lay down the law with their allies here in Congress."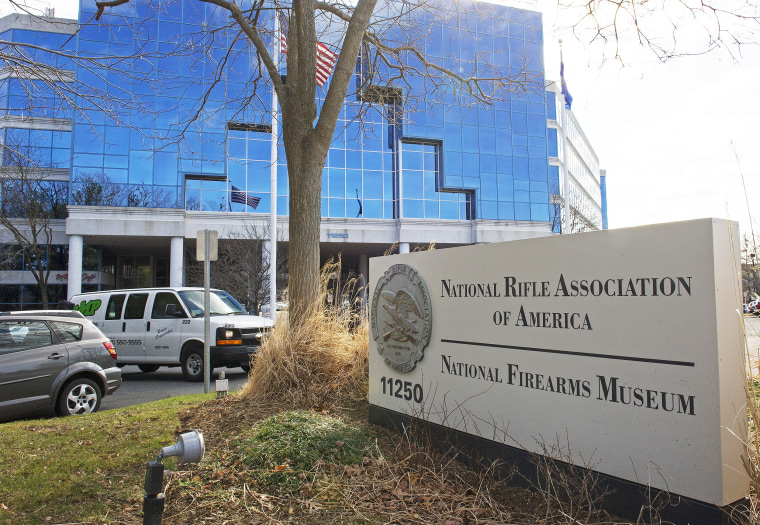 Brown said he had spoken to several lawmakers since the Vegas shooting and that his group plans to keep score if Congress votes on gun-control legislation.
At times, the NRA has given a pass to lawmakers on gun-related votes by keeping certain roll calls off the scorecards that rate members of Congress. In 2013, for example, the NRA scored certain votes associated with a 2013 gun-control bill written by Sens. Joe Manchin, D-W.Va., and Pat Toomey, R-Pa., but not all of them.
"We don't do that crap," Brown said. "We're not going to give cover to politicians who vote against the Second Amendment."
The NRA didn't respond to a request for comment.
Pratt, of the Gun Owners of America, said there's no compromise to be had on the "bump stocks" bill or any other legislation because he doesn't trust where that leads.
"I don't think we should listen to people who are not interested in safe gun-handling," Pratt said of gun-control proponents. "They're interested in banning guns. We're not going to go there. We're not going to give them an inch. They will not stop. Their appetite is total."