Authorities are investigating whether Stephen Paddock rented several units at a luxury high-rise overlooking a bigger music festival the weekend before he slaughtered concert-goers outside a Las Vegas casino, a law enforcement source told NBC News.
The 64-year-old gambler had his eye on The Ogden, a 21-story tower in downtown, the source said. A spokeswoman for the building said: "This is an active, ongoing investigation," declining to answer further questions.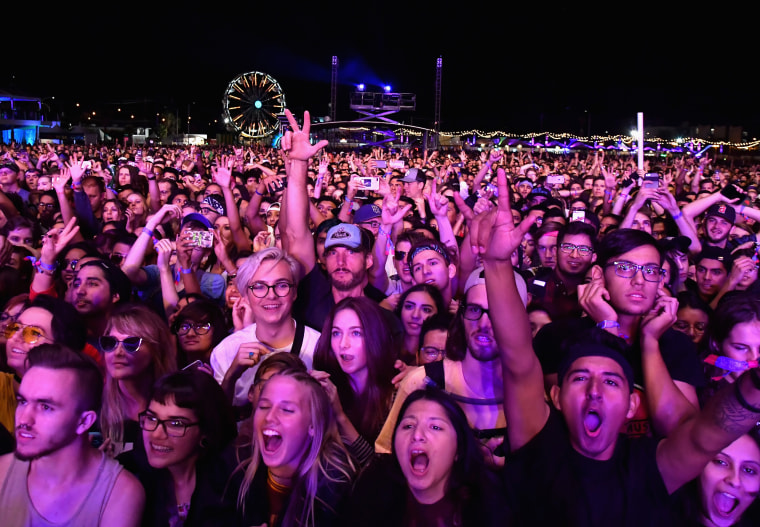 The north side of the condo complex overlooked the main stage for the three-day Life is Beautiful festival held Sept. 22-24 and featuring big musical names like Chance the Rapper, Lorde and Wiz Khalifa. An estimated 50,000 fans attended each day.
"That investigation is ongoing," Life is Beautiful organizer Justin Weniger told NBC News, referring inquiries to the Las Vegas police.
The Daily Beast first reported that Paddock may have rented space near the festival site.
At a news conference Tuesday afternoon, Las Vegas Sheriff Joe Lombardo said he could not confirm whether Paddock had eyed the Life is Beautiful gathering.
It was not clear if Paddock originally planned to attack the Life is Beautiful crowd. But a week later, he rented two rooms at the Mandalay Bay and opened fire on the Route 91 Harvest festival 32 floors below, killing 58 people, in addition to himself, and injuring hundreds more.