Since California first took the leap in 1996, 30 more states and the District of Columbia have legalized the medical use of marijuana to treat pain.
Anecdotal and historical accounts of pot's painkilling properties abound. But so far, scientific evidence that it works better than traditional painkillers is hard to come by.
Because the U.S. government classifies marijuana as a Schedule 1 drug with no medical use — like heroin and cocaine — funding for research is hard to get, scientists say. And as a 2015 article in the journal Current Pain and Headache Reports points out, high-quality clinical studies of pot's effectiveness — randomized, double-blind and placebo-controlled — are limited.
Dr. Jeffrey Chen wants to change that.
"The public consumption of cannabis has already far outpaced our scientific understanding," said Chen, director of the Cannabis Research Initiative at the University of California, Los Angeles. "We really desperately need to catch up."
To that end, the initiative, one of the first academic programs in the world dedicated to the study of cannabis, is hoping to conduct a high-quality study using opioid patients.
Edythe London, a distinguished professor of psychiatry and pharmacology at the UCLA school of medicine, said she has designed the study to test different combinations of THC, the principal psychoactive component of marijuana, and cannabidiol, an anti-inflammatory component that does not get the user "high."
In a recent interview with NBC News, London said the study aims to find out which combination "produces the most good," with the goal of reducing the test subjects' pain and their use of opioids — not to mention stemming the national epidemic of opioid abuse.
Opioid overdoses killed a record 42,000 Americans in 2016, according to the Centers for Disease Control and Prevention. Although illegal drugs like illicitly manufactured fentanyl and heroin account for some of the deaths, 40 percent involved a prescription opioid, the CDC says.
"We're not trying to do pro-cannabis research or anti-cannabis research. We're just trying to do good science."
Alex Jordan and Robby Pinnamaneni have suffered chronic pain since they were involved in serious car accidents, with broken bones and nerve damage. Morphine and oxycodone were available with the push of a button while they were hospitalized, they told NBC News, but they didn't want to become opioid statistics.
Pinnamaneni said he refused a prescription for opioids, knowing that they are highly addictive. "I turned to cannabis in lieu of pills and I've never turned back," he said. Jordan said she stopped taking opioid pain relievers while on bed rest at her family's home because her hair and skin were becoming dry.
Both now work at Triple Seven, a marijuana dispensary in Los Angeles. Pinnamaneni said the average age of customers at some of their stores is 40 to 45. "I see families that come in together and shop for pain relief," he said. "I think people are opening their eyes to the fact that this isn't some evil drug."
Some research has been encouraging. In one of two five-year studies published in April in the Journal of the American Medical Association's JAMA Internal Medicine, researchers found that states with medical marijuana laws had about 6 percent fewer opioid prescriptions among Medicaid patients compared with states without such laws. The second study, which looked at Medicare Part D patients, found a drop of 8.5 percent in such prescriptions in the medical marijuana states.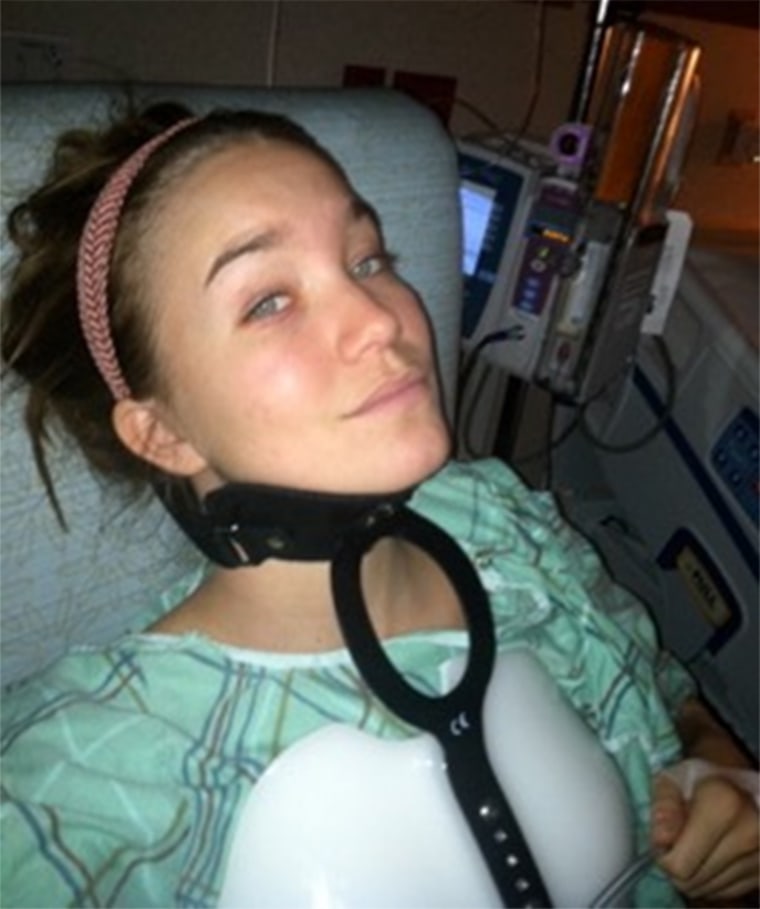 But the study could not determine whether people in those states were switching from opioid prescriptions to medical marijuana use, so it's unknown whether medical marijuana availability can help stem the opioid epidemic.
Yuyan Shi, a health policy analyst at the University of California, San Diego, who studies the health consequences of marijuana and opioid use, said medical marijuana has shown some promise in reducing opioid addiction and abuse, but without strong evidence that cannabis helps individual patients better than opioids do, is it is too early to draw conclusions. In an interview, she added that the study planned by the Cannabis Research Initiative is "much-needed research."
Before that study can begin, however, the researchers need approval from the Food and Drug Administration and the Drug Enforcement Administration, along with funding. Chen said the initiative has received funds from the Semel Institute for Neuroscience and Human Behavior at UCLA and private donors, and is seeking money from federal and state sources.
University of California policy prohibits donations for academic research from those making a profit from cannabis, Chen said. Background checks are used to weed out ineligible sources of funding.
"We're not trying to do pro-cannabis research or anti-cannabis research," Chen said. "We're just trying to do good science."
CORRECTION (Sept. 11, 2018, 6:13 p.m. ET): An earlier version of this article misstated the status of funding for the marijuana study. The researchers have applied for funds from federal and state sources; they do not have such funding yet. The article also misstated the University of California's policy governing academic research projects, and its purpose. It prohibits all studies — not just cannabis studies — from accepting funds derived from cannabis activities that are illegal under federal law. Because marijuana is still illegal on the federal level, the policy gives the university legal protection; it is not meant to avoid conflicts of interest from donors with a stake in the outcome of the research. (The university has accepted gifts from companies that are indirectly related to the cannabis industry.)