"North To the Future" is the official state motto of Alaska. That future may soon include the legal, recreational use of marijuana.
Voters in Alaska will go to the polls this year to decide whether to legalize marijuana for recreational use. More than 31,000 signatures have been verified for a state petition released by the Alaska Division of Elections Tuesday, compelling a vote on the issue August 19th. The lieutenant governor's office is expected to certify the question for the ballot in the coming weeks.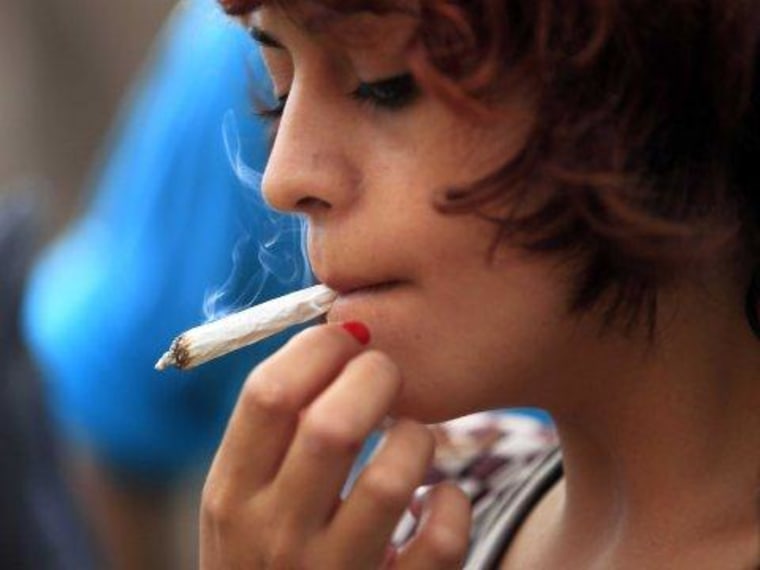 Medical marijuana has been legal in Alaska since 1998, passing by a wide margin. But voters rejected, by a similarly wide margin, a bill that would have legalized marijuana for recreational use in 2000. Four years later, a comparable measure was defeated, though by a much smaller margin.
The latest proposal would allow anyone 21 or older to use marijuana for recreational use, but not in public spaces. They could also grow a small amount for themselves, or purchase marijuana from licensed retailers.
Both Colorado and Washington legalized the recreational use of marijuana last year, and Alaska's proposal mirrors much of the language used by those states. A widely cited Pew Survey last year found that 52% of U.S. adults supported legalizing marijuana completely, the first time in over forty years of polling by Pew that a majority held that view.
The Associated Press contributed to this report.