For his legions of fans, Bob Marley was always more than a mega-selling pop star. He was a hero and a prophet, a dread-locked vision of peace, love and justice. Now, decades after his death in 1981, Marley's iconic name and face will front something new: the first global brand of marijuana.
On Tuesday, in an exclusive segment on NBC's TODAY, the Marley family and a Seattle-based private equity firm announced the creation of Marley Natural, "a premium cannabis brand rooted in the life and legacy" of one of marijuana's most devoted sons.
The line will include pot-infused creams, accessories (like vaporizers in the style of e-cigarettes) and strains of "heirloom Jamaican cannabis," inspired by the herb that Marley enjoyed in extravagant, finger-sized joints.
A true corporate brand is a major milestone in the ragamuffin world of legal cannabis, where most products still have juvenile names (like Alaskan Thunderf--k) and a sales machine that depends on bikini girls and graffiti markers.
By contrast Marley Natural will look like a modern consumer product, cleanly packaged and marketed with the help of the same agency that branded New Balance and Starbucks Coffee. The cannabis itself will be sold as "loose packed" buds, oils or concentrate, executives said. Sorry, folks, no pre-rolled joints.
"This is what the end of prohibition looks like," said Brendan Kennedy, the CEO of Privateer Holdings, which owns Marley Natural and plans to run it out of a loft space on Manhattan's Lower East Side. "Bob Marley started to push for legalization more than 50 years ago. We're going to help him finish it."
In recent years the Marley family has licensed brands of coffee, audio equipment and a grab-bag of lifestyle goods. Some of those items—like "king-sized" rolling papers and shirts that say "Smoke Like a Marley"—are an obvious nod to Bob's pharmacological pursuits. But this is the family's first move into actual marijuana.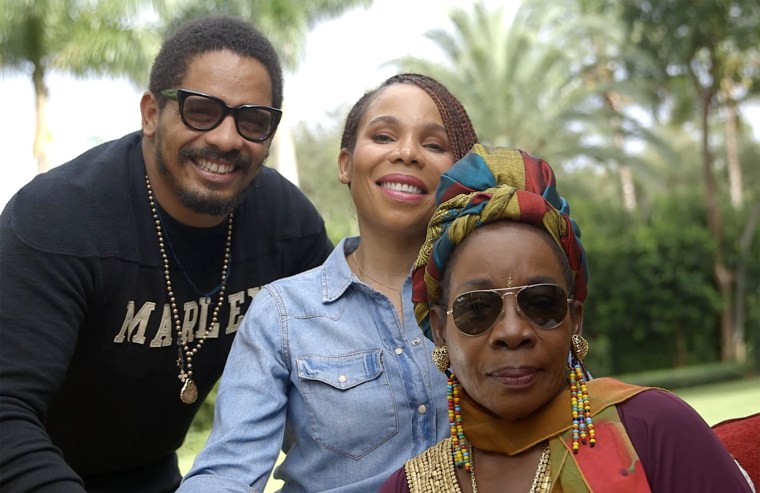 "It just seems natural that Daddy should be part of this conversation," said Cedella Marley, 47, Bob's first-born daughter, in a taped statement provided to NBC News. "As Daddy would say, 'make way for the positive day.'"
"Herb is for the healing of the nation; herb is for the meditation; herb is for the higher vibrations," added Rohan Marley, the 42-year-old son of Bob and Rita Marley, who also appears in the video.
Some may doubt that her humble Rastafarian husband would support the frank capitalism of Marley Natural. For them Rita had this message: "You can depend on Bob, too. He's 100 percent behind what is happening. He's happy because this is what we dreamed of," she said, referring to a legal regulated market for marijuana.
"It was unruly for them to call it weed or drugs," she continued. "We saw it as a spiritual thing, given to us by God."
Bob said he smoked about a pound of marijuana a week. He considered it a way to expand the borders of thought, to rise into the realm of the senses, talk to his God and write some of the most influential songs of the 20th century. When High Times asked whether the government would legalize marijuana, he granted America's beleaguered smokers the ultimate spiritual cover.
"I don't know if this government will," he said, "but I know Christ's government will."
Marley Natural is being pitched as a continuation of this sacramental spirit, a for-profit brand that's nonetheless as bighearted as its namesake. It should operate like the Ben & Jerry's of pot, selling a worldwide product, supporting local activism, and sharing the wealth with the little guys.
"We're committed to ending the social harms caused by prohibition," said Kennedy, speaking publicly about his new product line for the first time. "We're committed to social change, environmental sustainability and building a professional, responsible and legal cannabis industry."
But Privateer is also committed to making money. People don't wear Beatles sarongs, Louis Armstrong patches or Madonna flags, as one Marley biographer pointed out. Yet all these items exist in Marleyite form. The man's image supports a massive, mostly bootleg industry that rivals the estates of Elvis and Michael Jackson.
The way Privateer describes it, Marley Natural will operate like the Ben & Jerry's of pot.
Kennedy knows this and he also knows that marijuana, while still federally illegal, is riding a tidal wave of reform. This month residents of Oregon and Alaska voted to follow Colorado and Washington, allowing adults to buy, sell and consume cannabis in all its forms. In 2016 at least six more states are expected to consider the same and polls show that most Americans agree with the idea.
The country has already moved a long way toward selling pot in the style of alcohol, tobacco, or processed food, and Marley Natural is a measure of that change. Sales of the new brand won't start until late 2015, at the earliest, and global marijuana regulations are a confusing, constantly shifting haze. But the potential is obviously huge.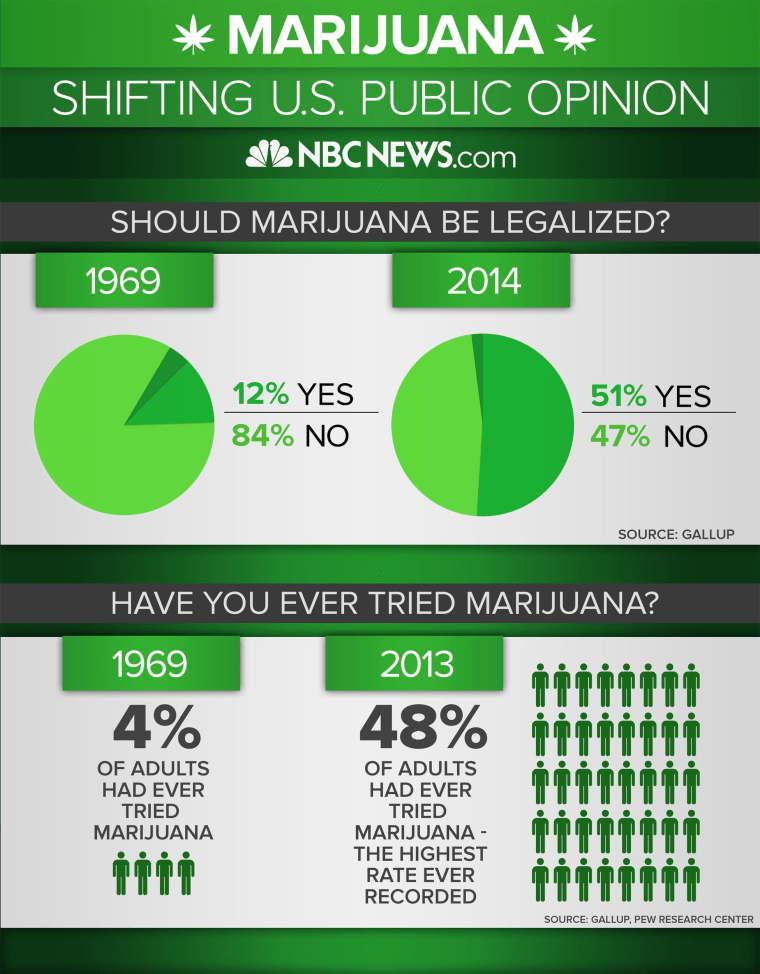 If the Marley name were lent to retailers in the four states where recreational marijuana is available, or the 19 additional states where it's legal with a doctor's OK, Kennedy would get a piece of an estimated $2.5 billion in sales this year. By 2020, that market should grow to about $10 billion, according to numerous reports. And that's a roach clip compared to what's possible if marijuana is legalized nationally.
"The American cannabis industry is about a $50 billion industry," Kennedy estimates.
Globally, he puts the market at about $150 billion and he predicts two developments: the worldwide legalization of marijuana in his lifetime and the rise of large, well-run companies to sell the world what it wants. He calls cannabis "the biggest opportunity of my lifetime," and more and more young professionals seem to agree.
"We're getting tons of resumes," Kennedy said. "People are thinking, 'I was too late for Facebook. I was too late for Microsoft. I was too late for Amazon and Starbucks. I am not too late for [cannabis]."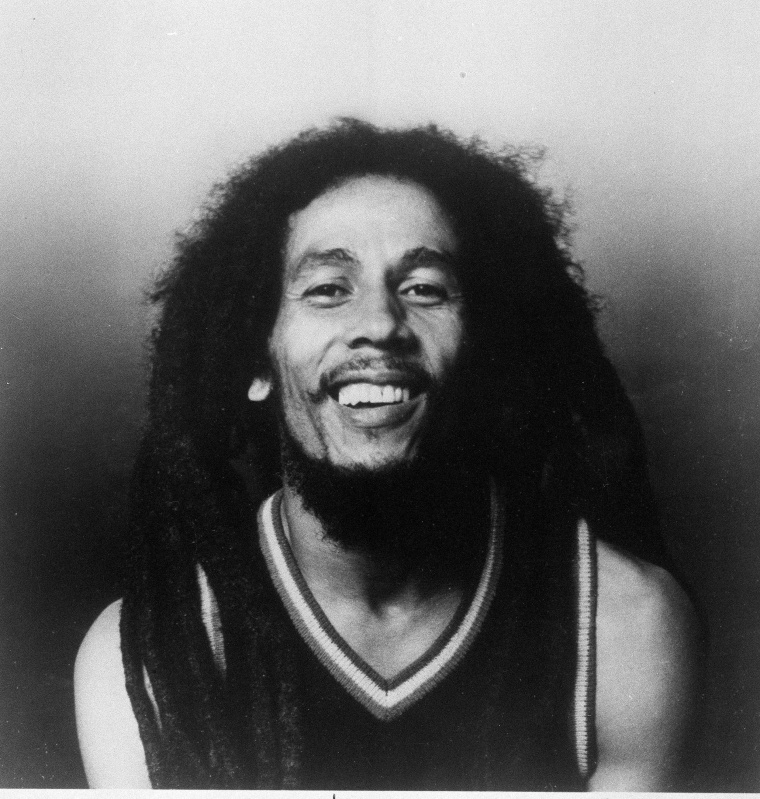 But a new anti-legalization lobby has emerged to fight this trend. Its members concede the failures of prohibition, but they fear that Kennedy represents the rise of Big Pot: a third blood-sucking vice industry, dependent on converting kids and selling to heavy users. The alcohol and tobacco industries traditionally get 80 percent of their profits from people with a problem, studies show, and there's reason to believe that marijuana investors will expect the same.
"I'm really scared that we'll trade one disaster for another disaster," said Stanton Glantz, a professor of medicine at the University of California, San Francisco, comparing the harms of prohibition with the potential harms of free market cannabis.
"The marijuana legalization people are being very dishonest by saying marijuana is safe," he added. "It's not safe. You can tell that on its face."
"Legalization is ... about a allowing a select few people to make millions of dollars."
Another leading voice of the opposition movement is Kevin Sabet, a professor at the University of Florida and a former senior drug policy advisor in the Obama administration. In early 2013 he co-founded Smart Approaches to Marijuana, or Project SAM, a campaign to keep marijuana illegal and address the failings of the drug war through other means.
He believes that Marley Natural is a betrayal of the earthy, anti-corporate style of the real Bob Marley and a flash of legalization's true colors. "Legalization is not about allowing millions of people some personal freedom," he said. "It's about a allowing a select few people to make millions of dollars."
Nonsense, according to Kennedy. Marley Natural will be a responsible company, selling only to responsible adults, and only in states where cannabis is tightly regulated, he said. While public health professionals say that legalization could double or even triple the existing marijuana market, he believes that everyone who wants pot already has it, and he doesn't imagine national advertising.
Will there be some problematic use? Sure, he said, but that's a health problem he plans to help the industry address. "The reality is that some people have addictive personalities and that concerns us," he said. "It's probably our biggest concern going forward."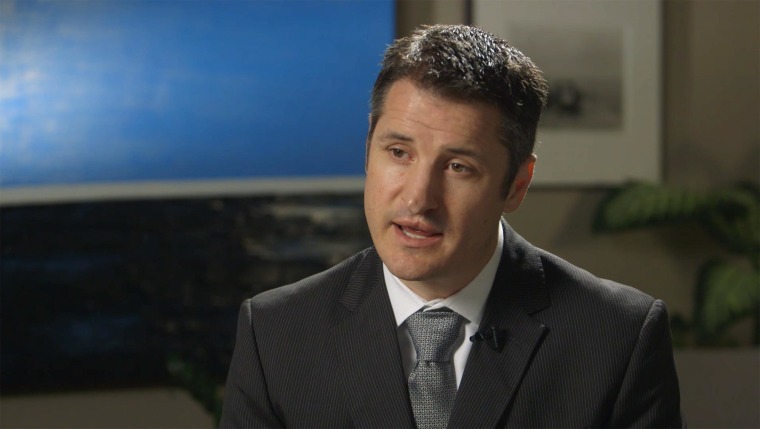 For others Brendan Kennedy himself is the concern. He's nothing like the average pot baron: a 42-year-old father with a Yale MBA. He discovered the marijuana business while working as chief operating officer of SVB Analytics, a branch of Silicon Valley Bank that evaluates new business proposals. One of the proposals was for a pot-related software company.
At the time Kennedy could have done almost anything with the next chapter of his professional life. So it was a shock to friends when he cofounded Privateer Holdings in 2010, the first private equity company dedicated to marijuana-related investments. Investors were scarce until Colorado and Washington became the first states to legalize just-for-fun marijuana.
Today he has more investors than he can handle, he said, each one offering a minimum contribution of a million dollars. "If you put them all in a room," Kennedy likes to joke, "they wouldn't agree on anything except for this."
He's trying to build a brand that captures the real Marley: less a party animal than a philosopher.
His model entrepreneur is also an unlikely captain of industry. In the early 1930s, while alcohol was still federally illegal in America, Joseph Kennedy, father of the future president John F. Kennedy (and no relation to Brendan), made a few moves. He locked up importing rights to Dewar's Whiskey and Gordon's gin. He also leased warehouse space. When the Volstead Act was repealed on December 6th, he was ready to sell alcohol on the very same day.
Brendan Kennedy is making a similar play. He wants to be ready as prohibition is repealed, again, and he's made more progress than most. He owns Leafly, a compendium of user-generated marijuana reviews, which made news in August by placing the first consumer cannabis ad in the New York Times.
He also owns Tilray, one of the world's largest legal marijuana grows: a 60,000-square-foot farm on Vancouver Island. It's licensed by Health Canada, the equivalent of the FDA, and it's capable of producing enough (medicinal) marijuana for more than four million joints a year.
But Marley Natural is poised to become Kennedy's bluest of blue chips.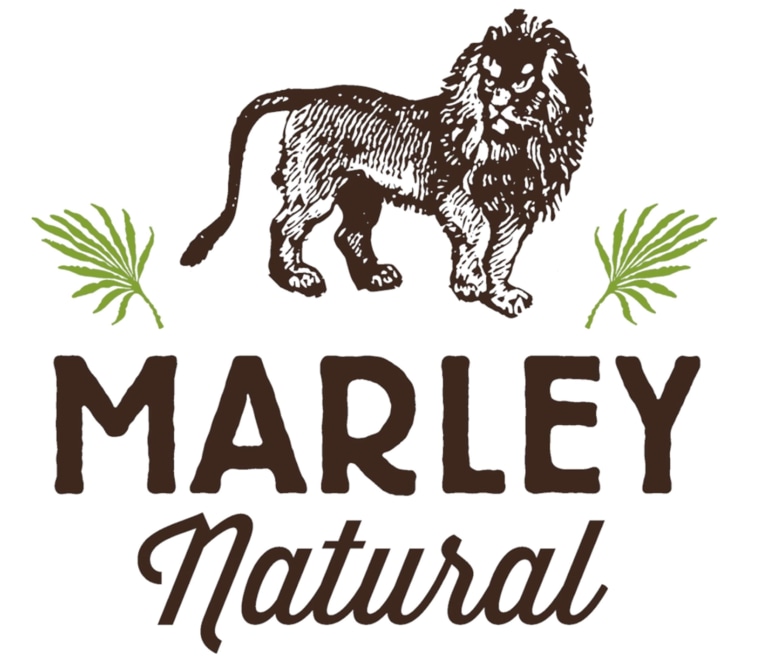 The logo alone—a lion flanked by two pot leaves over the name in a brown vintage font—will likely be enough to raise the specter of cigarette advertising. Then there's the a 30-second teaser for the new mystery brand that the Marley family recently posted to Facebook. Marley's music and the lush, fog-draped mountains of his native Jamaica are used as powerfully as Marlboro once used the cowboy and the suspended dust of the American West. As of Tuesday the video has been viewed nearly three million times.
But Kennedy sees no reason for worry. He used to think Bob Marley was a drag on the pot industry, a Cheech-like stoner whose audience was limited to college kids in duct-taped bean bag chairs.
He was wrong, he said. Now he's trying to build a brand that captures the real Marley: less a party animal than a philosopher, a person hungry to connect with the world, not retreat from it.
The deal took him 18 months to develop, but when it closed late this past summer, he celebrated with a song: "Three Little Birds," which he played at dinner time, his infant daughter cooing to the tune.
"This brand can be done in a way that captures the message that can be found in Bob Marley's music," he said. "That's the objective: to capture his essence."