MONTGOMERY, Ala. — A federal appeals court has delayed the execution of an Alabama inmate, saying there should be more time to review his claim that he is no longer competent because of strokes and dementia.
The 11th U.S. Circuit Court of Appeals issued the stay Thursday morning, about seven hours ahead of when Vernon Madison was scheduled to die by lethal injection.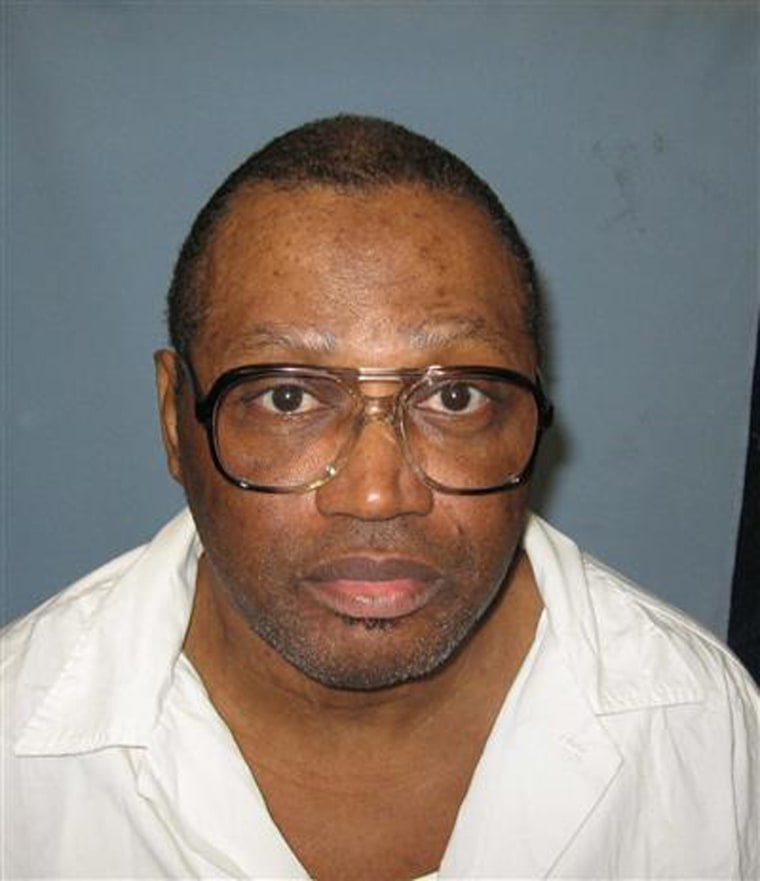 Madison was convicted in the 1985 killing Mobile police Officer Julius Schulte. Schulte had responded to a domestic call involving Madison. Prosecutors said Madison crept up and shot Schulte in the back of the head as he sat in his police car.
Madison's attorneys had argued that he no longer had a rational understanding of his impending execution. The court said it will hold oral arguments on Madison's competency in June.
A circuit court last month ruled Madison was competent to be executed despite a decline in his cognitive abilities after a stroke.
"Over the course of the past year, Mr. Madison has suffered from multiple strokes that have resulted in significant cognitive decline, suffers from a major vascular neurocognitive disorder, or vascular dementia, and does not rationally understand why the State of Alabama is attempting to execute him," attorneys for Madison previously wrote.
The U.S. Supreme Court has ruled that it violates the constitutional ban on cruel and unusual punishment to execute prisoners who lack a rational understanding that they are about to be executed and why.
Madison's attorneys argued a lower court erred and did not fully consider the scope of his dementia when it ruled him competent. A defense expert found that Madison had an IQ of 72 and his attorneys said he is confused about the status of his case and has talked of going to live in Florida when he is released from prison.
Related: Alabama Judge Finds Death Sentence Process Unconstitutional
The stay request came after an Alabama circuit judge ruled Madison was competent and a federal judge refused a stay.
Alabama has seen a lull in executions of more than two years because of difficulty obtaining lethal injection drugs and litigation over the death penalty.