A lethal injection in Alabama in which the prisoner heaved and coughed for 13 minutes involved a drug that the U.S. Supreme Court has allowed states to use despite its role in several troubling executions.
Death penalty opponents say Ronald Bert Smith's reactions on the gurney Thursday night represent new evidence that the sedative midazolam doesn't put inmates into a deep state of unconsciousness before more painful chemicals are administered.
Related: Alabama Inmate Coughs, Heaves 13 Minutes Into Execution
"This is another example of midazolam not doing what states said it would do," said Robert Dunham, executive director of the Death Penalty Information Center, which tracks executions and is opposed to capital punishment.
"Mr. Smith is reported to have clenched his fists, coughed and writhed and gasped for breath like a fish out of water over an extended period of time," Dunham said.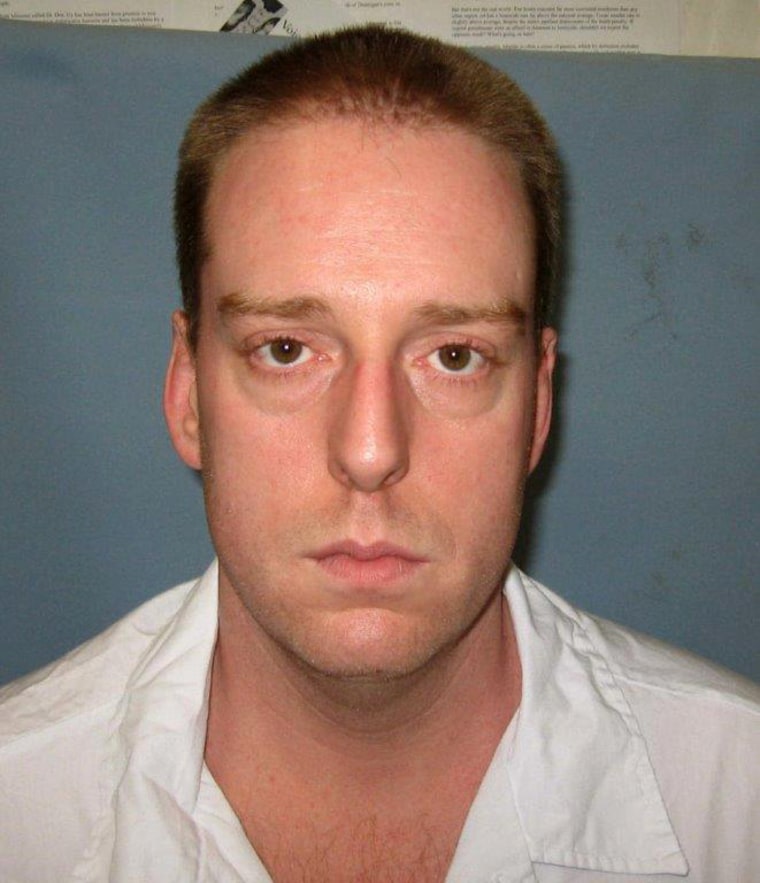 Those accounts come from reporters who witnessed the execution of Smith, 45, who was condemned to die for murdering a convenience store clerk in 1994.
An Associated Press reporter who watched the lethal injection said Smith clenched his fists and raised his head early on in the 30-minute procedure. He heaved and coughed for 13 minutes and moved his arm during one of two consciousness checks, the reporter said.
Alabama's execution protocol is secret, but officials confirmed that the first drug is midazolam, which is used to sedate the prisoner before the next two drugs: a paralytic agent that stops breathing and a chemical that stops the heart.
Some experts say midazolam isn't a heavy-duty anesthetic and doesn't stop inmates from feeling pain — violating the constitutional protection against cruel and unusual punishment. But a divided Supreme Court last year ruled that prisoners did not prove the drug entailed "a substantial risk of severe pain."
Some states have turned to midazolam because they can't obtain more effective chemicals, in large part because pharmaceutical companies under public pressure have refused to supply them for executions. It's been used in a number of problematic executions:
Ohio inmate Dennis McGuire appeared to gasp for air during the 26 minutes it took him to die in January 2014. That sparked a three-year moratorium on executions in the state, which plans to start killing death-row prisoners again next year.
Oklahoma's botched execution of Clayton Lockett in April 2014 also used a cocktail with midazolam, though an investigation later determined it was the bungled placement of an IV that led him to regain consciousness and writhe in in the middle of the procedure.
Arizona prisoner Joseph Wood gasped and snorted repeatedly during a two-hour July 2014 execution in which prison officials had to use 15 doses of the execution drugs.
When Charles Warner was executed in Oklahoma in January 2014, he muttered, "My body is on fire," after the midazolam was administered. Separately, it was later revealed the prison mistakenly used the wrong chemical for the third part of that injection.
Questions have been raised about the January execution of Christopher Brooks in which a defense witness said she saw his eye open. Alabama officials called the claim "unsubstantiated" and said it would not be an indicator of consciousness or pain.
"We're in a mess with the death penalty," said Sister Helen Prejean, the "Dead Man Walking" nun who counsels death-row prisoners.
"The Supreme Court has been allowing states to experiment with killing human beings without any accountability or transparency," she said.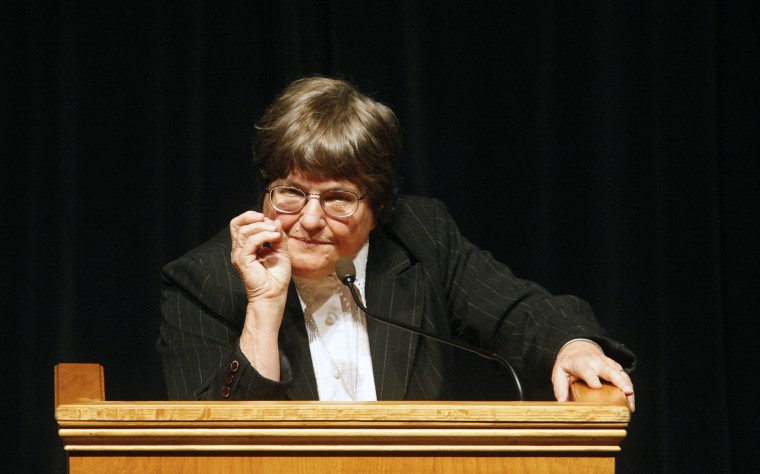 After Smith's execution, Alabama's corrections commissioner, Jeff Dunn, said he didn't see any reaction that suggested the prisoner was conscious.
"There will be an autopsy that will be done on Mr. Smith and if there were any irregularities those will hopefully be shown or borne out in the autopsy," Dunn said.
Midazolam is the subject of ongoing litigation in at least three death-penalty states — Ohio, Virginia and Arizona — although some states have abandoned it.
"It's not impossible to find other drugs," said Dale Baich, who represented death-row prisoners in the Supreme Court case. "The question that hasn't been addressed is how hard are states looking."
Dunham said he expects Smith's execution will eventually put the issue of midazolam before the Supreme Court again.
The high court had a chance to stop Smith's lethal injection on Wednesday night. His lawyers argue it should be called off because Smith was sentenced to die by a judge over a jury's recommendation of a life sentence — and the justices had previously ruled a similar, but not identical, sentencing system in Florida was unconstitutional.
The justices voted 4-4 for a stay of execution to decide whether they would hear the challenge, one shy of the necessary five votes. After a second appeal based on Alabama's lethal injection method was also denied, the execution was allowed to proceed.
Alabama Attorney General Luther Strange applauded the outcome.
"For more than two decades Ronald Bert Smith has avoided justice for the cold blooded murder of Casey Wilson, who was first pistol whipped and shot in the arm after refusing to open a convenience store cash register and then shot in the head and left to die," Strange said in a statement. "Tonight, justice was finally served."