An Oklahoma commission that spent two years studying the death penalty after execution mistakes has recommended that the state's moratorium on lethal injections be extended until "significant reforms" are in place.
Among the reforms suggested in Tuesday's report, which is not binding: adoption of a one-drug lethal injection protocol using a barbituate that many states have found difficult to obtain.
The volunteer panel also called for procedures around lethal injections to be beefed up in the wake of a string of errors including the botched 2014 execution of Clayton Lockett, who regained consciousness mid-execution, and the execution of Charles Warner using the wrong drugs.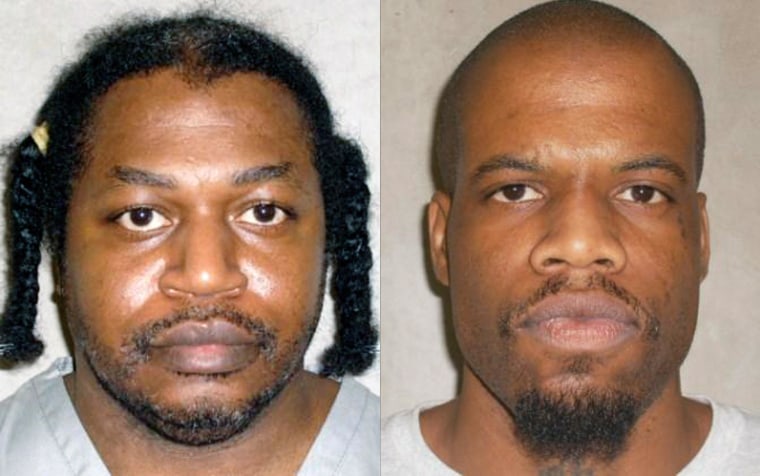 In addition, the bipartisan commission, headed by former Gov. Brad Henry, called for a series of changes aimed at reducing wrongful convictions.
"A review of the evidence demonstrates that the death penalty, even in Oklahoma, has not always been imposed and carried out fairly, consistently and humanely," the group wrote.
Related: The 5 Ways America Executes Its Death Row Inmates
"It is undeniable that innocent people have been sentenced to death in Oklahoma. And the burden of wrongful convictions alone requires the systemic corrections recommended in this report."
The recommendations include:
Judges should be trained in forensics.
Prisoners should have an avenue to challenge their convictions based on changes in the science used to put them on death row.
Experts should be allowed to testify at trial on the limitations of eyewitness testimony.
Protocols for lineups should be tightened, including a requirement that "fillers" should resemble the suspect.
Interrogations in homicide cases should be recorded.
Reliability hearings should be held for jailhouse informants before they can take the stand.
Defendants should only have to prove mental or intellectual disability by a "preponderance" of the evidence.
An inmate's lawyer or guardian — not just the warden — should be allowed to raise the question of whether the inmate is insane or incompetent at the time of execution.