Ohio's top court ruled Wednesday that the state will get a second chance to execute a death-row prisoner whose 2009 lethal injection was halted after two hours because officials could not get a needle into his vein.
Romell Broom, a child molester who was sentenced to die for raping and killing a 14-year-old girl in 1984, argued that a do-over would violate double-jeopardy rules and the prohibition against cruel and unusual punishment.
The Ohio Supreme Court shot down both arguments, finding that because the lethal drugs never made it into Broom's system in the first execution, another attempt would not be unconstitutional.
It also found that while Broom claimed the first execution try was painful, there is no proof that that second one will be excruciating enough to warrant calling it off.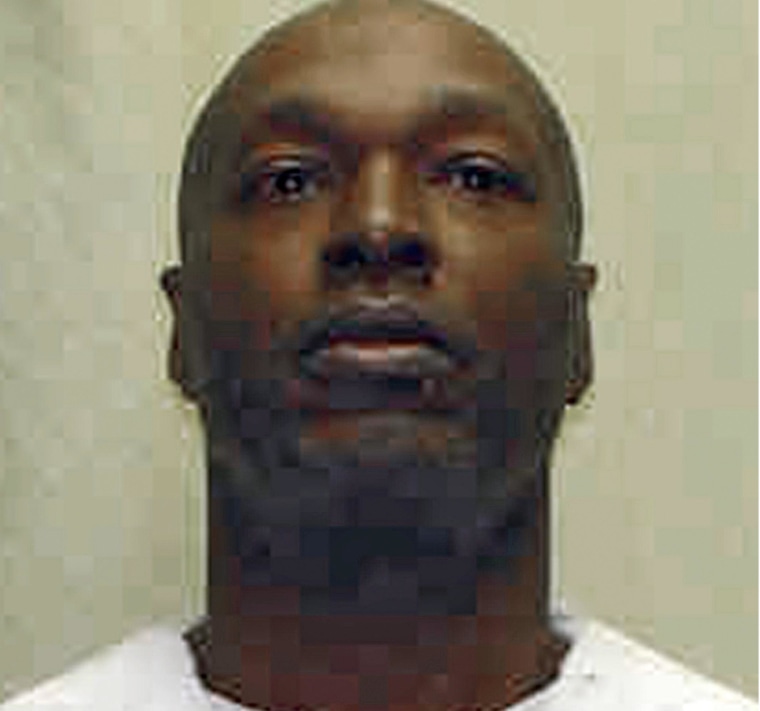 "Because Broom's life was never at risk since the drugs were not introduced, and because the state is committed to carrying out executions in a constitutional manner, we do not believe that it would shock the public's conscience to allow the state to carry out Broom's execution," the court ruled.
In 2009, Broom's would-be executioners tried for more than two hours to put in the IV that would deliver a three-drug cocktail, pricking him 18 times before Gov. Ted Strickland called an end to the procedure. He is the only inmate to survive an execution using lethal injection.
His attorneys did not say whether they will appeal.
"We are going to be assessing our options," defense lawyer Adele Shank told NBC News.
The state has not set an execution date for Broom, and all its lethal injections are on hold until 2017 because it has not been able to obtain the drugs needed under its protocol.
In a June email to NBC News. Broom declined to answer questions about the possibility of a second execution effort but claimed he had been wrongly convicted.
"I have always claimed my innocence in this case and have been requesting a new DNA test for years," he wrote.