Death-row inmate Doyle Lee Hamm told a doctor that an attempt to execute him last month was so painful that he wished for a quick death, according to a medical report filed on Monday.
Alabama prison officials called off Hamm's lethal injection Feb. 22 because they could not find a viable vein as the clock ticked down to midnight, when the death warrant was set to expire.
Hamm's attorney, Bernard Harcourt, said the procedure amounted to torture, with an intravenous team repeatedly puncturing his legs before another medical worker tried to put a central line in through his groin.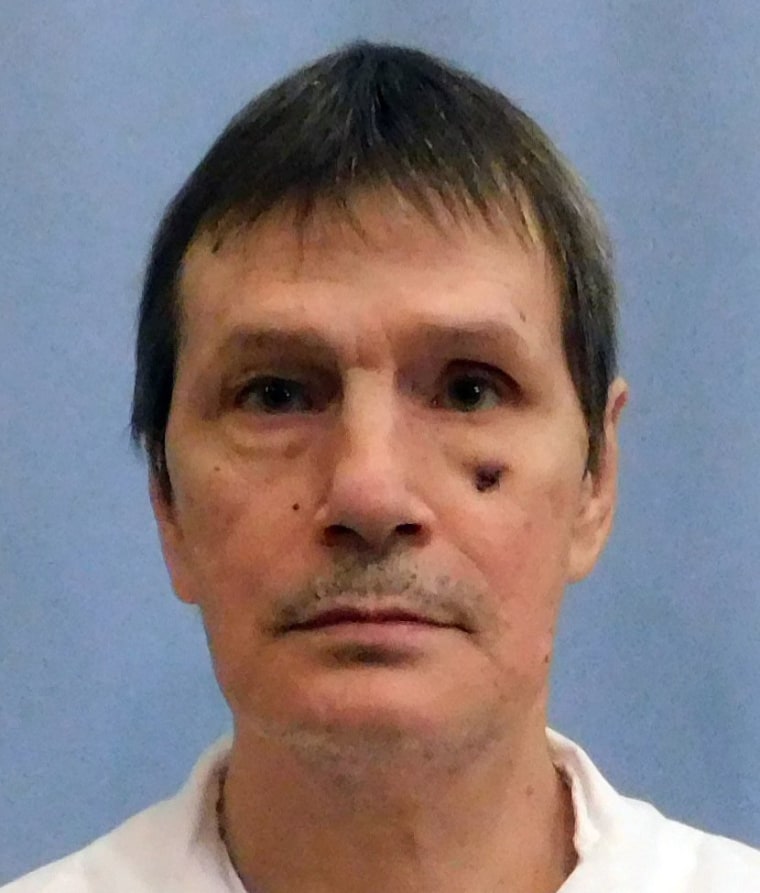 "During this time Mr. Hamm began to hope that the doctor would succeed in obtaining IV access so that Mr. Hamm could 'get it over with' because he preferred to die rather than to continue to experience the ongoing severe pain," Dr. Mark Heath, who was retained by Harcourt to examine Hamm, wrote in his report.
"At one point a large amount of blood began to accumulate in the region of Mr. Hamm's groin. The blood soaked a pad or drape, and another one was applied."
Heath examined and interviewed Hamm after the execution attempt. Photos he took show puncture wounds on the convict's legs and groin, and heavy bruising. Hamm has been on death row for three decades for the murder of a motel clerk in 1987.
The report, based on Hamm's account of the execution, describes a frantic scene in the death chamber, which was closed to all but the execution team at the time. It reported the IV team "mashing" needles into his flesh in an effort to connect with a good vein. The veins in Hamm's arms had been compromised by illness and years of drug use.
A man Hamm assumed was a doctor and a woman working an ultrasound machine then arrived to see if the needle could be placed in a larger vein in his groin, but that was also unsuccessful, the report says.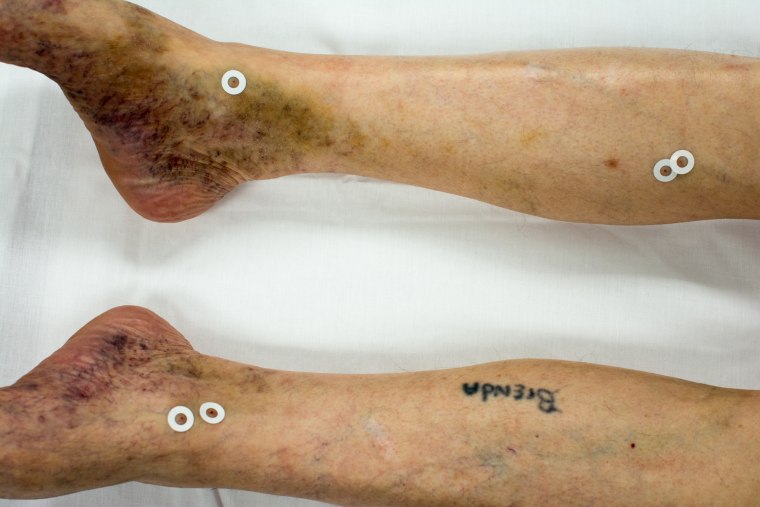 After a man who was monitoring the execution — apparently a prison official — informed the medical workers that the execution had been canceled, the doctor said he wanted to keep trying, according to Hamm's account.
"The doctor then moved to Mr. Hamm's feet and began examining them and palpating them, stating that he had not had an opportunity to attempt access in the feet," the report said. "The man then told the doctor to 'get out.'"
Heath said that because Hamm reported blood in his urine after the botched procedure, his bladder, ureter or prostate may have been punctured. The amount of blood he described suggested his femoral artery could have been penetrated, the report said.
The Alabama Department of Corrections has declined to comment on Harcourt's allegations or release any paperwork related to it, citing ongoing litigation. Immediately after the failed execution, the corrections commissioner said he did not think the delay represented "a problem" and expected to be able to execute Hamm at another time.
Harcourt filed appeals in two courts on Monday challenging the legality of trying to execute a man twice. Hamm, meanwhile, told the doctor's he's having nightmares and daytime flashbacks.
"The flashbacks occur when he is alone, and involve imaging himself strapped to the gurney. He can feel his heart racing during the flashbacks," Heath wrote. "He is appreciative of the support of other death row prisoners who are asking what they can do to help him recover."